I'm after some advice on repairing the rear arches on my classic Impreza Wagon.
They have both gone at the usual place and its worse than most others I have seen, so I intend getting them seen to fairly sharpish, however I cannot seem to find repair panels, other than fibreglass ones from Scooby clinic.
Normally I would not bother but its a totally standard unmolested UK car, with documented history, in otherwise good condition apart from the arches
Someone suggested using the front edges of front wings to carry out the arch repairs, has anyone on here done so?
I will include a picture of each arch for reference.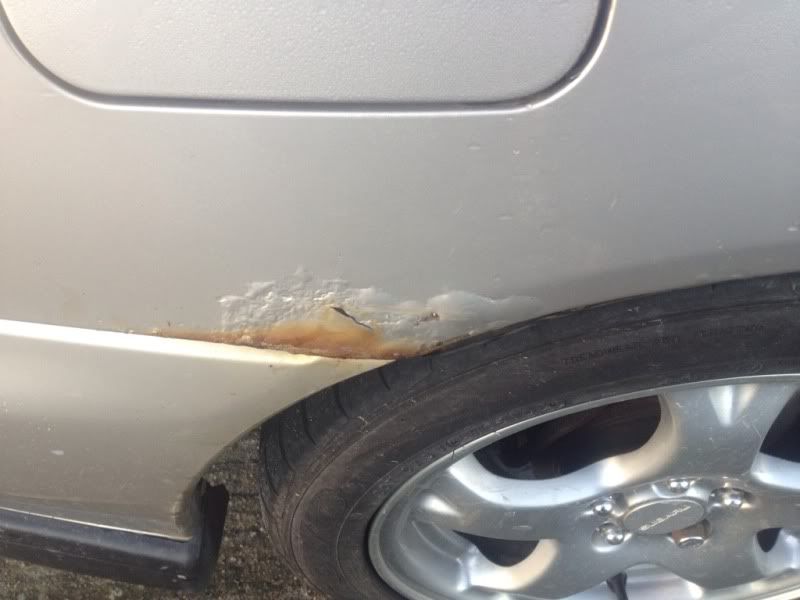 Nope, no replacement panels are available AFAIK. One option is to go for a plastic widearch replacement wing kit but they're pricey and quality suspect.

I've just had my two rear arches fixed in sheet metal and painted by a local bodyshop for £480, rust not as bad as yours but it's certainly doable by a good metalworker.

Gassing Station | Subaru | Top of Page | What's New | My Stuff