Barry Sidery Smith One Hour memorial race:
Adam Cunnington compromizing his apex and letting the 15 sec/lap quicker RAM Cobra through. Phil James & Cheng Lim won the race.
Henderson always in a TR6.
Adam Cunnington and his typical 'light' right frontwheel action.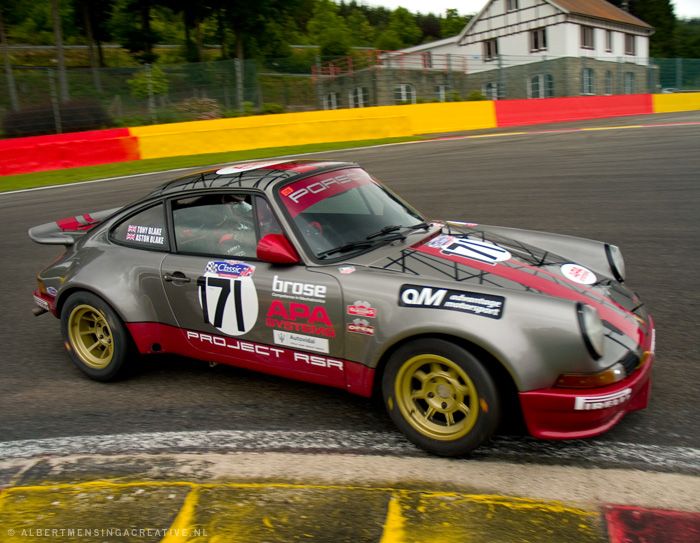 Epic Porsche 930.
Porsche Cayman 718 GT4.
More to come.
Fabulous pictures as always!
That duel between Alex (RX7) and the Blakes (911 RSR) in the Spa One Hour was amazing, the most exciting race for us on the wall for sure. The Blakes climbed from the back of the grid (track limits penalty in quali) and we (Mazda) were plagued with a turbo lacking some serious boost. They were neck to neck lap after lap from the Blake pitstop until on the last lap when Alex got stuck behind a backmarker going up Eau Rouge, which meant he wasn't able to draft after the Porsche as he had on the previous laps (necessary with the Mazda being so poorly).
Aston Blake was meant to be driving our Mustang in the 3 Hours with Alex and Trevor but sadly the engine decided to die on Thursday during practice..

Gassing Station | General Motorsport | Top of Page | What's New | My Stuff