RE: Silverstone Sunday Service 06/03
Thursday 25th February 2016
Silverstone Sunday Service 06/03
Get on circuit with our first track based Sunday Service of 2016!
---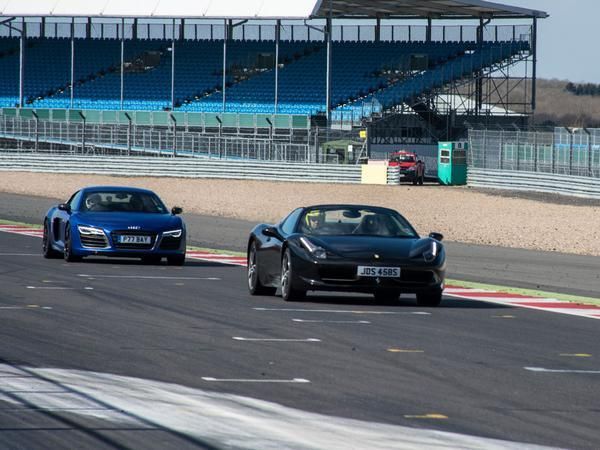 With winter hopefully behind us, it's surely about time we blew off the cobwebs and had our first track experience of 2016.
So dig out your race slippers and helmets, because on the morning of the March 6 Silverstone's 1.6-mile National Circuit is exclusively ours!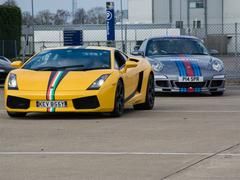 Over the course of the morning, there will be six sessions divided into two categories - Novice and Intermediate - based on your driving experience. Each session lasts 30 minutes and costs £40.
All of the track sessions will have a maximum of 30 cars per session, so there will be plenty of space to get to know the track. We'll also be taking some of the PH Fleet cars out on track and offering passenger rides in them. Our resident photographer will also be on hand to capture the best bits of the day.
As always, there will be refreshments available from the Silverstone cafe and we will be selling the usual array of T-shirts, mugs and stickers, so bring some spare cash to grab yourself some merchandise! The event will also raise money for Warwickshire and Northamptonshire Air Ambulance so any donations you can provide during the day will be greatly appreciated.
Please note that if you book track time, your name doesn't need to be added to the Sunday Service calendar as you will be parked in the paddock, not with the Sunday Service. The areas are next to each other though so you will still be able to wander around and mingle with your fellow PHers.
Please call 0844 3728 235 to book track time quoting 'PISTON0316' and state your proficiency level, whether novice or intermediate.
The gates will open at 0830h and the Sunday Service will run until about 1300h. We have space for 600 cars on top of those going out on track so there's no excuse not to come along!
This event will be subject to stoppages and weather conditions. Fingers crossed!
Sign yourself up via the calendar here and we'll see you there.
The PH team
Sign on Time
Briefing Time
On Circuit
Off Circuit
Description
Track Time
07.40
08.20
09:00
09:30

PistonHeads Intermediate

Session 1 including familiarisation

30 mins
08.15
08.25
09:35
10:05

PistonHeads Novice

Session 2 including familiarisation

30 mins
08.50
09.30
10:10
10:40

PistonHeads Intermediate

Session 3 including familiarisation

30 mins
09.25
10.05
10:45
11:15

PistonHeads Novice

Session 4 including familiarisation

30 mins
10.00
10.40
11:20
11:50

PistonHeads Intermediate

Session 5 including familiarisation

30 mins
10.35
11.15
11:55
12:25

PistonHeads Novice

Session 6 including familiarisation

30 mins
[Photos: Dafydd Wood]

Gassing Station | Events & Meetings | Top of Page | What's New | My Stuff