RE: Opel Manta GTE: Spotted
Tuesday 12th May 2015
Opel Manta GTE: Spotted
Very rare, very cool and very cheap as well!
---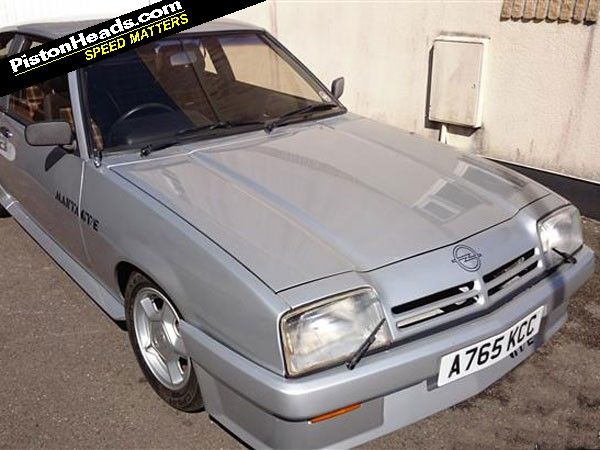 It's hard not to feel some sympathy for Vauxhall/Opel sometimes. With this current classic car boom apparently boosting the values of even not especially notable old cars (see £20,000 for a
944 Turbo Cabriolet
), to see old Vauxhalls still languishing seems a little unfair. See the
Chevette HS
featured recently available at considerably less than an equivalent Escort.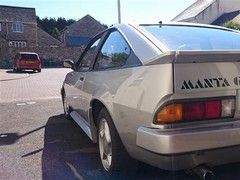 Strong font
Yes, Lotus Carltons appear to be creeping up but have a look at
this Manta
. It's a GT/E with just 67,000 miles, three owners, a recent £3,500 refresh and respray plus a seemingly perfect interior. They don't come up for sale too often and even less frequently in this sort of condition. The price? £2,995.
Already that sounds criminally cheap, but where better to look for some context than its Ford nemesis from the 80s? Here's a Capri that's just a year older with 70,000 miles and also in very nice condition. It does have a V6 compared to the Manta's four-cylinder but is it really worth more than three times as much?
It's hardly as if the Manta was a substandard rival either. Motorsport Magazine described the Manta as 'a delight' on a winding road, the stiffer springs, Bilstein dampers and stiffer rear anti-roll bar over the standard car really paying dividends it would seem. The 2.0-litre engine wasn't praised quite as highly, its iron block and head making progress much more reliant on low-end torque than revvy power.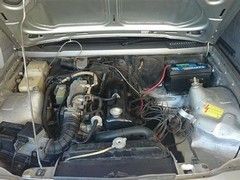 Dependable if not especially exotic
The Manta of course has motorsport pedigree too, even if its Group B career wasn't the most successful. For the full homologation appeal this would be a Manta 400 rather than a regular GT/E but with just 200 produced the chances of finding one must be slim.
It looks, from here at least, superb as well. Are the 80s still cool? If so the upholstery, the graphics and the small wheels are going to work perfectly. And look at those brochures!
So it would appear the Manta is a true unsung hero, the kind of car that should command more attention and money in the current climate. Put your prejudices aside and enjoy it cheaply while it's still possible!

---
OPEL MANTA GT/E
Engine: 1,979cc four-cyl
Transmission: 5-speed manual, rear-wheel drive
Power (hp): 112@5,400rpm
Torque (lb ft): 119@3,400rpm
MPG: N/A
CO2: N/A
First registered: 1983
Recorded mileage: 67,000
Price new: £6,444
Yours for: £2,995
See the original ad here.
Gassing Station | General Gassing | Top of Page | What's New | My Stuff