RE: Shed of the Week | MG ZT-T 160
Friday 18th November
Shed of the Week | MG ZT-T 160
Surely not winter wagon week already - comes around sooner every year...
---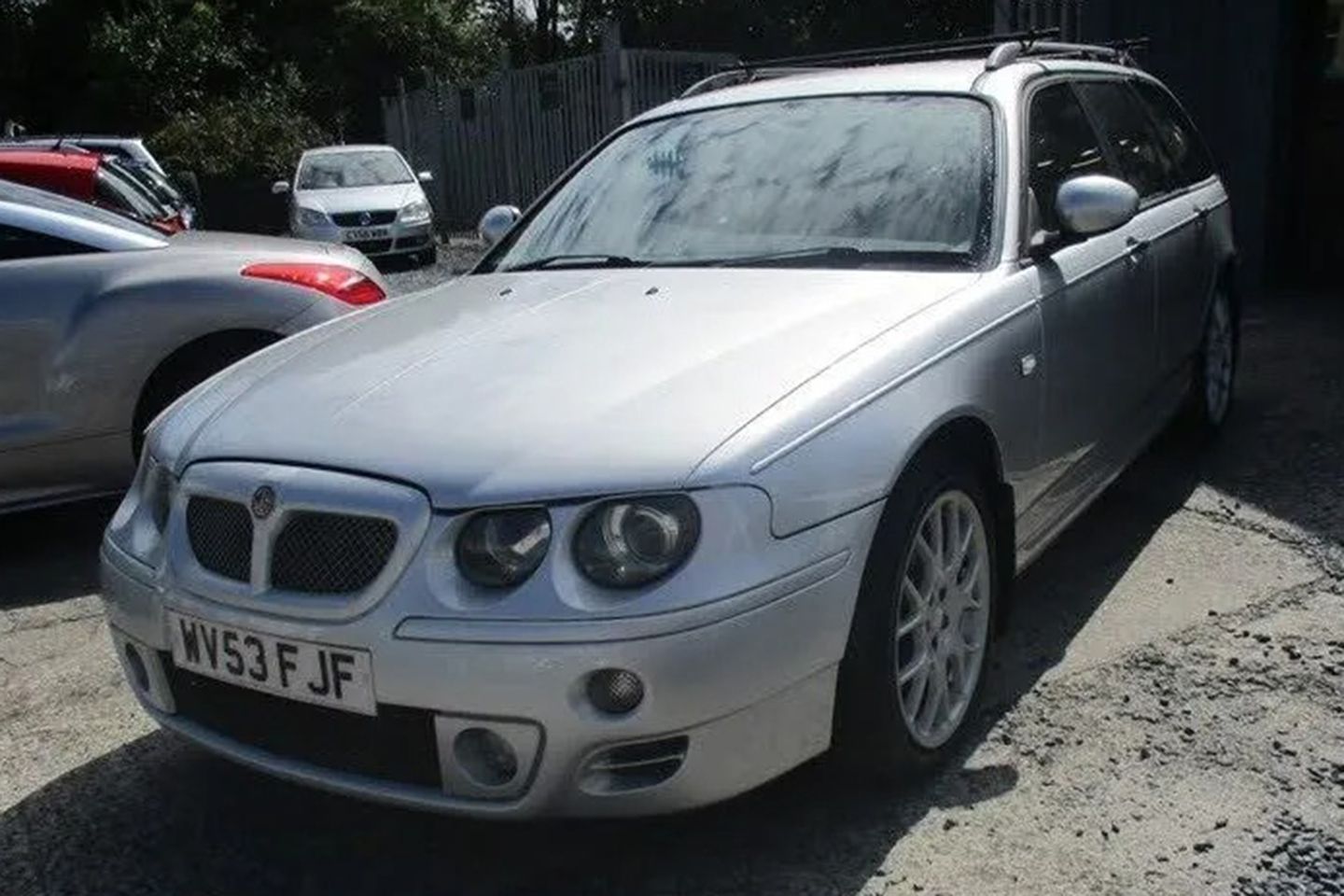 This might shock some of you but Mrs Shed is, at heart, a decent person. She's just a bit naive. Last week, on the strength of some classic PR bilge about top-secret processes, years of development, alien technology harnessed by NASA scientists and guaranteed super-low energy consumption, she cracked open her purse for a £13.99 plug-in ceramic room heater.
Unfortunately, it turned out that the ceramic room heater was a heater with a ceramic element in it, rather than the heater for a ceramic room that she thought it was and that (she also thought) would improve life in the tiled outside toilet that Shed steadfastly refuses to upgrade. Things got nasty when Shed angrily wrenched the heater out of the extension reel plughole with a view to returning it post haste to the NASA scientists' laboratory in Guangzhou. That's when he found that the surface temperature of the accursed device was only marginally lower than that of freshly erupted magma.
The moral of this story for Mrs Shed is don't believe everything you read, and that's a lesson which very much applies to today's Shed of the Week, an MG ZT-T 160.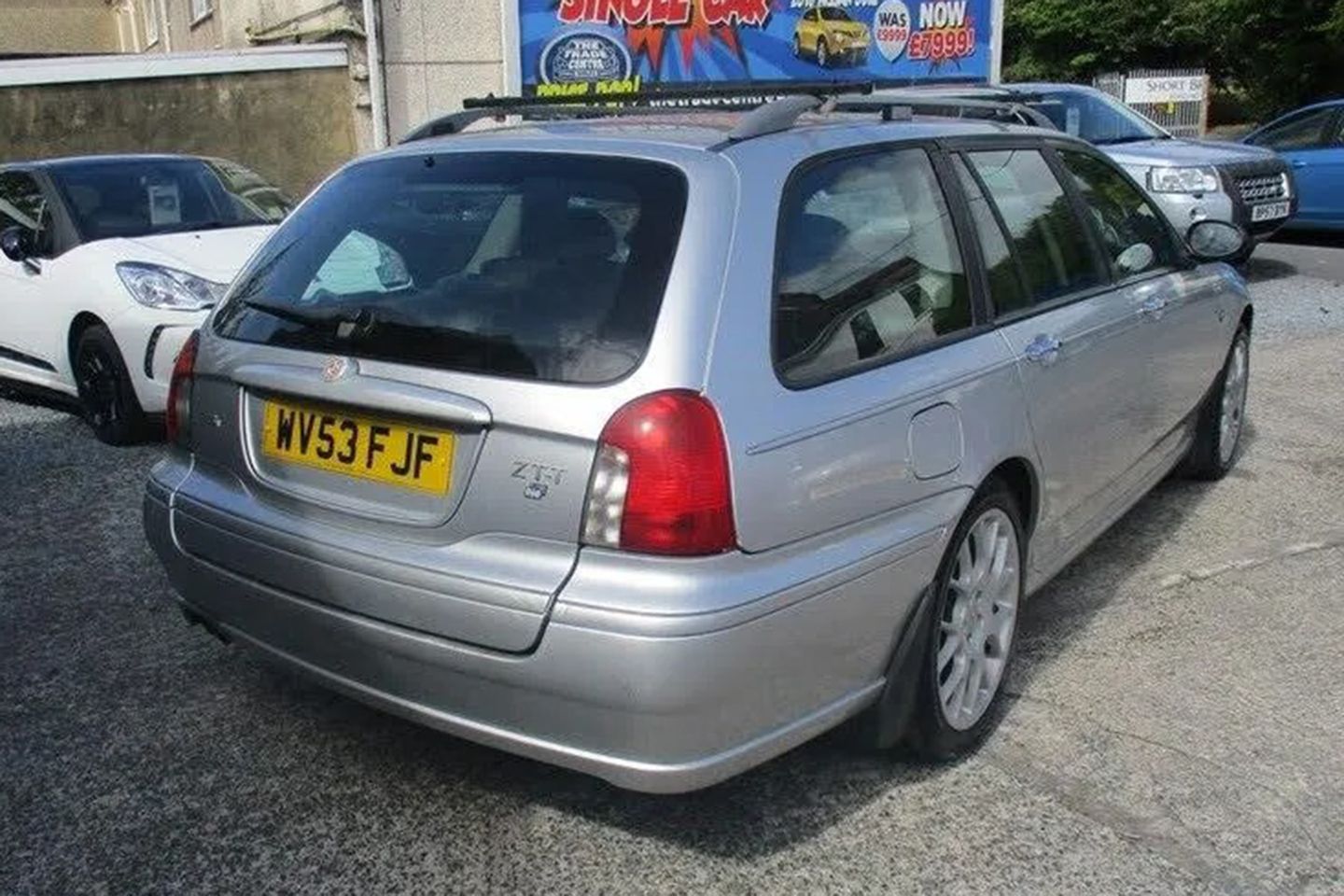 Generally speaking, whenever Shed puts forward one of these MGs or something similar from the Rover 75 range, there will be no shortage of negative forum comments about old geezers' motors that aren't worth £150 let alone the £1,500 this one is going for. There will also be some positive comments, most often from those who have actually driven and/or owned these cars.
In a minute, for some triangular balance, Shed would like to introduce a third source of comment: what road testers said about this car when it came out. First though, let's take a quick look at what the ZT-T 160 Tourer was offering back in 2003, when our Shed was built.
Brought in to replace the smooth but expensive to run 2.5 V6 ZT-T 160, the 1.8 T used a Garrett-turbocharged 1.8 K-Series engine to produce around the same amount of horsepowers as the 2.5 V6 (160hp, 40hp more than the naturally aspirated 1.8) with over 30g/km less pollutions than the V6 and a usefully improved 35mpg average fuel consumption figure to boot. The performance numbers – 0-60 in 8.9sec and a 130mph top speed – were practically identical to the 2.5's but the 1.8 T gave you a chirpy dose of torque steer when the boost kicked in rather rudely at 3,500rpm.
The interior of the MG had none of the 'rolling wardrobe' vibe associated with its Rover sibling. Tree meat was replaced by Alcantara-u-Like, the cabin materials were solid and well put together, the seats were comfy, supportive and nicely low, and the suspension was firm enough to make for a rewarding drive – as was confirmed by these genuine MG ZT-T 160 press quotes from back in the day.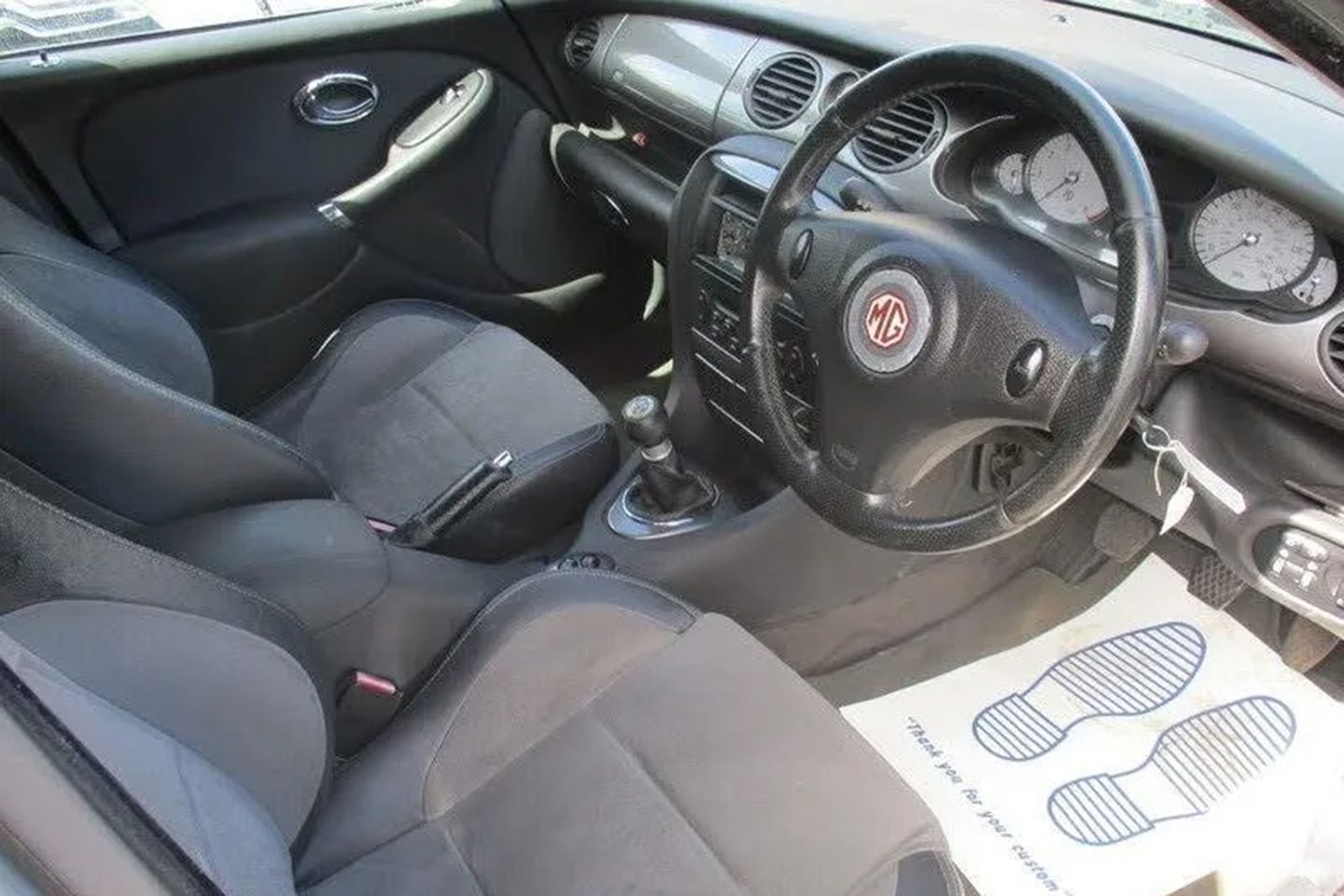 'Among the best-looking cars in its class… promises to be relatively inexpensive to run… appears excellent value for money, especially compared to high-prestige German rivals… superb handling… quick and agile chassis… surprisingly supple ride… slick-changing manual gearbox… nicely weighted steering…' The list goes on, or at least it would do if Shed could be bothered to do any more research on it.
As Shed will glumly tell you, into every life a little rain must fall. The ZT-T wasn't perfect. We all know about K-Series head gaskets, but a near-20-year-old 101,000-mile example like this one is almost certain to have had this put right some time ago. Front coil springs rust and break, but again we can see from the MOT history that pretty much the entire front suspension (and some of the rear) was replaced after a fail in June this year. Either that or the re-tester wasn't wearing his specs when it flew through the test with no advisories two months later. Throw in the new clutch 12,000 miles ago and a recently carried out major service and there's no reason why you shouldn't get at least nine months of worry-free motoring out of this wagon until the next test date comes up.
Mrs Shed is quite interested in this car, actually. As a keen philatelist – Shed's head still bears the saucepan mark from when she first told him that – she is excited at the bit in the ad that talks about stamps in the service book. Oh well, you just can't help some people.
---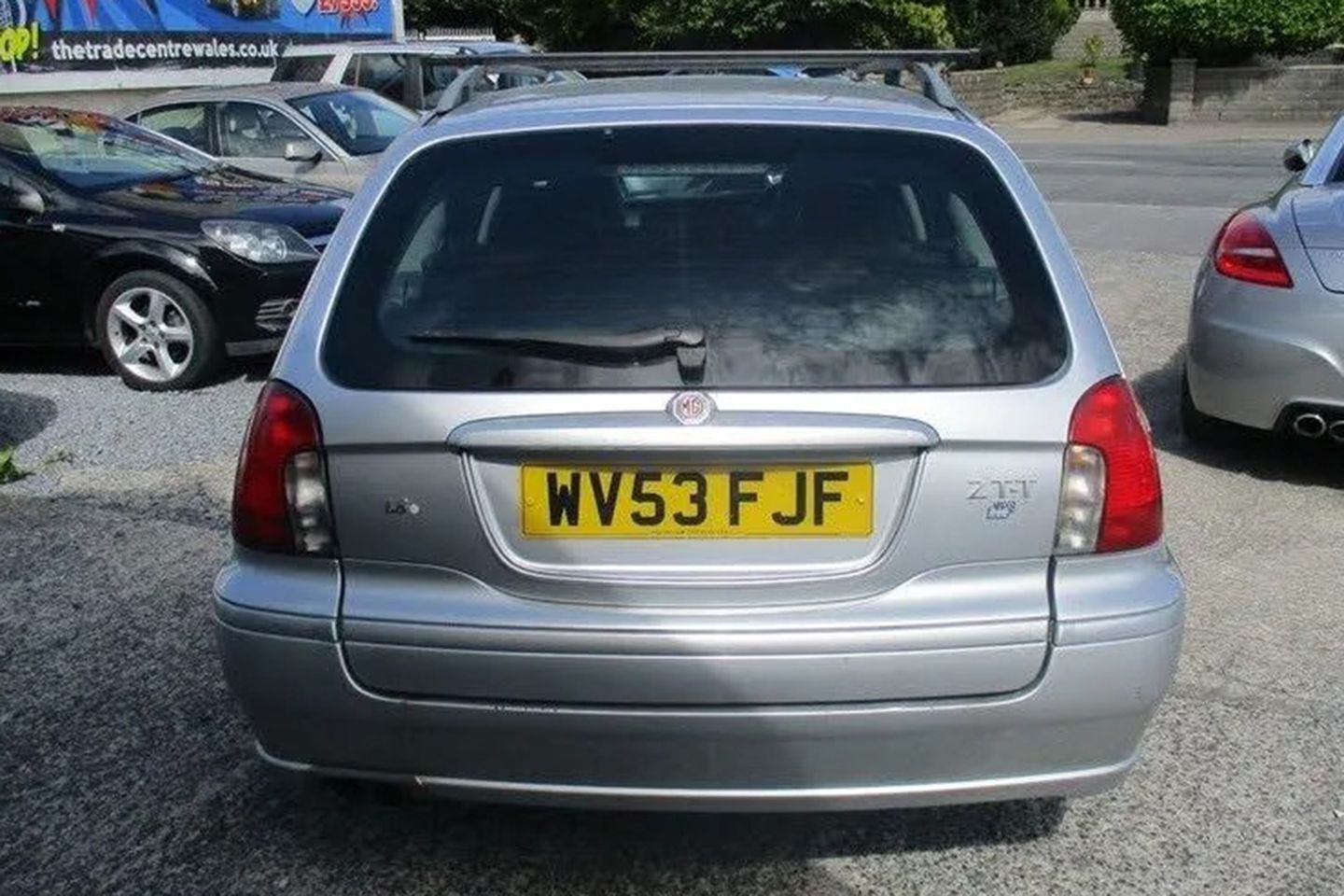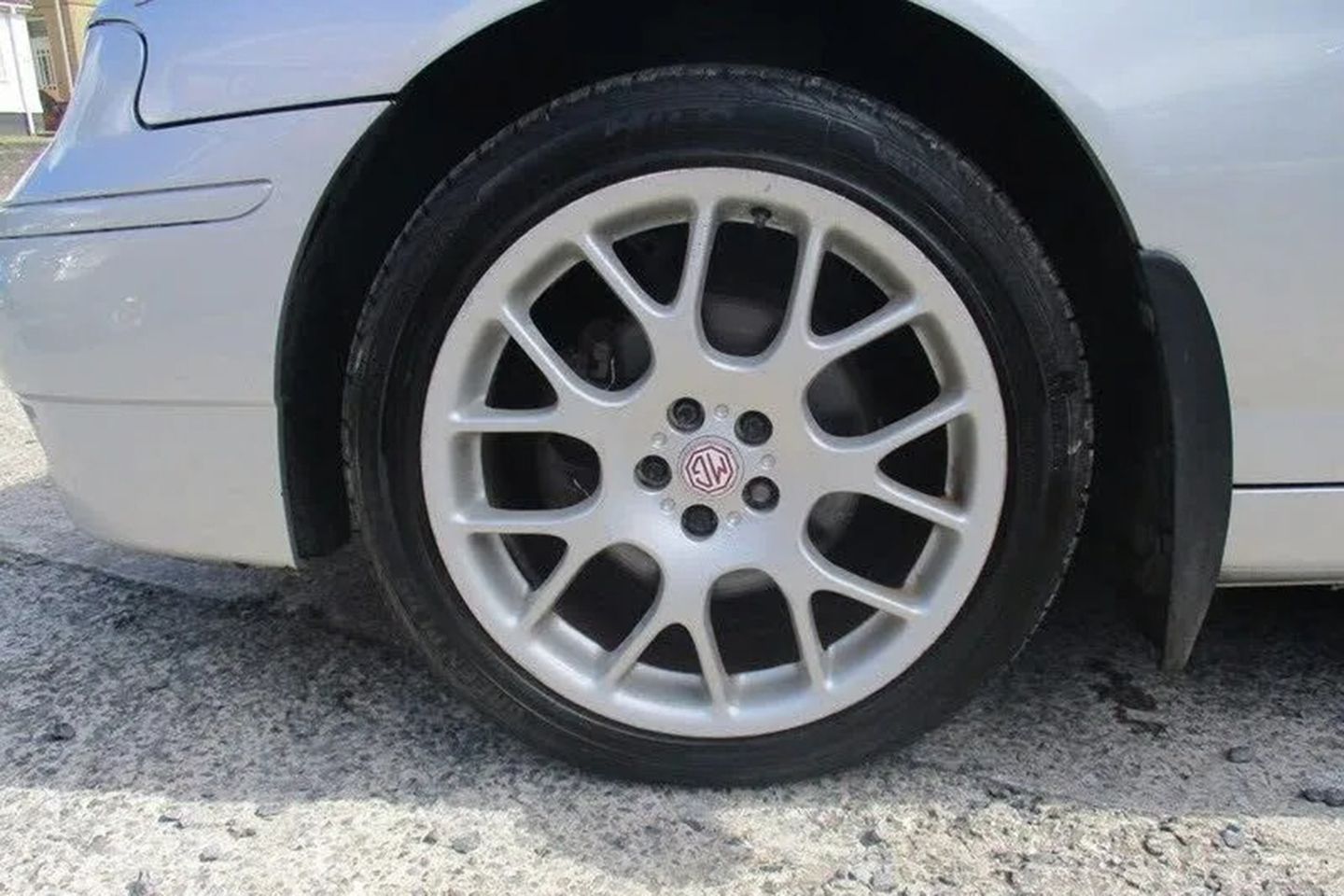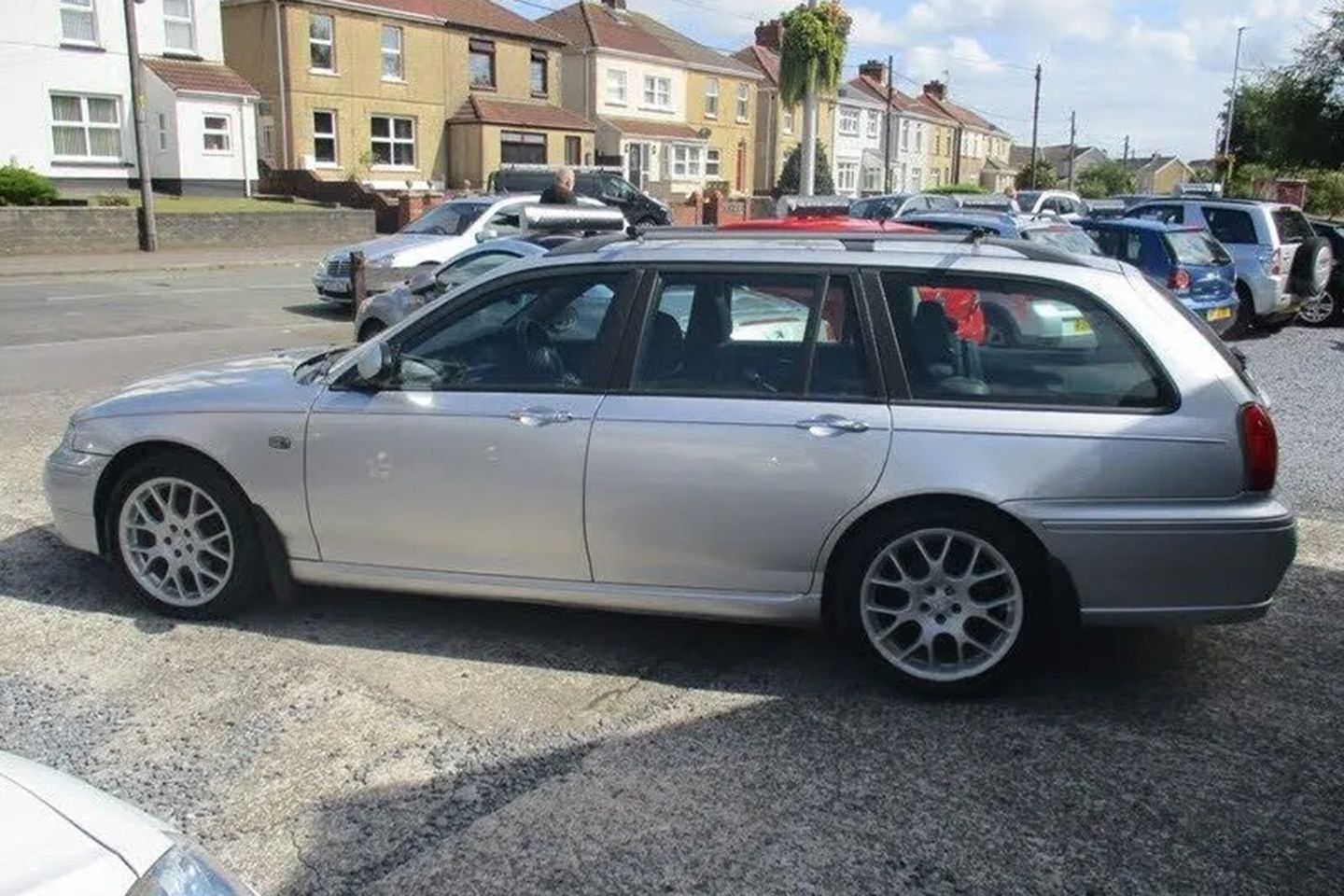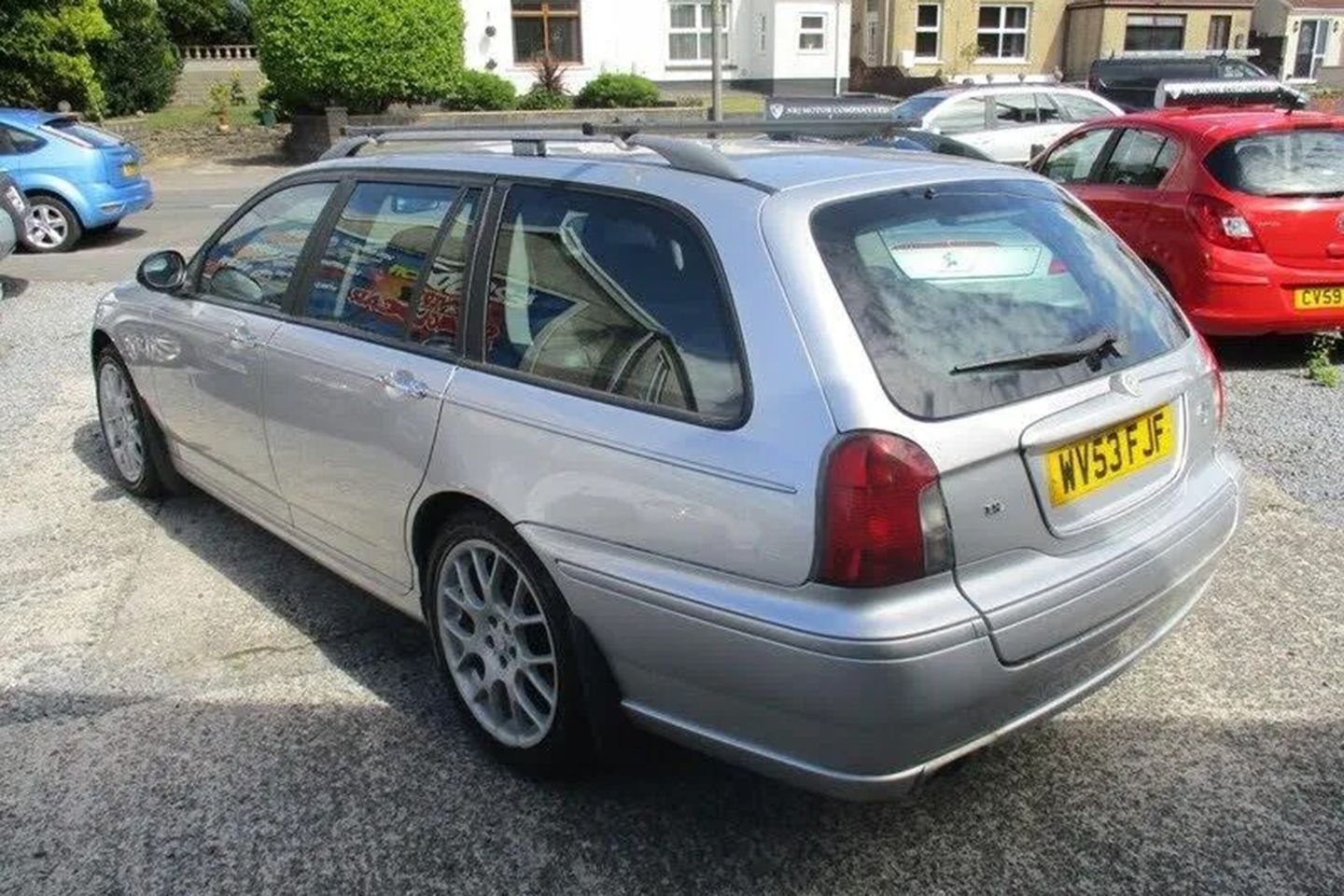 Gassing Station | General Gassing | Top of Page | What's New | My Stuff