RE: Alfa Romeo 8C | Spotted
Sunday 19th March
Alfa Romeo 8C | Spotted
One of the most beautiful cars ever made. Full stop
---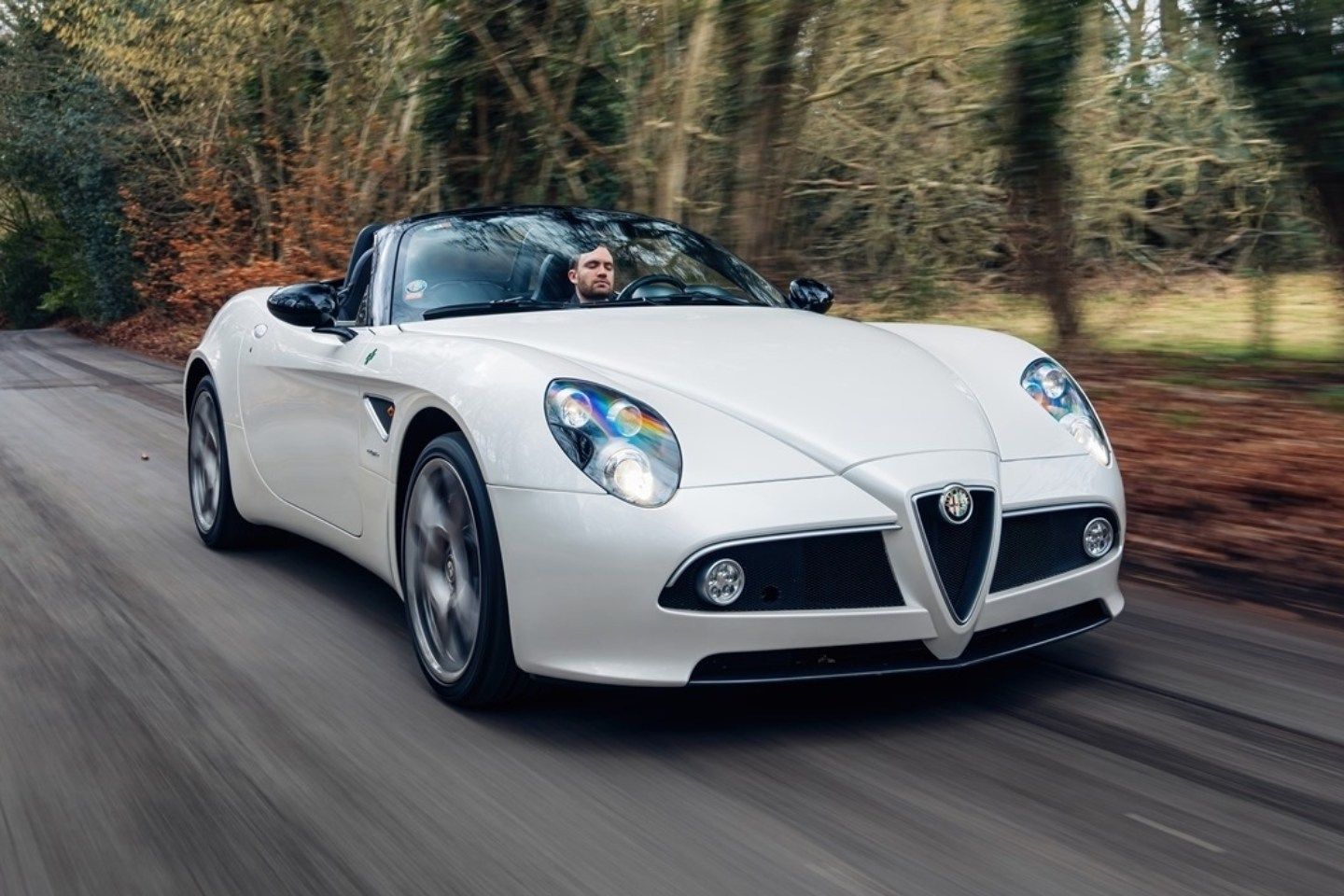 When Alfa Romeo produces a new car, they normally look pretty special. The concepts often more so. The other thing about Alfa Romeos ­is they might look pant-wettingly good, but often they drive like a soggy sponge. I'm not saying this is a foolproof theory. In a world that includes the Ssangyong Rodius, the Alfa Romeo SZ does a valiant job of stealing the title of ugliest car ever made, while the current Giulia is a sweet steer.
The Alfa Romeo 8C, however, fits the Alfa theory perfectly. When the concept car was unveiled at the 2003 Frankfurt Motor show, its sheer beauty made people believe in God because what mere mortal could've designed such a magnificent thing? Well, actually it was a German fella called Wolfgang Egger, who also designed the 156. To my mind that is one of the prettiest saloon cars ever made, so Wolfgang was no one-hit-wonder. He also wasn't taking any crap from the engineers, either, because when the production 8C arrived in 2007, barely anything had changed. Its curves were intact, and they weren't just mimicking the 1965 Alfa Romeo Giulia TZ2 but, dare I say it, improving on them.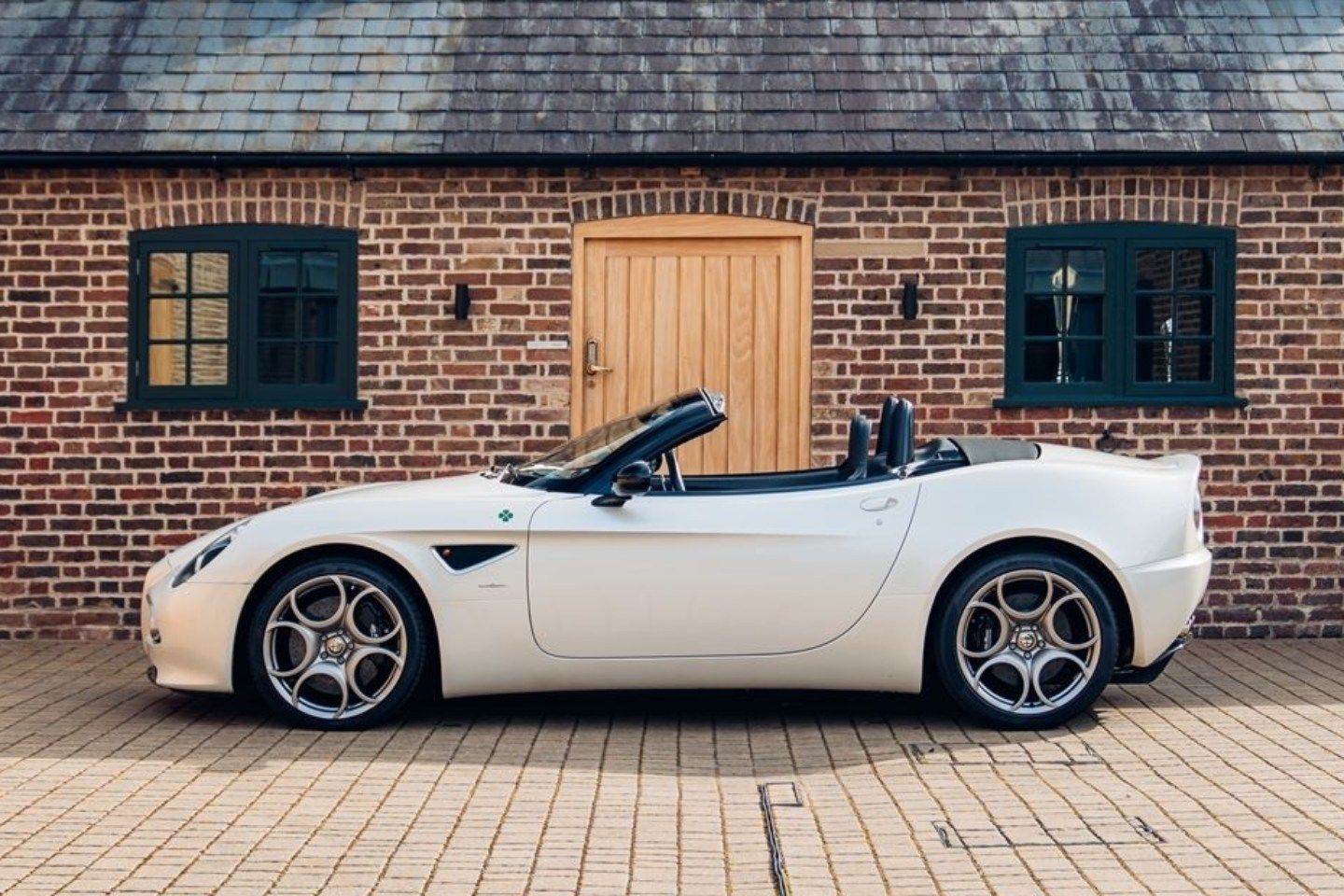 It is a car of such errorless beauty it's hard to know where to begin. If you sat watching it intently for a decade going around on a revolving plinth, I'd wager you wouldn't get bored or find a dodgy angle. Not one. It has the perfect proportions, the perfect overhangs, the perfect amount of muscular presence, and yet that's imbued with the perfect degree of femininity. Those graceful curves flow like liquid metal from nose to tail. Yes, I know I sound like some waffling designer talking utter nonsense, but that's what this car makes you do: talk in platitudes. But I don't think I am wrong, am I? It is simply a work of art.
That applies to the interior as well. It encapsulated the 1960s and yet it was modern, too. Spartan but luxurious, with exposed aluminium in all the right places, and not too much, either, so it felt like a pastiche. And just look at those seats. Oh those seats. Hard and unforgiving carbon on one side, but on the other was soft leather trimmed so exquisitely done you'll want to marry them. Sprezzatura is an Italian word that means studied nonchalance; the art of appearing effortlessly put together and stylish. That's the 8C in a nutshell.
And yet, they managed to make it rubbish to drive. How? Why? It's not like they had to design it from scratch and realised they'd spent all the money on Wolfgang Sprezzatura, so there was nothing left for the oily bits. Alfa Romeo was part of Maserati and Ferrari at the time. It had access to all the bits from those two magic pots. Indeed, the engine was the Maserati/ Ferrari Tipo F136, which is a magnificent thing. Here it's 4.7 litres and revs to 7,600rpm, which means it produces 450hp and play a tune of the angels. It has a transaxle gearbox, a limited-slip diff, a bodyshell made of carbon fibre and the very best ceramic brakes Brembo could find.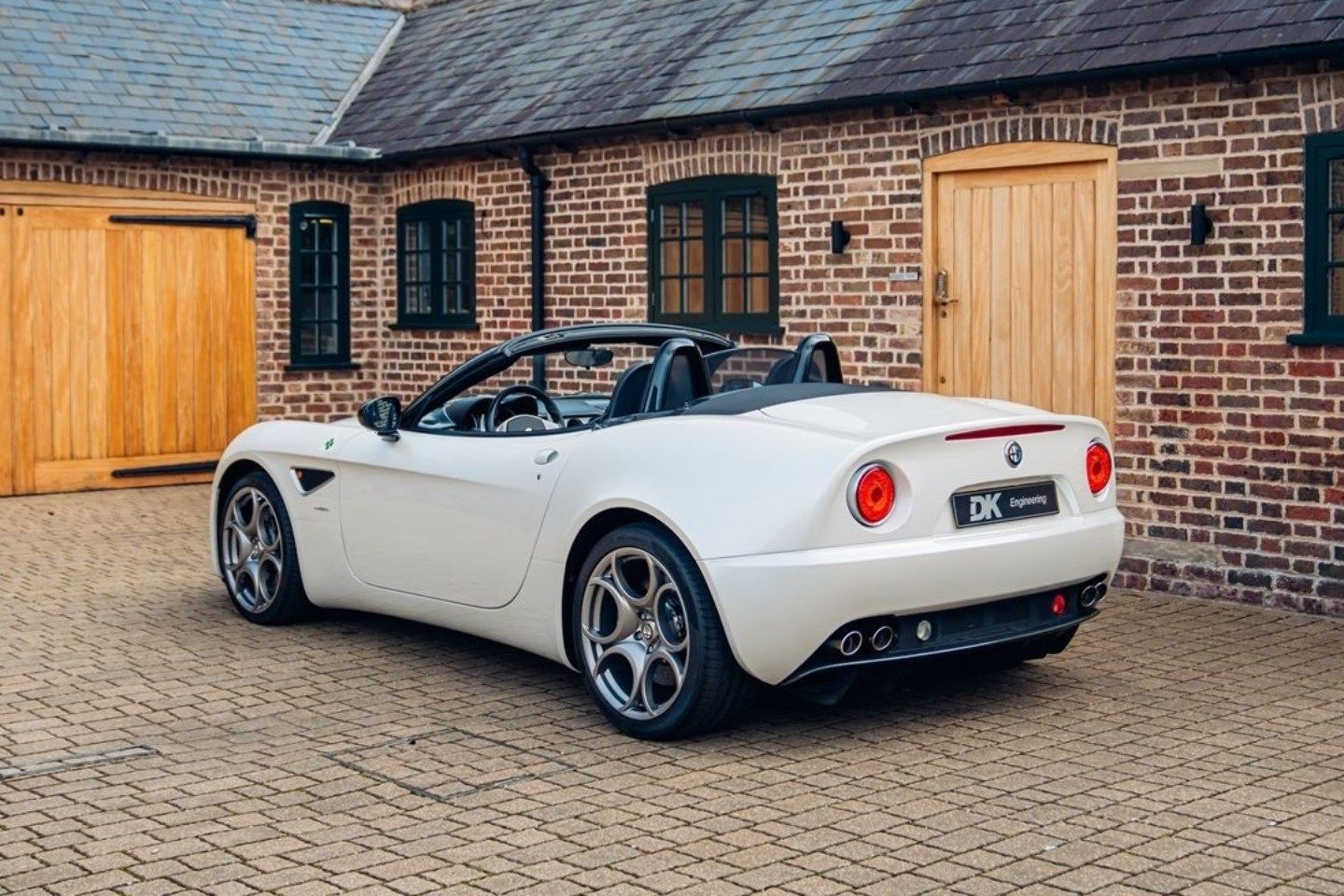 It had all the right pieces, yet somehow Alfa Romeo put them in the wrong order. The ride was too firm, which meant it would skip over lumpy surfaces rather than flow across them, and the handling balance was one minute giving you an armful of understeer and, just when you'd programmed that into your driving style, it would give you a fright that demanded a rapid dose of opposite lock. Mercurial, I think best described its dynamics.
At least that's what I've heard and read. I will never know myself because I've never driven an 8C and I don't intend to. You see, if I don't drive one, I'll never have to experience disappointment. I'll just keep on staring at it, and in doing that there can be no danger of disappointment. It'll just remain the perfect-looking car, forever. End of. Maybe I'm not alone in that. This 8C Spider has covered just 8,000 miles in 13 years, and, for once, I am not going to say that's a shame. I am not going to say buy it and drive it. Buy it and stick it on a revolving plinth, and just look at it. If the Mona Lisa is speculatively worth a billion dollars, I'd say that makes this 8C a cheap art installation at just under a quarter of a million. And no less beautiful.
---
Specification | Alfa Romeo 8C Spider
Engine: 4,691cc, V8, naturally aspirated
Transmission: six-speed automated manual, rear-wheel drive
Power (hp): 450 @ 7,000rpm
Torque (lb ft): 354 @ 4,750rpm
CO2: N/A
MPG: N/A
Recorded mileage: 8,000
Year registered: 2010
Price new: N/A
Yours for: £229,995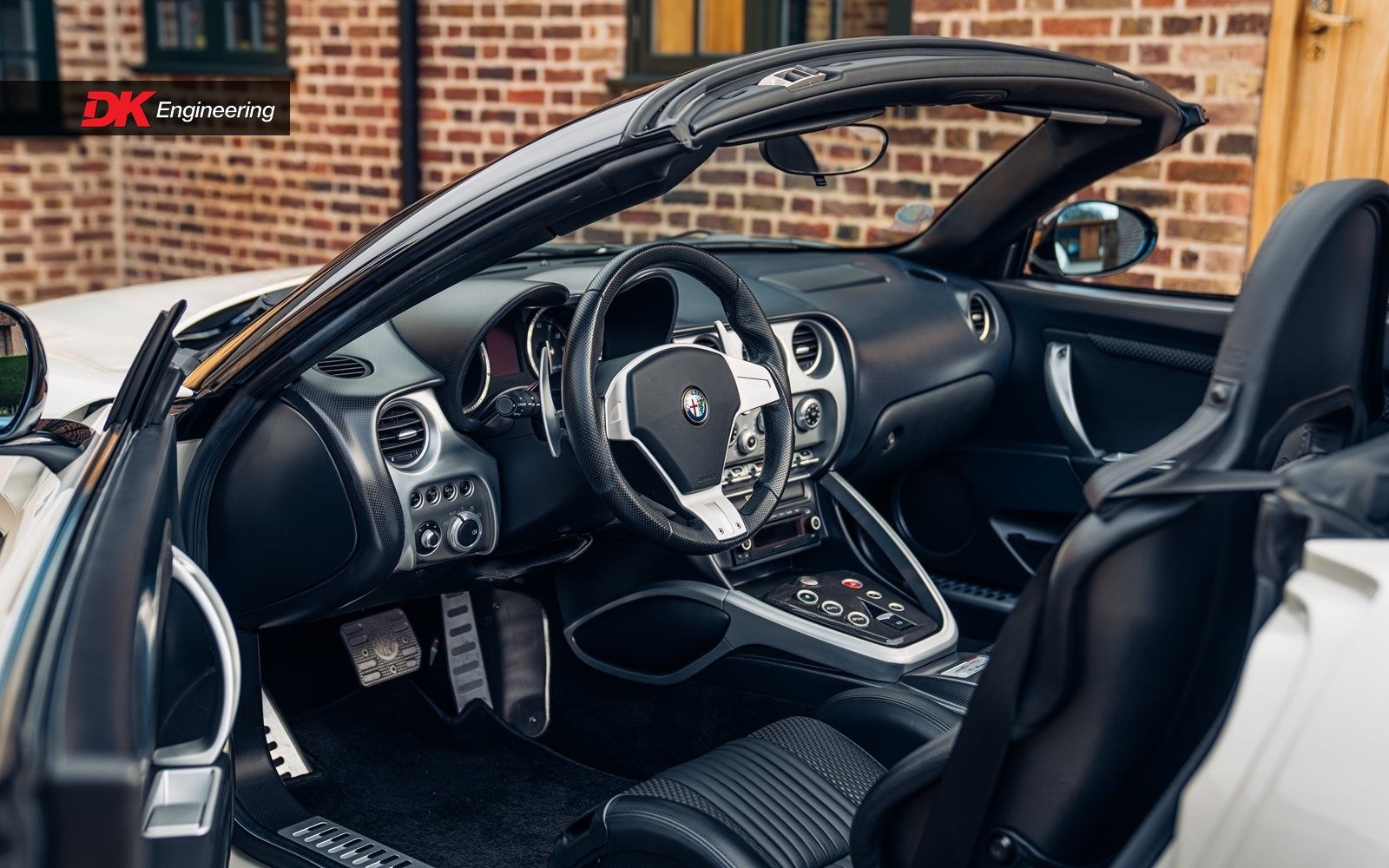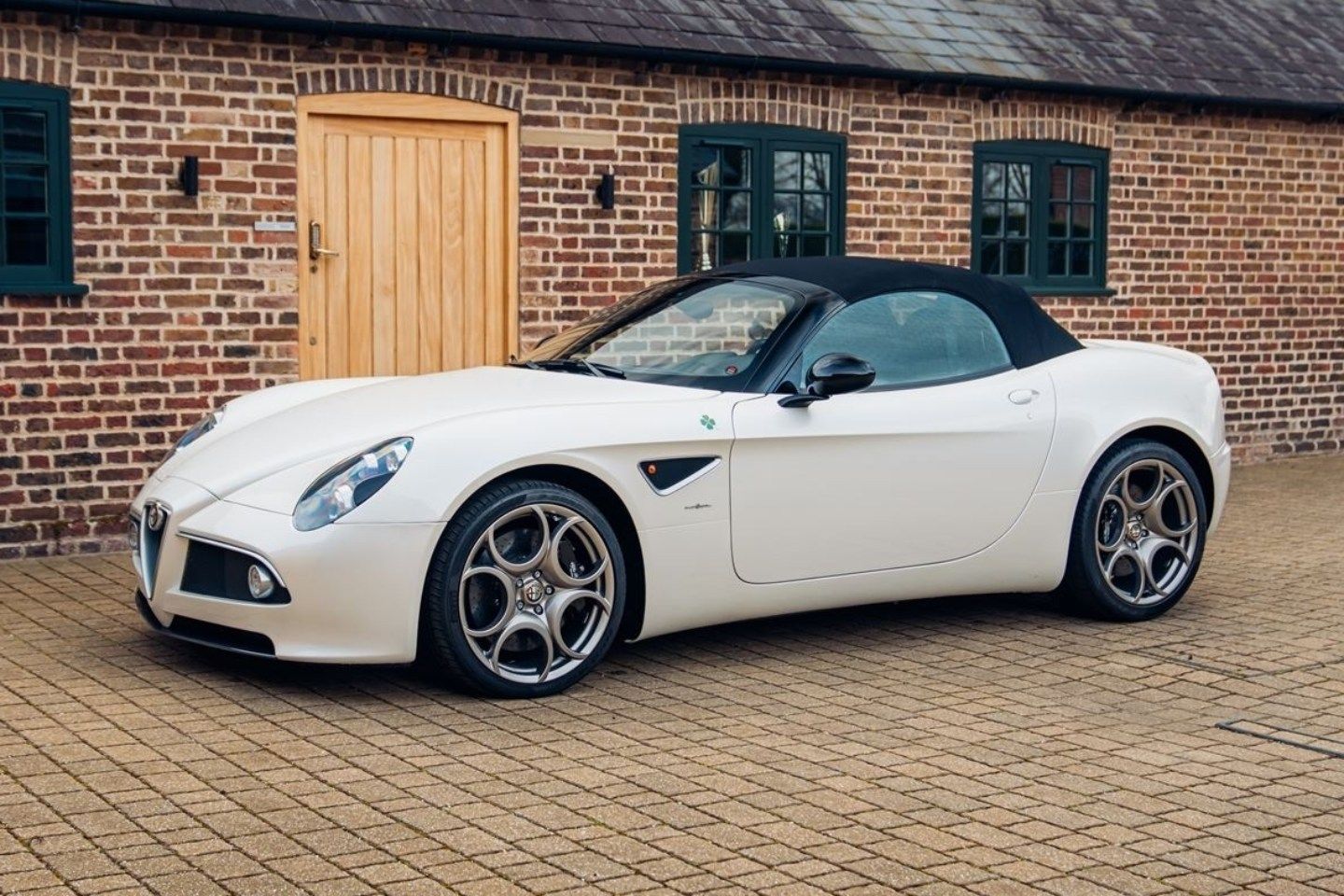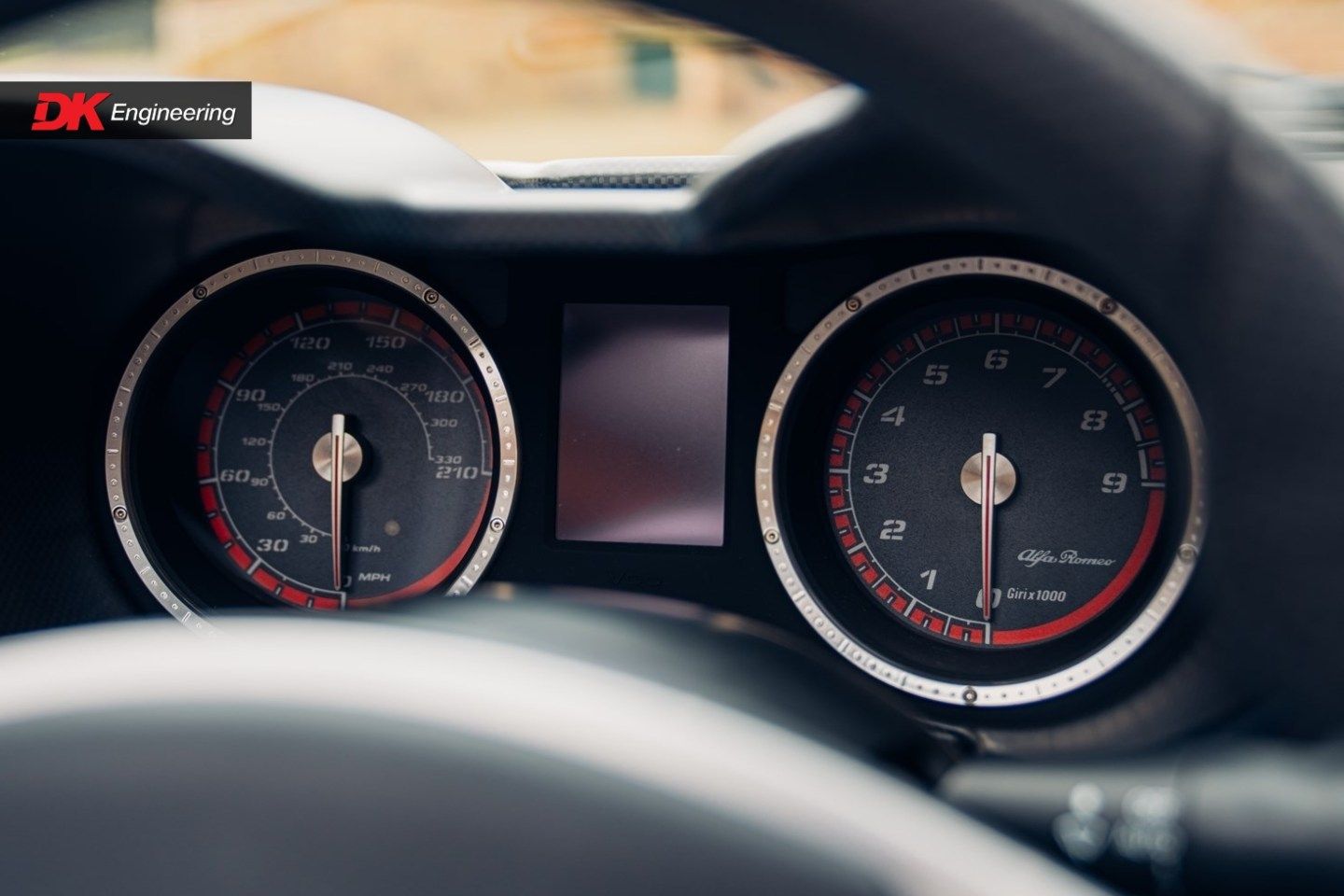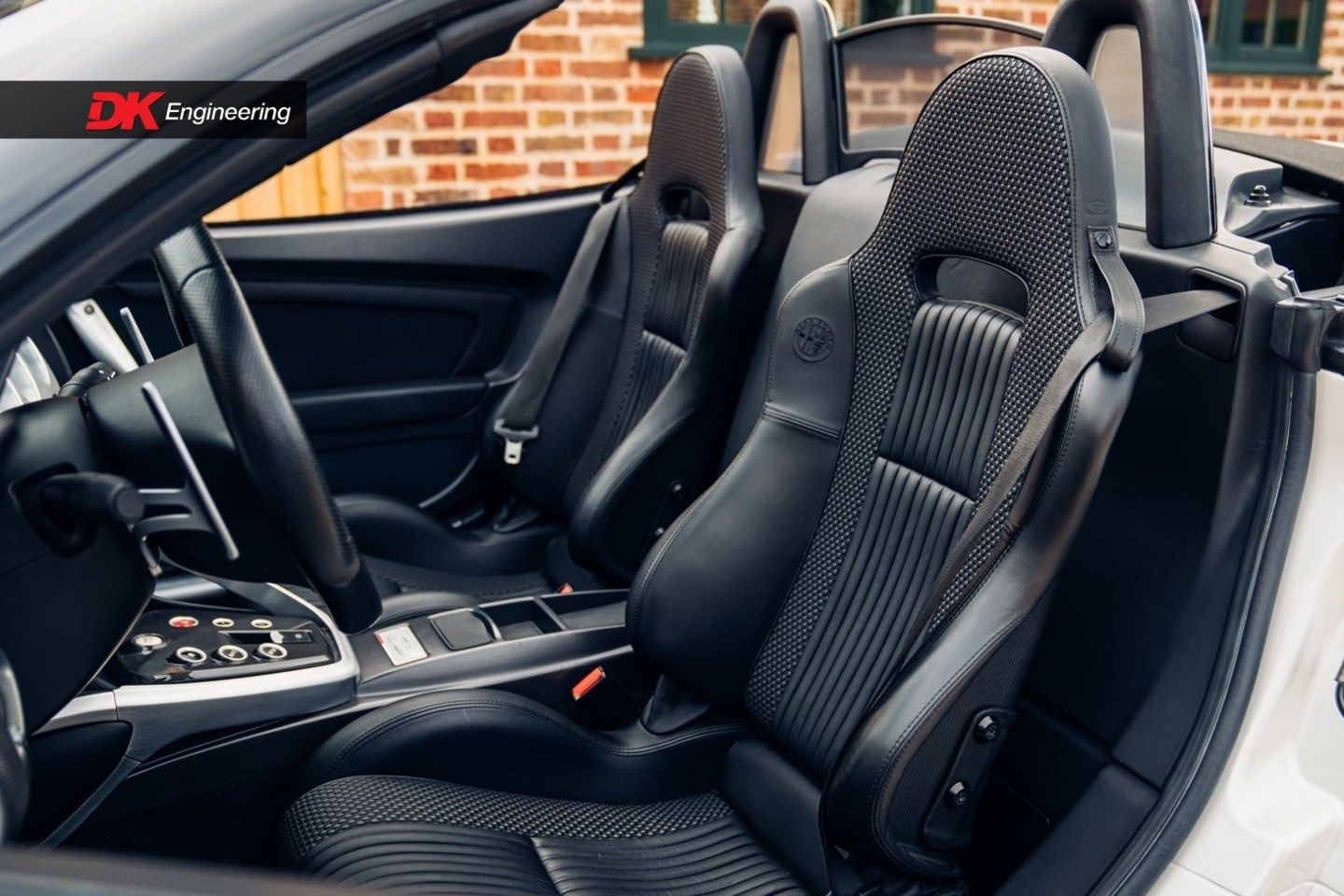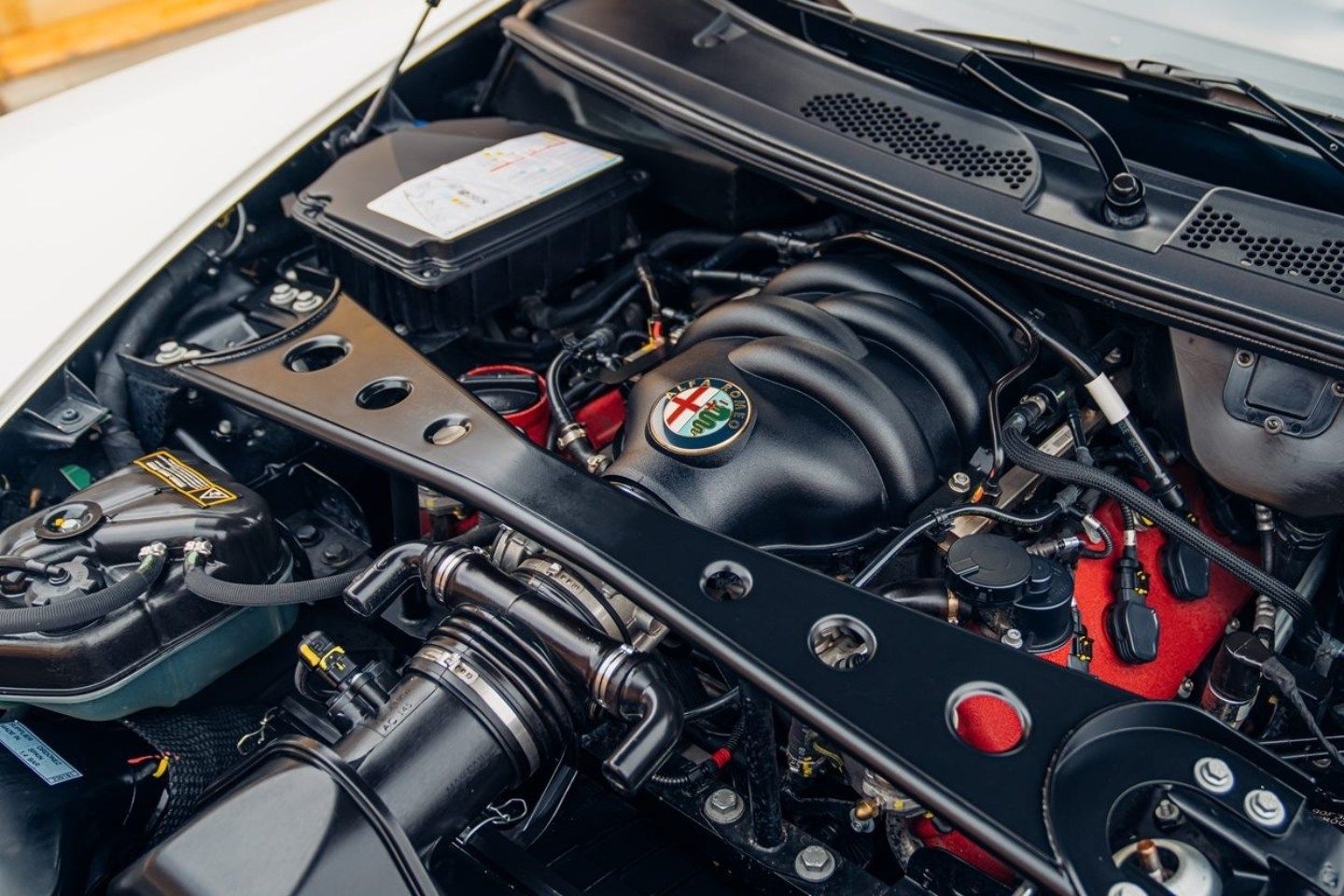 Gassing Station | General Gassing | Top of Page | What's New | My Stuff