RE: Porsche 718 Boxster | PH Used Buying Guide
Sunday 19th March
Porsche 718 Boxster | PH Used Buying Guide
Whether flat-four or flat-six powered, the 718 Boxster is a modern classic - here's why
---

Key considerations
Available for £30,000
2.0-litre flat-four turbo or 4.0 litre-flat six petrol n/asp, rear-wheel drive
Like a Cayman, but sunnier
Superb chassis and drivetrains, especially the 4.0-litre Spyder
Try the four before you dismiss it
Reliable, well-built, comfy – you tell us what's wrong with it
Believe it or not, Porsche's Boxster has been around for 27 years. Other manufacturers' models may have put in longer stints – the Toyota Corolla has been with us for 57 years – but the remarkable thing about the current Boxster is how close it's stayed to the original iteration. Even a mega-geek would struggle to make any sort of connection between a 1996 gen-eight Corolla and a 2023 gen-twelve, but a granny who's lost her specs and been on the brandy could easily spot the physical relationship between a 1996 gen-one Boxster and the current gen-four 718 (internal designation 982) that we're looking at today in this buying guide.
What can we deduce from that? Well, that some grannies can hold their drink, but also that buyers clearly like not only the basic Boxster proposition, but also the brilliant job that Porsche has done in keeping it up to scratch and relevant in the two-seat sports car sector.
The 718 was the first comprehensive reworking of the Boxster body, with only the bonnet and boot lids, screen and ragtop roof were carried over from the previous model. Dimensionally however the new Boxsters weren't very different to their predecessors, just slightly longer (5mm) and lower (2mm). Width and wheelbase were the same as before and the weight was on the right side of light for a car in this class. Also new to the 718 was a bushel of very worthwhile improvements to the bits you couldn't see and to the occupant experience, both in terms of handling and cabin comfort.
What wasn't seen as an improvement, not only by Boxster fans but also by Porsche diehards, was the choice of flat-four turbocharged engines for the debut 718s, the 300hp/280lb ft Boxster 2.0 and the 350hp/310lb ft Boxster S 2.5. For traditionalists, these cars were wrong on two counts: they were short on cylinders, by two, and they were long on turbochargers, by one. It didn't matter that the new Boxsters were more powerful, more torquey, and more efficient than their six-cylinder predecessors. Four-cylinder Porsches were from the past and turbochargers were for the 911 Turbo. That was it.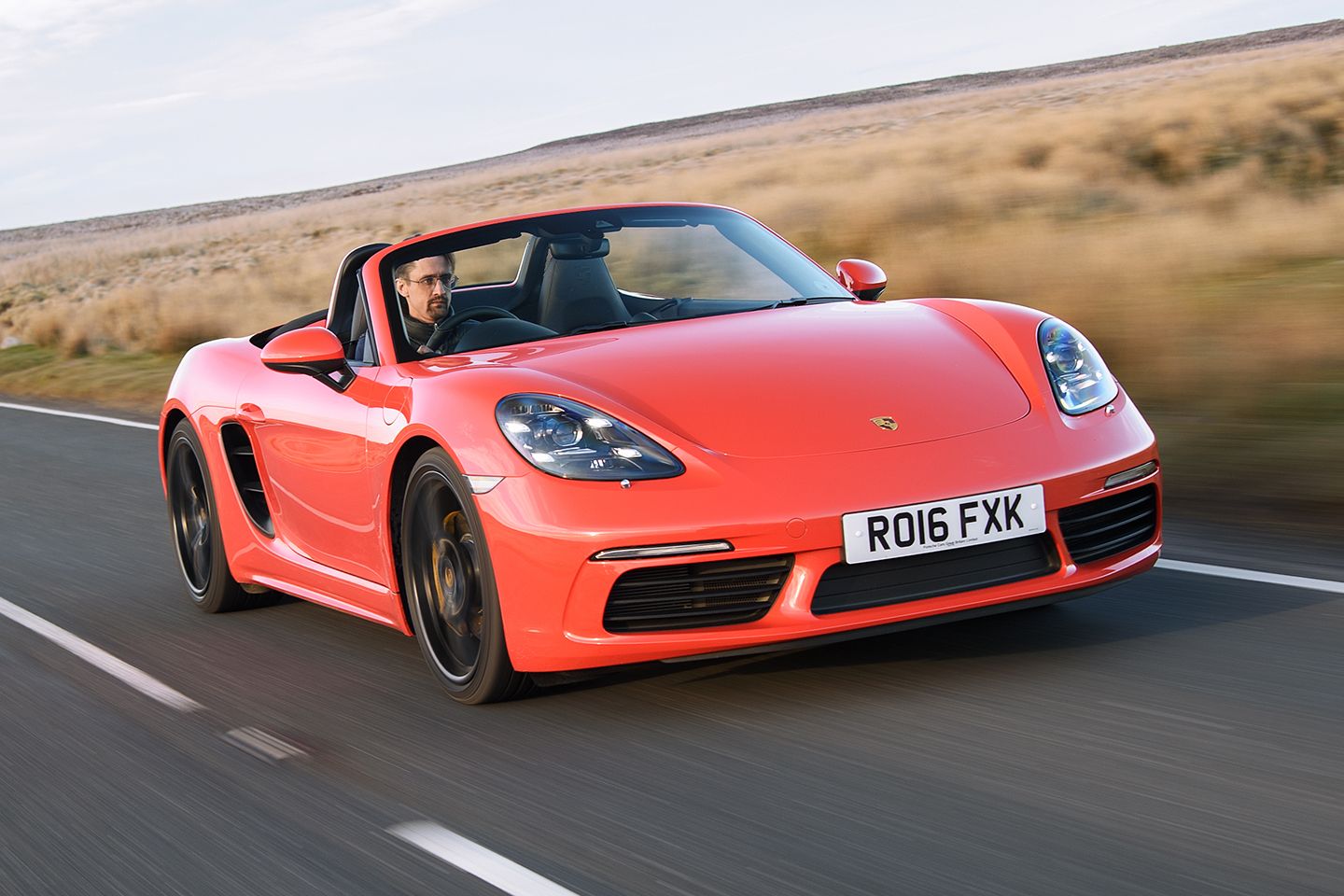 Despite what seemed like a slightly underwhelming start with a fair bit of negative reviewing focusing on the four-cylinder thing, Porsche sold around three times more base 2.0 Boxsters than 2.5 Ss between 2016 and 2020.
In 2018 Porsche announced the Boxster GTS (Gran Turismo Sport) with a powered-up 365hp version of the 2.5 engine and featuring PASM, 20-inch Carrera S alloys, various tinted and blacked bits, Alcantara trim, sports exhaust and torque vectoring as standard. Prices began at just under £62,000, a hefty-sounding £8,000 lift on the S until you realised that it would cost more than £8,000 to buy an S and spec it up to a GTS – and what you'd end up with then would be a 350hp faux-GTS, not a proper 365hp one.
At the very end of 2018 the Boxster T came along for those who wanted to source driving enjoyment through lighter weight rather than a surfeit of equipment. The £55,000 T had the 300hp 2.0 four and a pared-back thing going on with cloth door pulls and the infotainment system removed from the dash, though you could have that put back in for £0. Again, PASM adaptive dampers were standard along with active engine mounts, 20-inch wheels, a mechanical LSD with torque vectoring, 20mm lower ride height than the standard car, an excellent sports steering wheel, and Sport Chrono which gave the car Individual, Sport, and Sport Plus modes with automatic downshift blipping in the last two.
In 2019 the Boxster Spyder arrived, followed a year later by the Boxster GTS 4.0. These two were big news because they were powered by a new 4.0 litre flat six, or as some would say, a proper Porsche engine. Initially these were 6-speed manuals only but from late 2020 all of Porsche's 718 models with flat-six engines (which included the Cayman GT4, Boxster Spyder, and both GTS 4.0 variants of the Cayman and the Boxster) became available with the PDK dual-clutch transmission at a cost of £2,300 for the GTS or £2,000 for the Spyder. Allied to a gentle torque hike of around 7lb ft the PDK box brought big drops in acceleration times.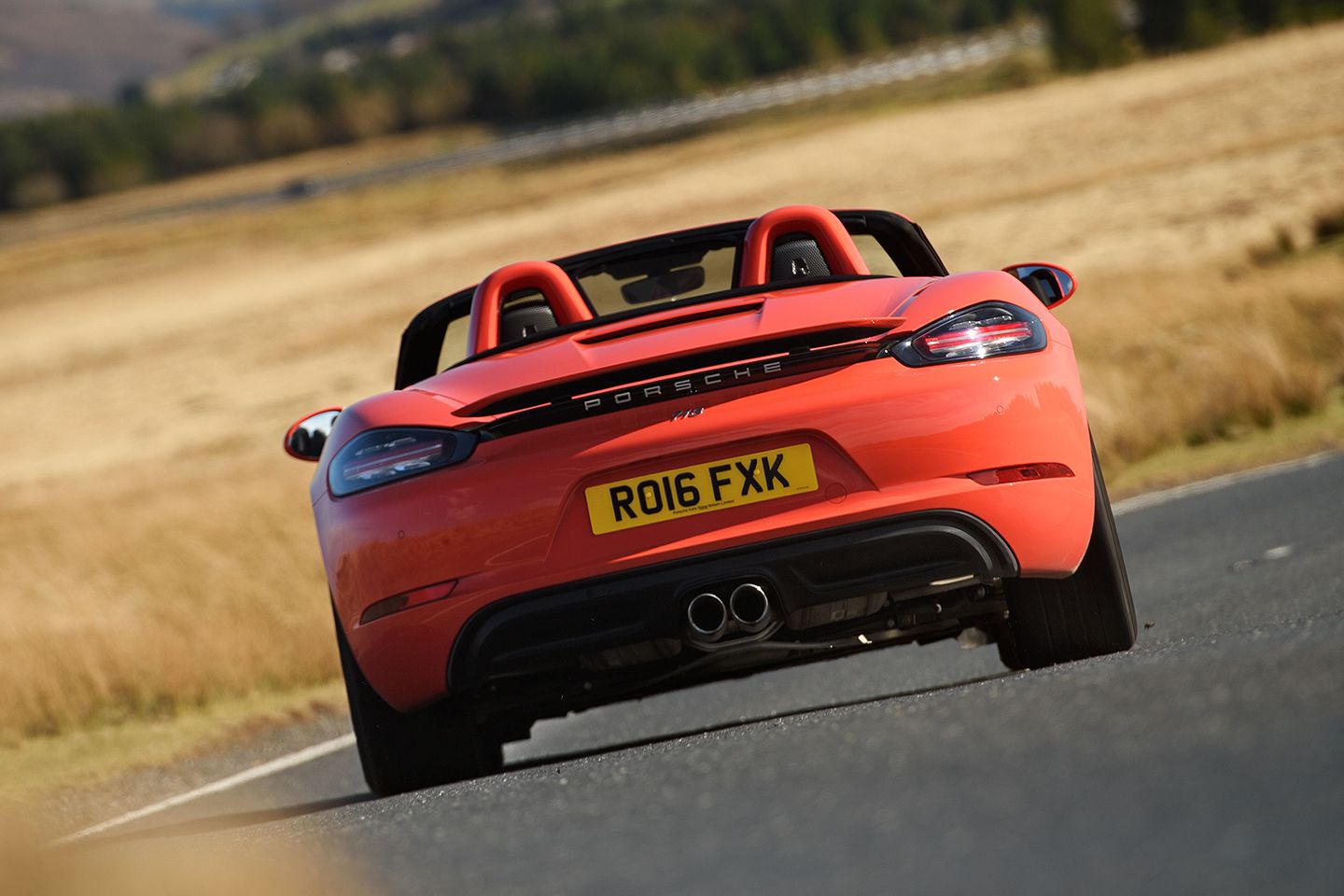 The hump-backed Spyder took on the role of flagship Boxster. It was 15kg heavier than the GTS but with the PDK box and a 420hp version of the six-cylinder GTS 4.0 engine it had the best 0-62mph time of the entire 718 range (3.9sec) and the best top speed (187mph). Its maximum rev point was set at 8,000rpm as opposed to 7,800rpm in the GTS 4.0. It too had standard PTV with the limited slip diff and PASM. It was the first Spyder to be built by Porsche Motorsport, creators of the GT cars, and its chassis was special. We'll get into that later. At launch the Spyder cost £74,000 before options. By March 2023 the new UK price had grown to £80,200.
In 2021 Porsche released an anniversary run of 1,250 Boxster 4.0 25 Years cars in silver, black or white, with black leather or Bordeaux Red if you went for the classic red roof. In the UK these 25 Years cars started at just under £74k, which was £6,000-odd more than a GTS 4.0, but Porsche reckoned they'd thrown more than £10k's worth of cosmetic extras to it including LED headlights, brushed aluminium interior trim, 20-inch alloys and exterior trim pieces in gold (or Neodyme Copper, as per the original '93 concept and 18-way electric sports seats. The PDK box was still extra, though.
The Boxster 718 isn't that common a sight on UK roads, but when you do see one take a good hard look at it. You will be impressed at the quality and detail. Get to drive one and the next sensation you're likely to experience is a strong sense of longing, followed by a trip to the classifieds to see how affordable they might be. And, again, you will be pleasantly surprised. 718s start at under £30k in the UK.
SPECIFICATION | PORSCHE BOXSTER 718 (2016-on)
Engine: 1,988cc flat four/2,497cc flat four/2,497cc flat four/3,995cc flat six
Transmission: 6-speed manual or 7-speed PDK twin clutch auto, rear-wheel drive.
Power (hp): 300@6,500rpm/350@6,500rpm/365@6,500rpm/400@7,000rpm
Torque (lb ft): 280@1,950-4,500rpm/308@1,950-4,500rpm/316@1,900-5,500rpm/308@5,500rpm (PDK), 5,000-6,500rpm (man)
0-62mph (secs): 4.9/4.2/4.3/4.0
Top speed (mph): 171/177/180/179 (182 manual)
Weight (kg): 1,365/1,385/1,480/1,435
MPG (official combined): 40.9/38.7/34.4/24.5
CO2 (g/km): 158/167/186/219
Wheels (in, f-r): 18-20
On sale: 2016 - now
Price new: from £44,758
Price now: from £30,000
(Specs given are for Boxster/S/GTS/GTS 4.0 with PDK gearbox. 2.0 and 2.5 engines are turbocharged)
Note for reference: car weight and power data are hard to pin down with absolute certainty. For consistency, we use the same source for all our guides. We hope the data we use is right more often than it's wrong. Our advice is to treat it as relative rather than definitive.

---

ENGINE & GEARBOX
The 2.0 four was obviously the most controversial engine in the 718 range. There was a lot of antipathy towards it due to its failure to be a six, which in the eyes of many reviewers made it rather bland. Some felt that it seemed to take a while for any Boxster engine to rev out, pointing to too-high gearbox ratios as the probable cause. The sixes did over 80mph in second. Still, one owner's too-high ratios would be another's nicely low cruising rpm, and potentially knocking on from that nicely low fuel bills. The 2.0 chugged along amenably enough from 2,000rpm with meaningful thrust from 2,800rpm.
Although all the Boxster fours had a turbo 'pre-condition' function which retarded ignition timing and opened the throttle position at part loads, the 2.5 S and GTS went a step further with variable turbine geometry turbocharging. Unlike a normal fixed geometry turbo which delivers its best work at a set rpm, or if you're lucky over a narrow rpm band, a VTG turbo has actuator-controlled vanes to modify the amount of air passing through the turbine, depending on engine revs. At lower rpm the vanes are closed to restrict the amount of air while keeping the pressure relatively high. That reduces lag. Opening the vanes at higher rpm increases the flow of air, speeding up the turbine to deliver optimum boost while also preventing overboost. It's like the turbocharger's version of variable valve timing. It widens and flattens the torque curve for better driveability and improved fuel economy. Why are all turbos not VTGs then? They're more expensive to manufacture, and in smaller, higher-spinning petrol engines you need to watch the vane temperature.
What of the six-cylinder Boxsters? Pretty wonderful, really, even if the introduction of particulate filters and soft limiters meant that they maybe weren't as rorty or 911-ish as you might have wished. Although the Spyder had 20hp more than the GTS 4.0 you would really struggle to notice that on the road.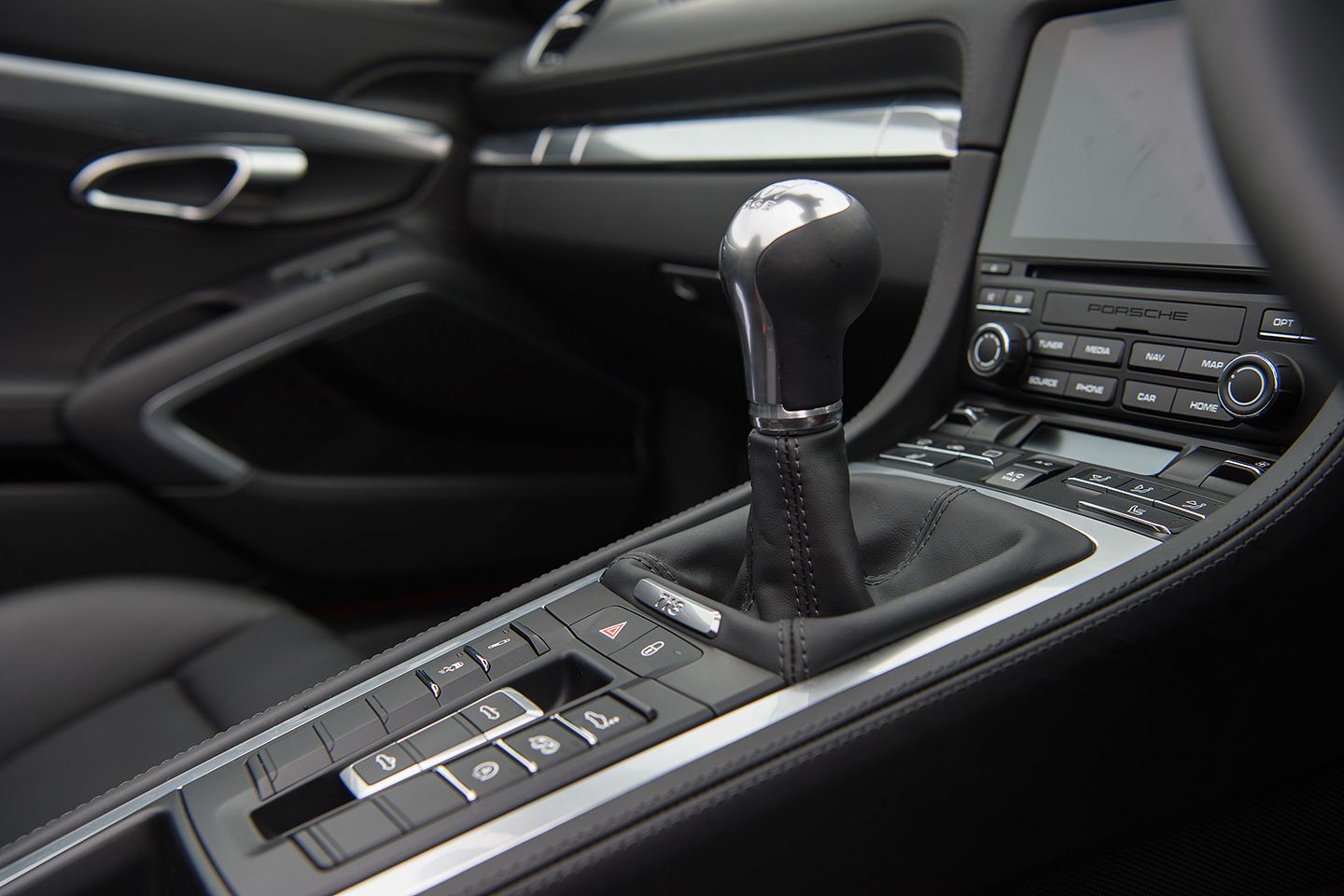 There are some on PH who have direct experience of both sixes and fours and who have come out in favour of the 2.5 S as the best all-rounder, with very little if anything to choose between them in real-world performance. Not everyone liked the sound of the four, but it sounded worse in the closed Cayman than it did in the Boxster, and it had a distinctive growl of its own that was deeper than that of the sixes. Some reviewers reckoned the 2.0's sound was less 'manufactured' than the 2.5's, but there was no arguing about the awesomeness of the 4.0 six din with a few revs on, especially in the Spyder.
Enough words have been spent praising Porsche's PDK twin-clutch gearbox, so we won't add to those. Instead we'll chuck in a good word for the equally brilliant six-speed manual, especially in the T where we believe the lever throw was slightly shortened to make it even sweeter. Maybe that happened in the GTS, too. Hopefully someone will come along in the forum to clarify that. Any manual 718 was a noticeable improvement on the previous manual Boxster. With the manual you didn't have any of the PDK's slight tendency to search for the right gear.
Servicing on the four-cylinder models was on a two-year/20,000-mile basis, whichever came first. The first (intermediate) service – oil and filter, pollen filter, visual inspection – should be around £400 at an independent. The four-year/40,000-mile maintenance includes an air filter and a more intensive check and will be around £500 at an independent. Brake fluid changes every two years will be about £150. For PDK gearbox fluid changes every six years think at least £800. Add about 40-50 per cent to these costs if you're taking your 718 to an Official Porsche Centre. In 2021, Porsche recalled 190 Cayman, Boxster and 718 Spyders to rectify a cracking conrod issue that could unsurprisingly lead to engine damage. Radiators can leak so look for stains underneath the car, always hoping of course that the vendor hasn't moved it prior to your arrival.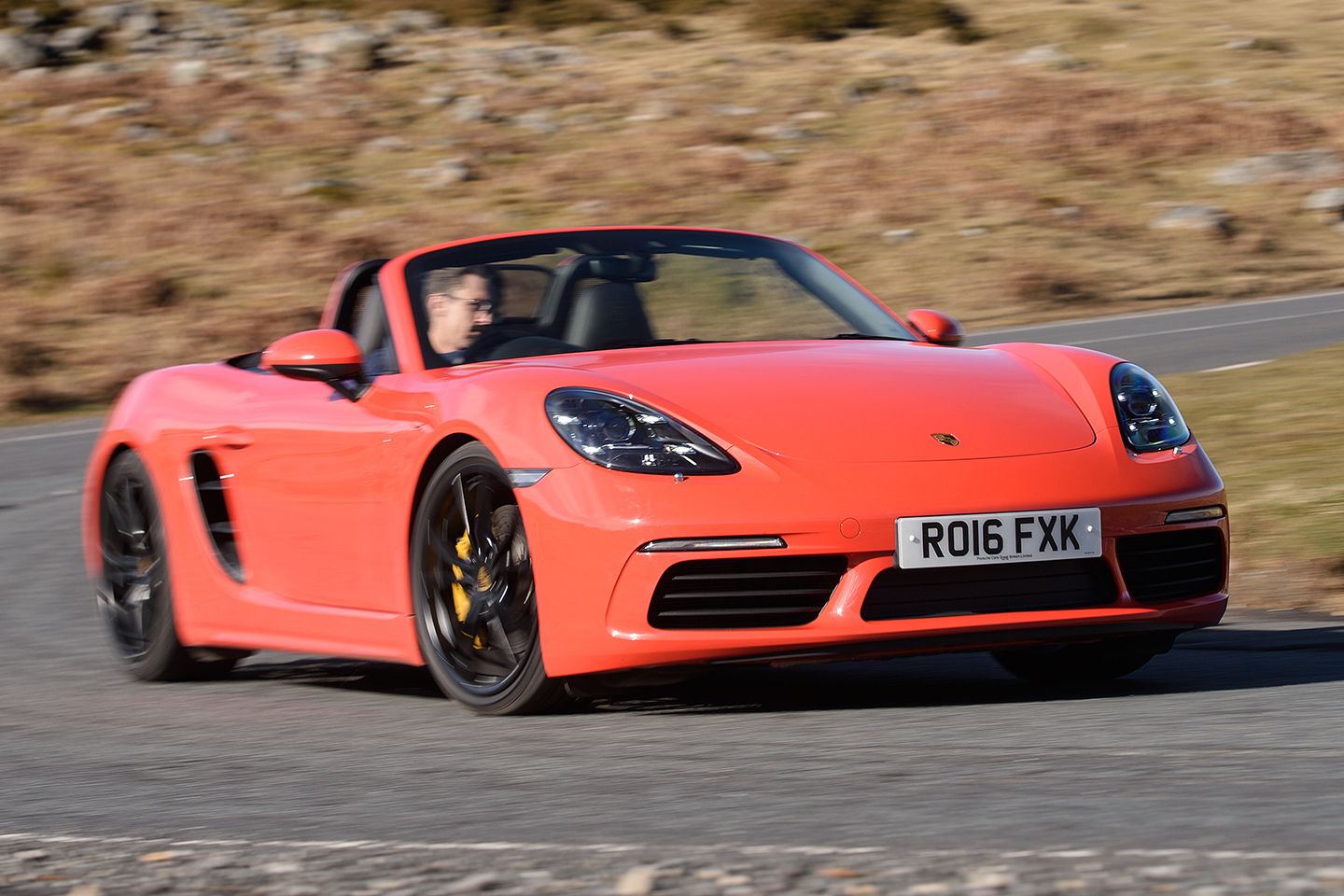 CHASSIS
The 718's all-strut suspension had a beefier rear subframe, stiffer springing, bigger dampers and thicker anti-roll bars than the 981's, and it had more direct electro-mechanical steering. Options for the lower-spec cars included PASM adaptive damping which brought shorter springs, a 10mm lower ride height and a new depth of suppleness and control for just under £1,000. PASM Sport added extra stiffness and lowness. In PASM-equipped cars you're sampling check for a perceptible change in ride quality when switching in and out of it. A mechanical rear diff was available at under £900. Dynamic engine and gearbox mounts and Porsche Torque Vectoring were also on the options list.
You might wonder why the Spyder was quite a bit more expensive than the mechanically identical GTS 4.0. At least some of the answer to that question lies in its chassis, which was the same as the feted Cayman GT4 with ball joints a-plenty, GT3 subframes, and adjustability built into the toe, camber and anti-roll bar settings. Gearbox mounts were active, and rubber was Cup 2 or RaceMaxx 2 rather than the GTS's P Zeros. The Spyder's 295/30 rear tyres were quite a bit beefier than the GTS 4.0's 265/35s, and it had a 30mm lower ride height than the base Boxster compared to the GTS 4.0's 20mm drop. Any tyres on any recent Porsche should have the Porsche-approved 'N' rating on the sidewall.
Drivers who knew what they were about rated the Spyder drive above the GTS's, but it was a close-run thing. You were talking about degrees of excellence there. It was hard to be disappointed in either of them or feel that you were significantly missing out by not having a 911. The general Boxster blend of accuracy, grip, feel, composure and comfort was brilliant.
Spyder brakes were big, 380mm front and rear, with six and four-pot calipers respectively. Steel brakes should last at least 20,000 miles. Cars with lower mileages than that and whose paperwork shows the fitment of new brakes might have had their mileages electronically massaged. PCCB carbon ceramics were on the options list at £5,500.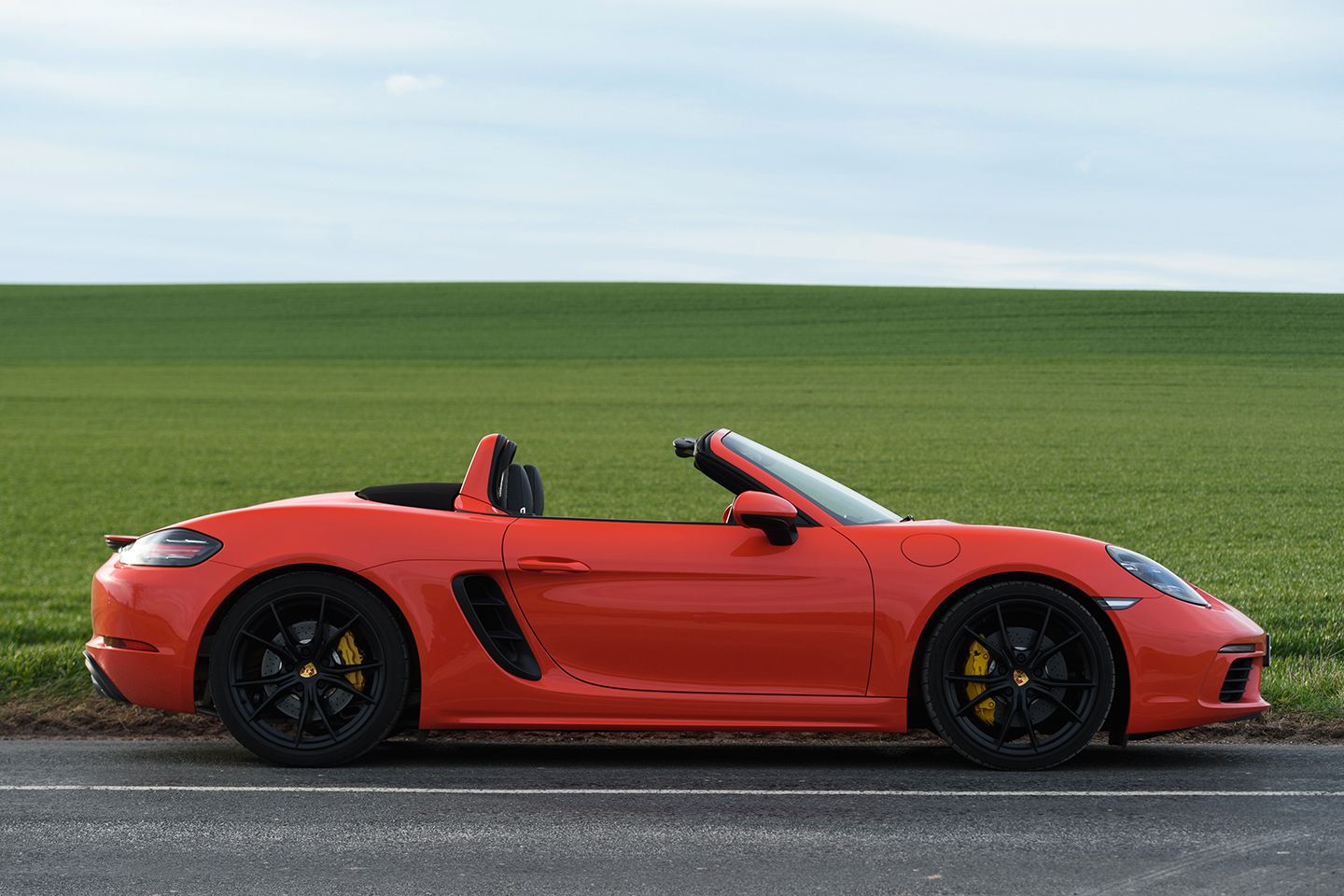 BODYWORK
Boxster bodies were a mix of aluminium and steel. Panel gaps should be uniform. Dealers sometimes touch up stone chips as part of the resale process so examine the front of the car closely to make sure they've done a good job.
The GTS had a shallow 'one-piece' front bumper/intake whereas the Spyder's was divided into three deeper sections with intakes/vents on either side and a separate GT-style 'lip' intake between the headlamps. At the back the GTS didn't have the Spyder's diffuser (which contributed to the Spyder's 50 per cent less lift than the standard Boxster). The vents ahead of the rear wheels had two strakes rather than just the one in the Spyder.
Where the GTS and any other Boxster had an advantage over the Spyder was in their ability to deploy their electric roofs on the move. In the Spyder it was a jump out and do it yourself job which included buttoning down the spinnaker arrangement (nautical term used without research) like you would in a Caterham. You had to take care lifting and lowering the rear boot panel too as it was quite wackery, or flimsy feeling if you insist on normal English.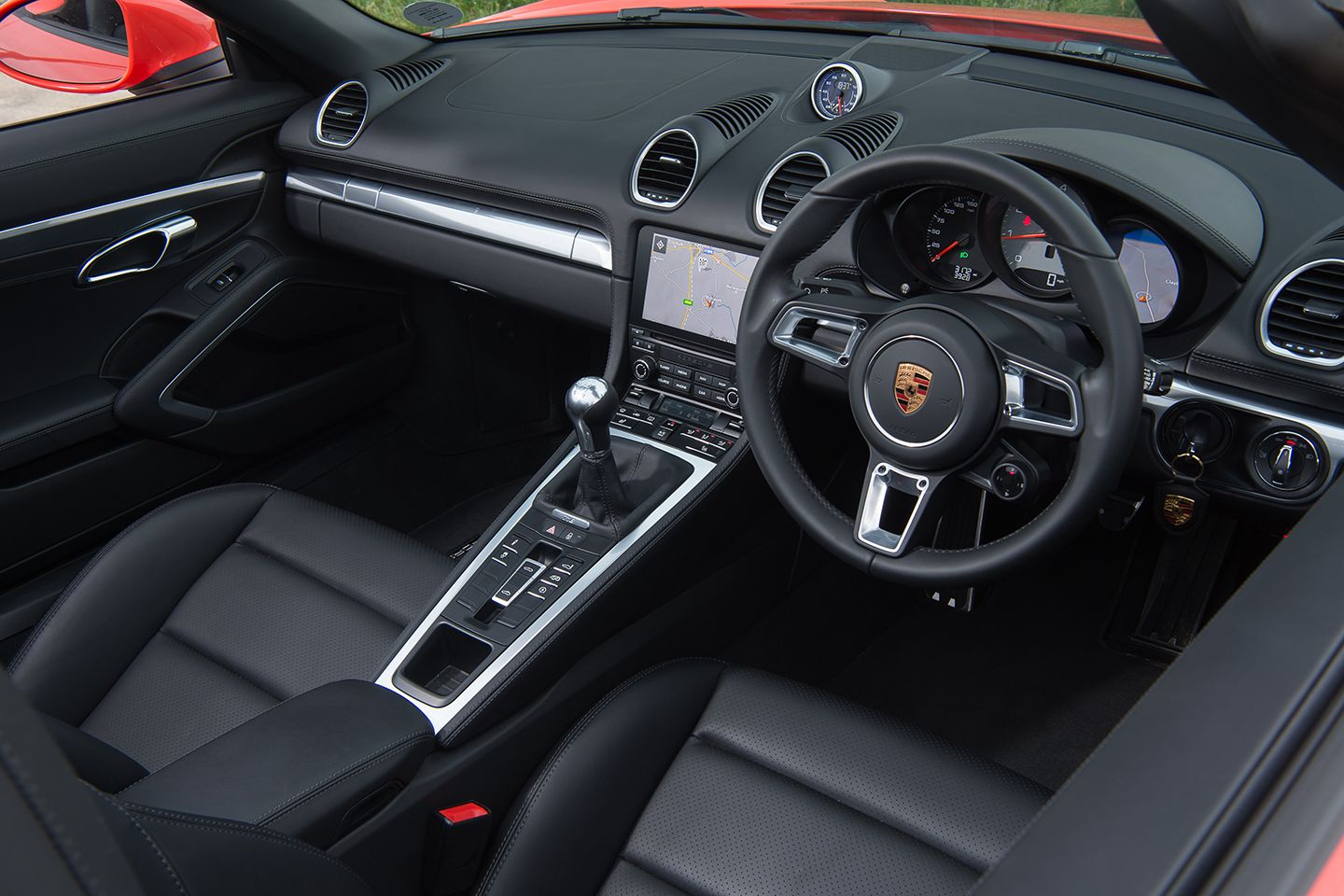 INTERIOR
Lovely driving position on the Boxster. Everything was clearly visible and easy to use. The new touchscreen worked well but you needed to spend extra to get stuff like sat-nav, digital radio and Apple CarPlay. As far as we recall Android Auto wasn't offered, initially at least. The fine 718 steering felt especially effective through its new, smaller diameter wheel, or better yet through the even smaller GT Sport wheel. Cabin storage opportunities were plentiful. It all added up to a highly practical and comfortable car for daily or long-distance use.
The Spyder had extended dash leather, an Alcantara-rimmed GT steering wheel and Sport Chrono as standard. Carbon-fibre backed seats were a £3,800 extra. They looked jolly nice, but some less well-padded occupants found them a touch hard. The standard seats were comfy and well positioned. Lots of things that you might think would be included on a car of this price, like a rear camera, were payable extras.
The standard Porsche Communication Management including Sound Package Plus gave you an audio system with a not-that-impressive looking 110-watt six-speaker spec, but it actually did an OK job. The 821-watt Burmester upgrade with 300-watt subwoofer was another matter, both in power and cost – over £2,600 – but there was a less expensive Bose option.
Tyre noise on bigger-wheeled Boxsters was ever-present but dropping the hood would mitigate that by mixing in a more pleasing kind of mechanical noise. If the cabin on a used 718 smells a bit weird or musty, there will be water getting in somewhere.

PH VERDICT
A PH poster said recently that Porsche's greatest trick was getting people to think they were a sports car company that made SUVs, whereas in fact they were actually an SUV company that made sports cars. Sales figures from 2021 showed that the sporting models – 911, Cayman and 718 Boxster – together making up only a fifth of all sales.
The 718 is the smallest-volume Porsche, accounting for only one in every fifteen Porsches built. The introductory four-cylinder cars were greeted with a lack of enthusiasm that was bordering on glum, but if you took emotion out of it you would still have difficulty finding a more rounded offering in the sports convertible market today, seven years after their introduction. Most would say that the Boxster pot sweetened as you moved up the range, but if you're not that bothered about keeping up with the Jones's, or overtaking them, a base 718 for under £30k sounds like good value to us. While acknowledging its emotional shortcomings, one respected UK mag nonetheless rated it the best in its field, ahead of cars like the Elise, Alfa 4C Spider and Audi TTS.
There appears to be a degree of overstocking happening in Official Porsche Centres at the moment, with new Cayennes, Panameras, Taycans and Macans attainable from OPCs at list price with little or no delay. However, that's still not the case for 911s or Boxsters unless you're prepared to take a cancelled order that's unlikely to be in the spec or colour you want. We've heard that there's still a year's wait for a personally specced 718, so used is the only way to go if you want to get an instant hit of Boxster goodness.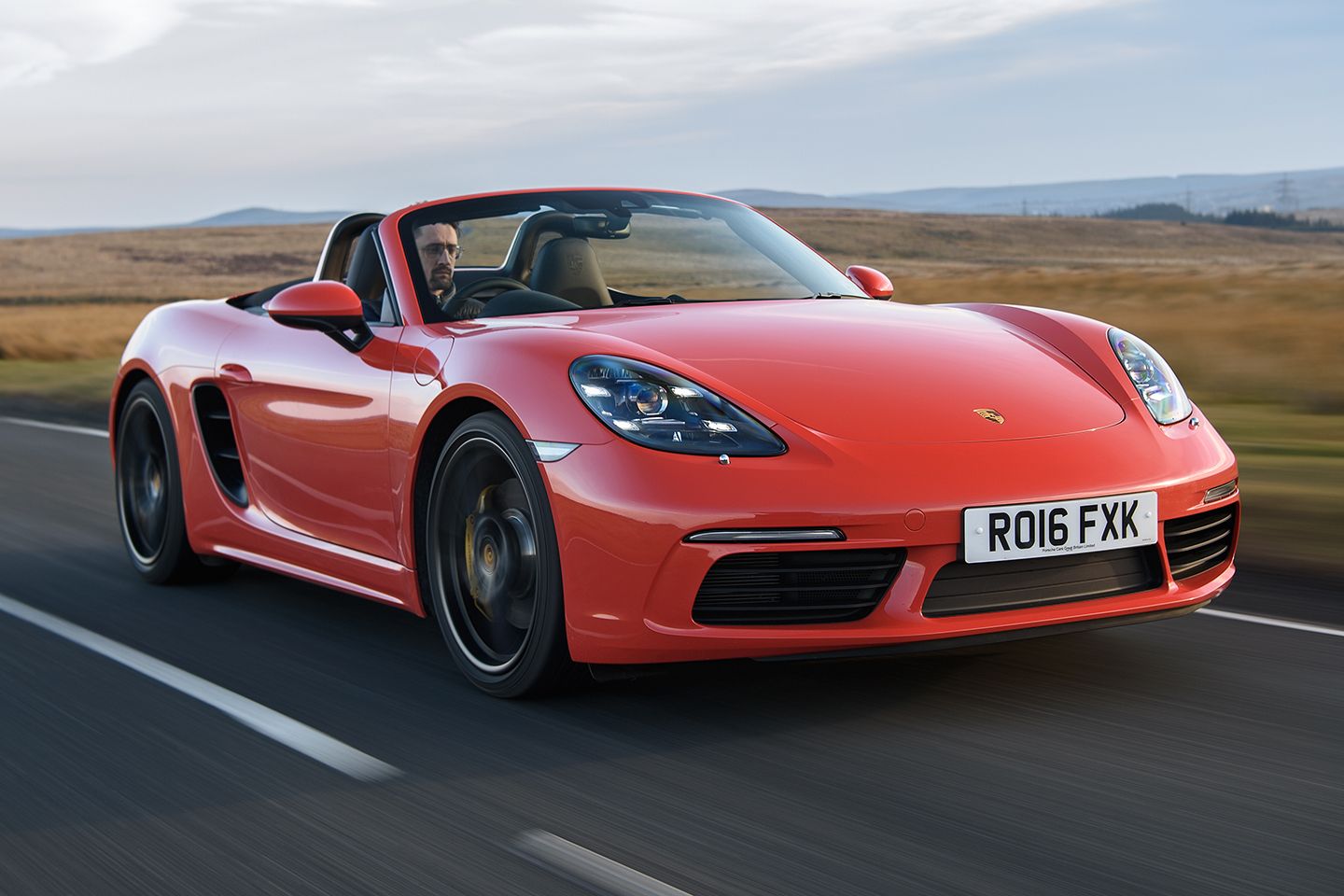 Luckily there's no shortage of used 718s of all flavours to browse. Of the 112 Boxster 718s for sale on PH Classifieds in March 2023, sixty (or over half) were 2.0s, including the cheapest 718 on PH Classifieds at that time, this 68,000-mile PDK with Bose sound at under £30k. There were 37 2.5s on PH, the cheapest of which was this 44,000-mile manual at £34,495.
The 4.0 Boxster selection is always going to be smaller because they're more recent and they were more expensive to start off with, but there were still around ten 4.0s to choose from on PH, most of them 420hp Spyders beginning at £85k, like this one. When we first looked there were two 400hp GTSs coming in at just under £81k but a couple of days later they had disappeared and the only real one we could find was this '22 car with delivery miles, carbon brakes and Burmester sound at £94,500. Here's one of those 25 Years 4.0 cars we mentioned in the overview. With just 640 miles on the dial it was priced at £80,980, which made it the cheapest 4.0 on PH. Unusual, considering it was a limited edition. Yes, it did have the lower powered (non-Spyder) 4.0 engine, but maybe the non-stratospheric pricing in this case was down to the gold emblingment not being to everyone's taste.
There were no Boxster Ts for sale on PH Classifieds as we went to press, which was a shame but also logical as this model was highly regarded for its driver involvement. We did find three on sale elsewhere in the UK, two of them 2019 models and the other 2020, all of them coincidentally 11,000-milers, at prices ranging from £45k to just over £50k. This compares to its new price of £55k in 2019 and its list price in March 2023 of £57,200.
---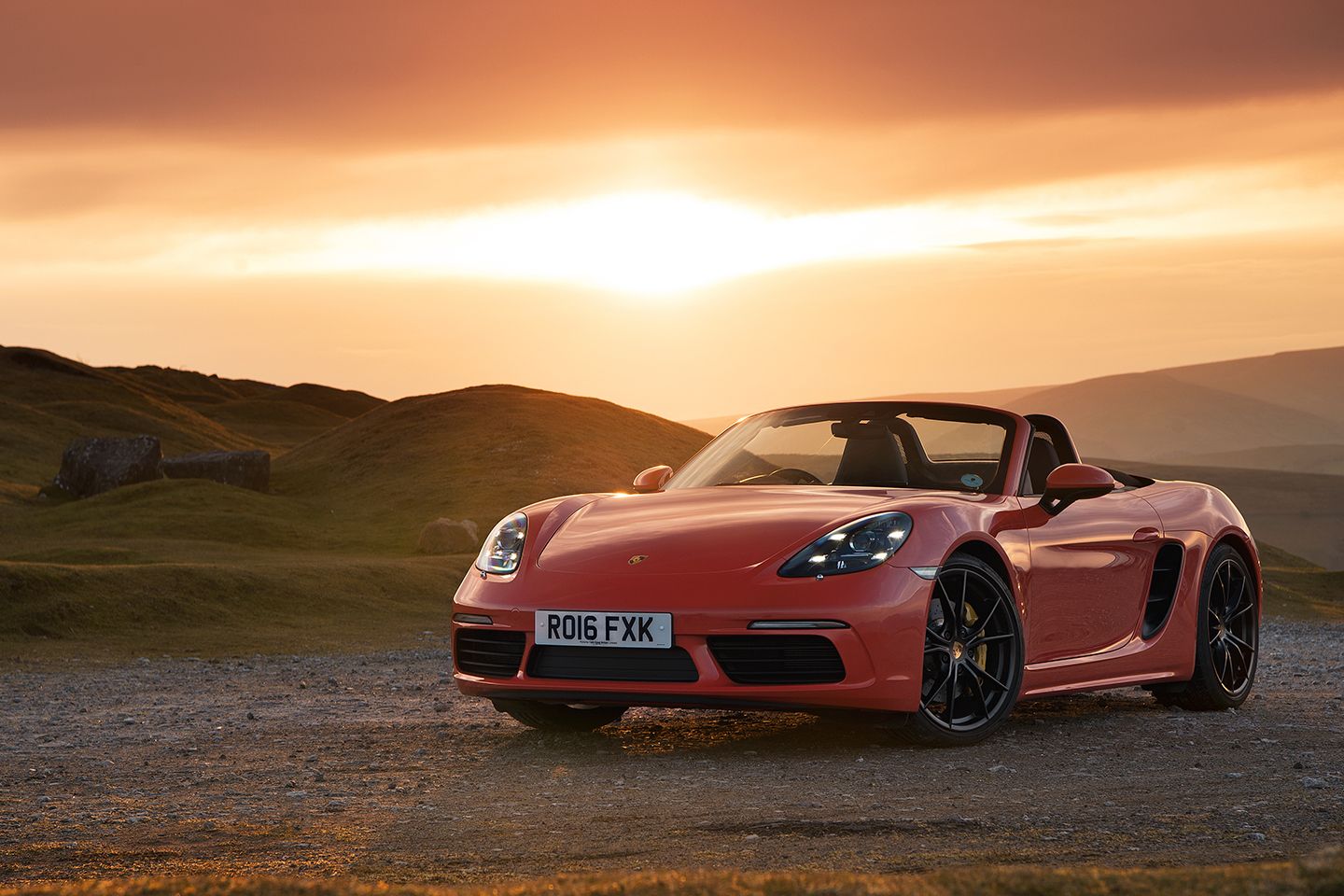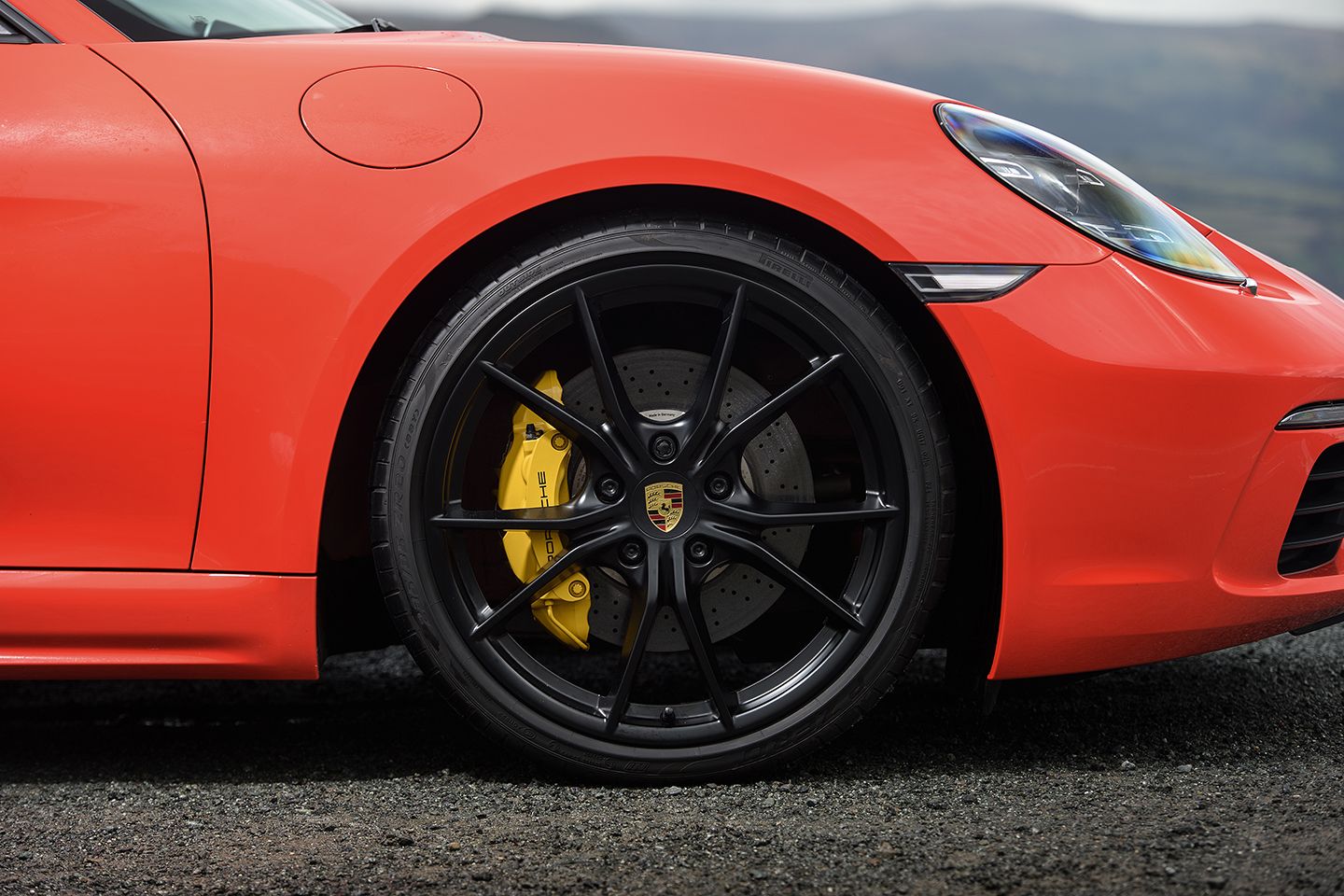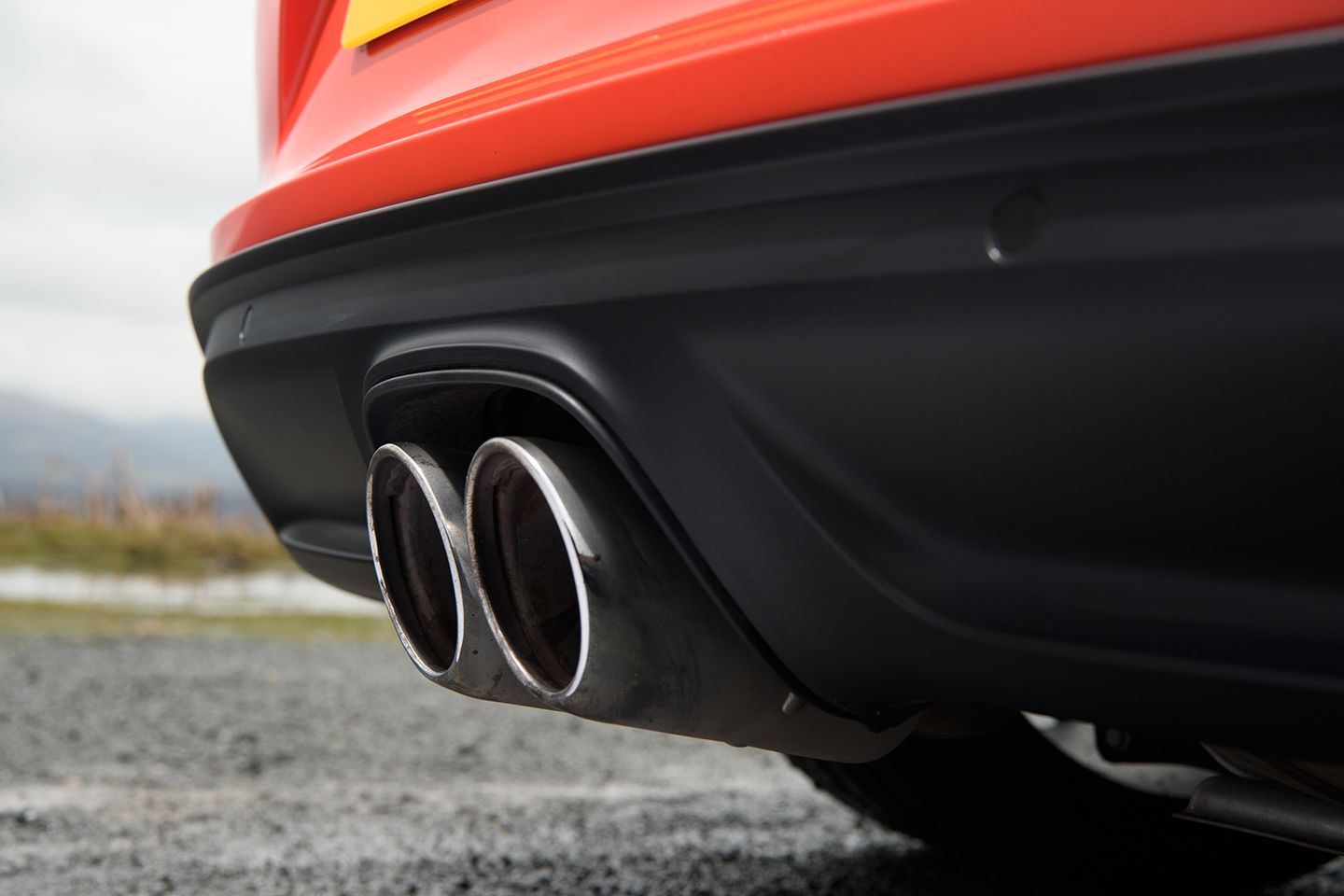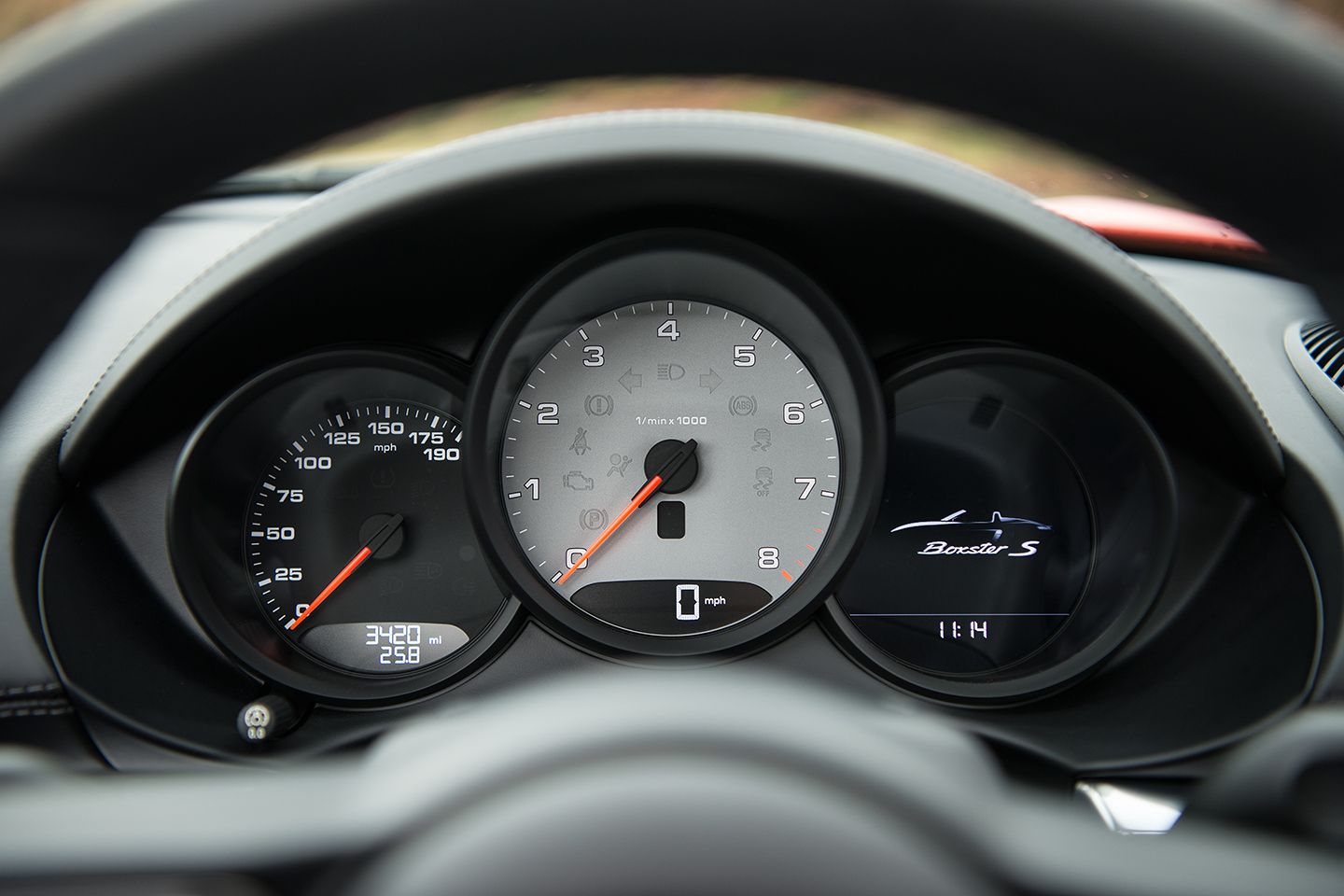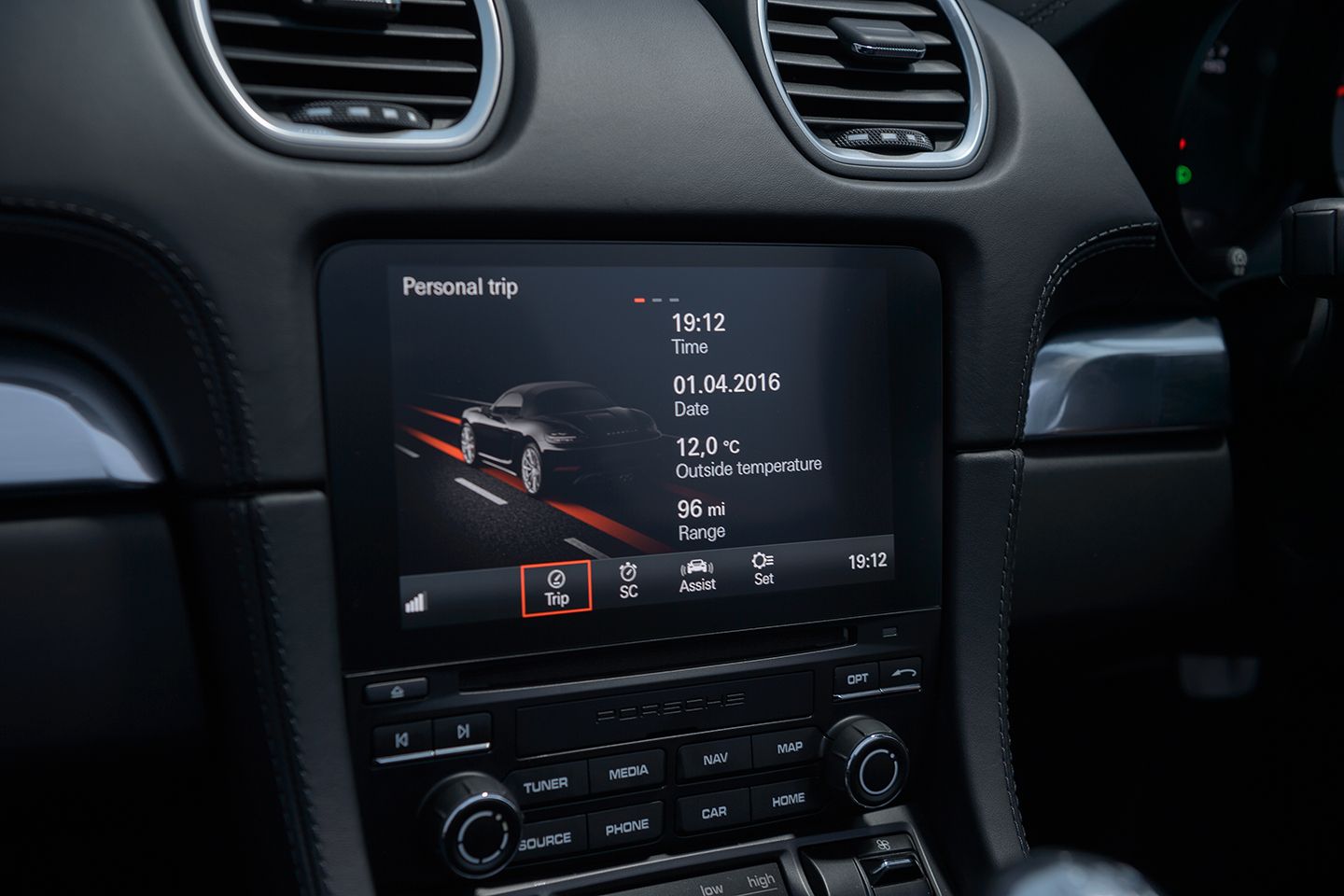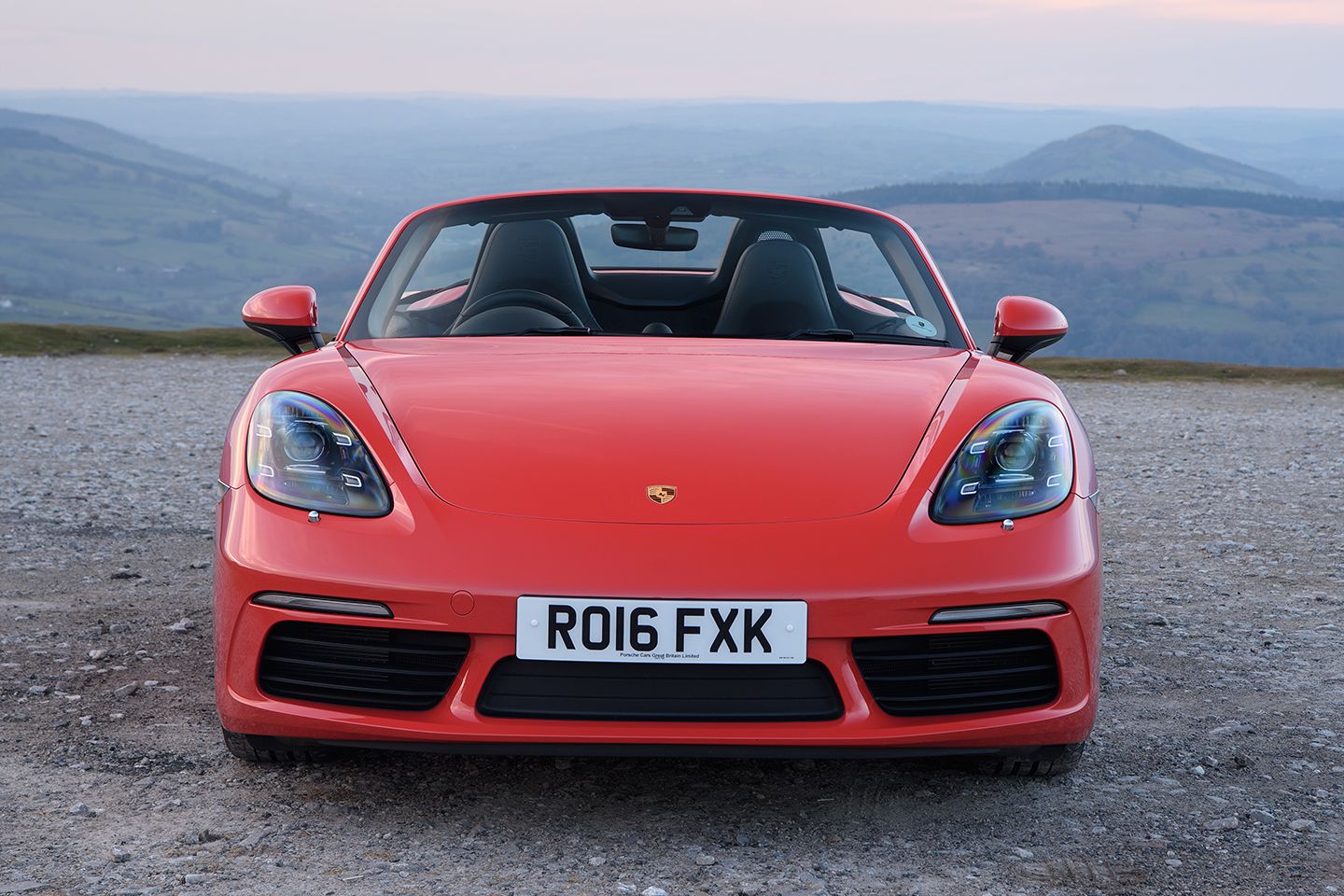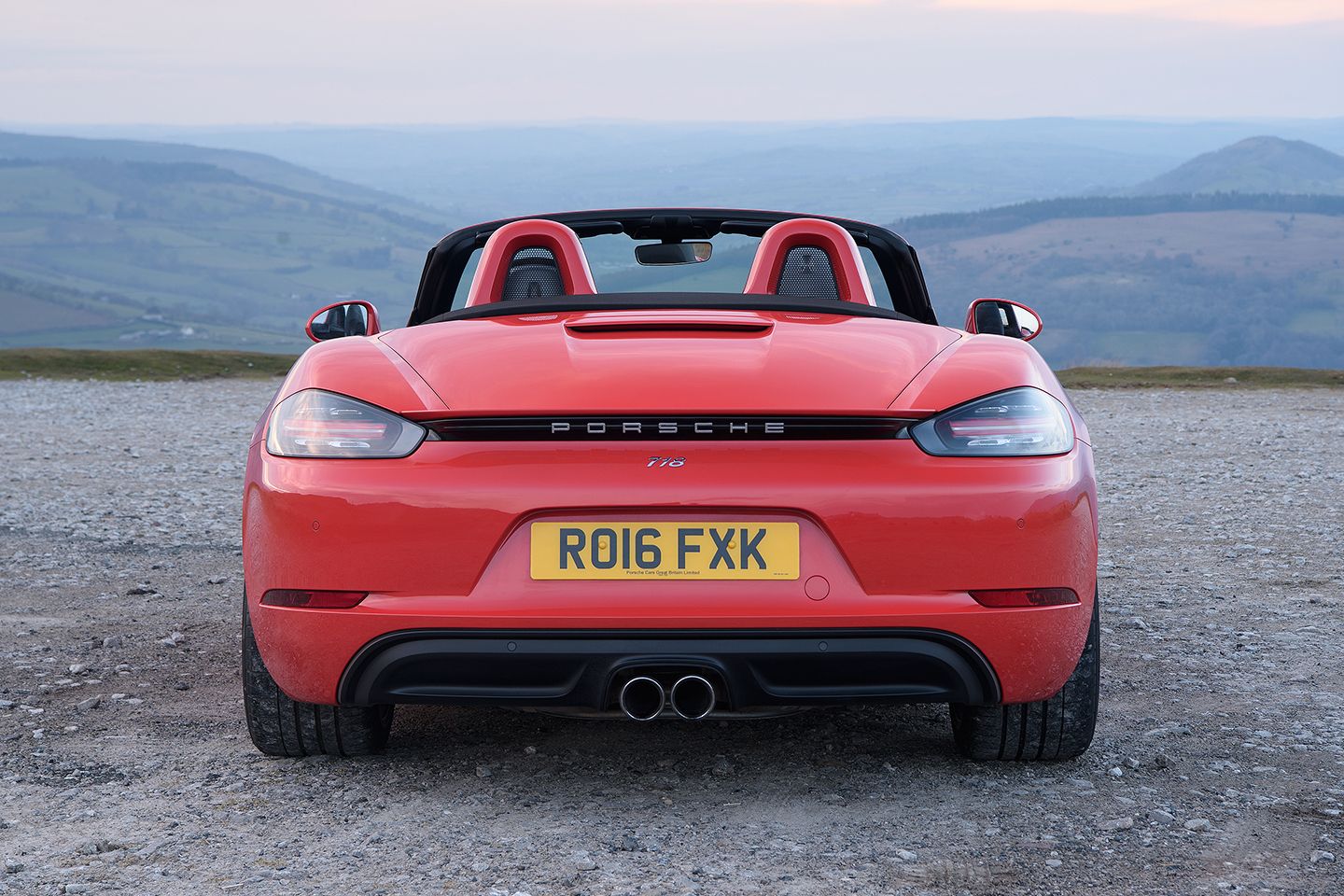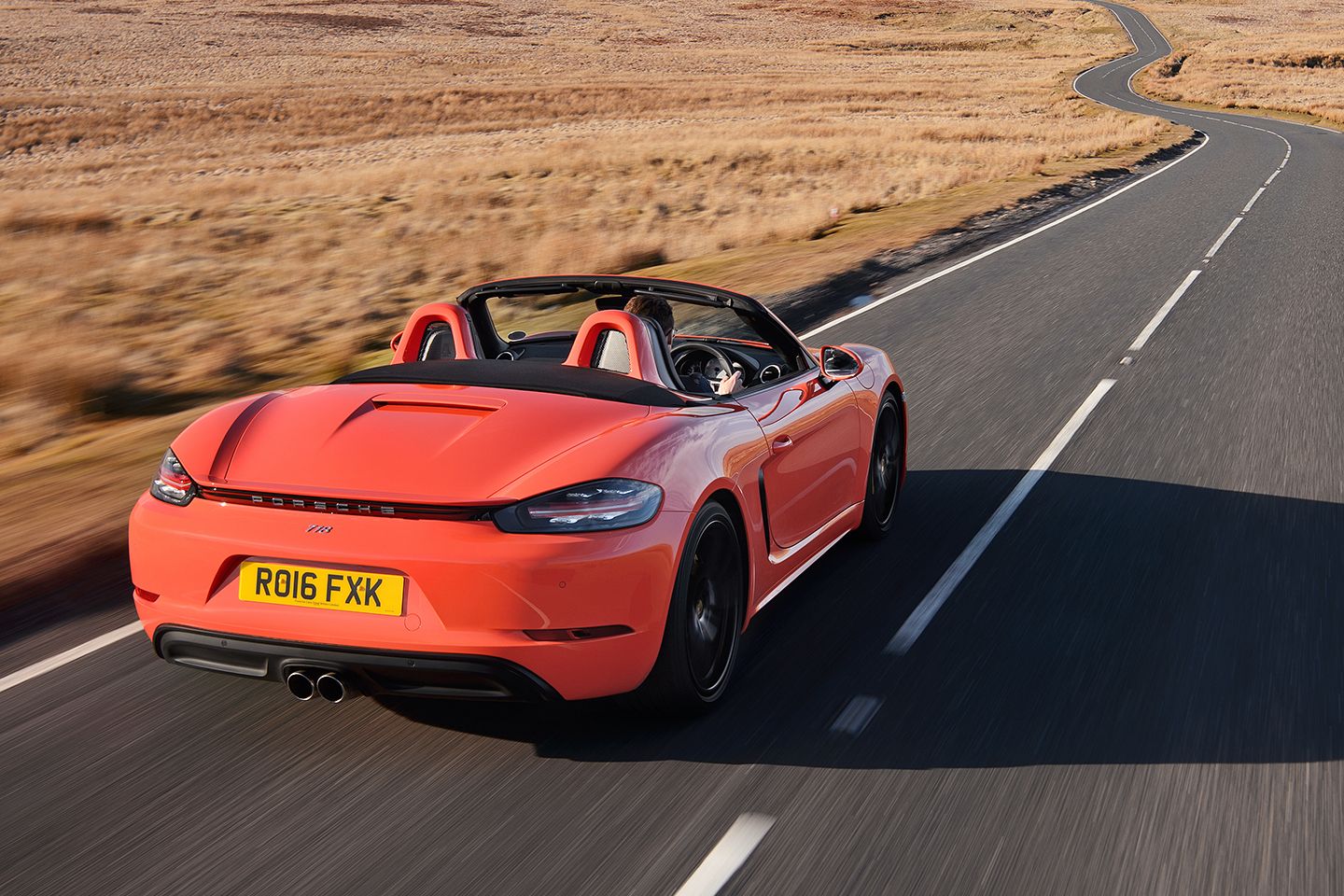 Gassing Station | General Gassing | Top of Page | What's New | My Stuff