What's wrong with this McLaren badge?
RBT0 said:
Well, a bit of entertainment for you.
Who can tell me what's underneath this badge and why?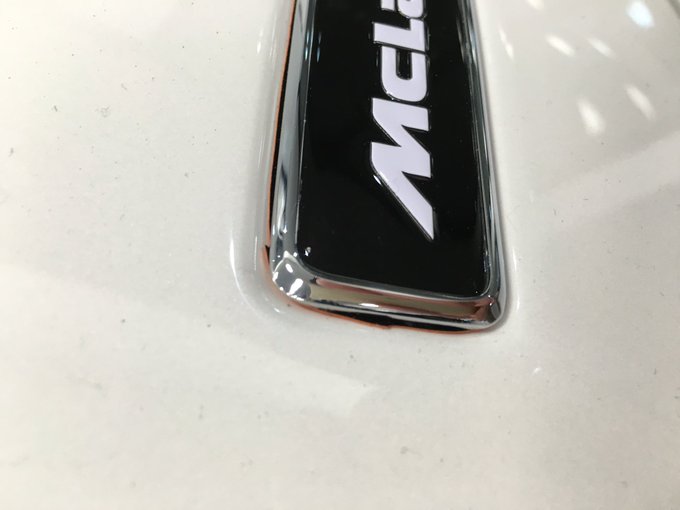 https://pbs.twimg.com/media/Dp9neVVW4AAivmq?format...
Happy New Year all!
Well, at the end didn't bought the car, and it appears it has disappeared from websites.
It was a white track pack 570S.
History (horror):
Car sat for 1 year at an official dealer before being moved, later last year, to an other official dealer.
Car was originally wrapped with a mclaren livery.
Car had its original corsas and 10 spoke forged lightweight wheels swapped for std pirellis and 10 spoke black wheels
Second official dealer was trying to sell the car telling it was a 2018 brand new from factory car.
Lots of marks and scratches inside, likely due to being sat for one year at the first dealer.
Li On battery flat at my first visit to the (second) dealer.
Once I spotted the hidden wrap under the badge, all the lies started to unfolds....
...Courtesy of an official McLaren dealer.
Scary insn't it? 🙏🏻
Gassing Station | McLaren | Top of Page | What's New | My Stuff