I was surprised to see this a few hours ago as I didn't think it had been launched.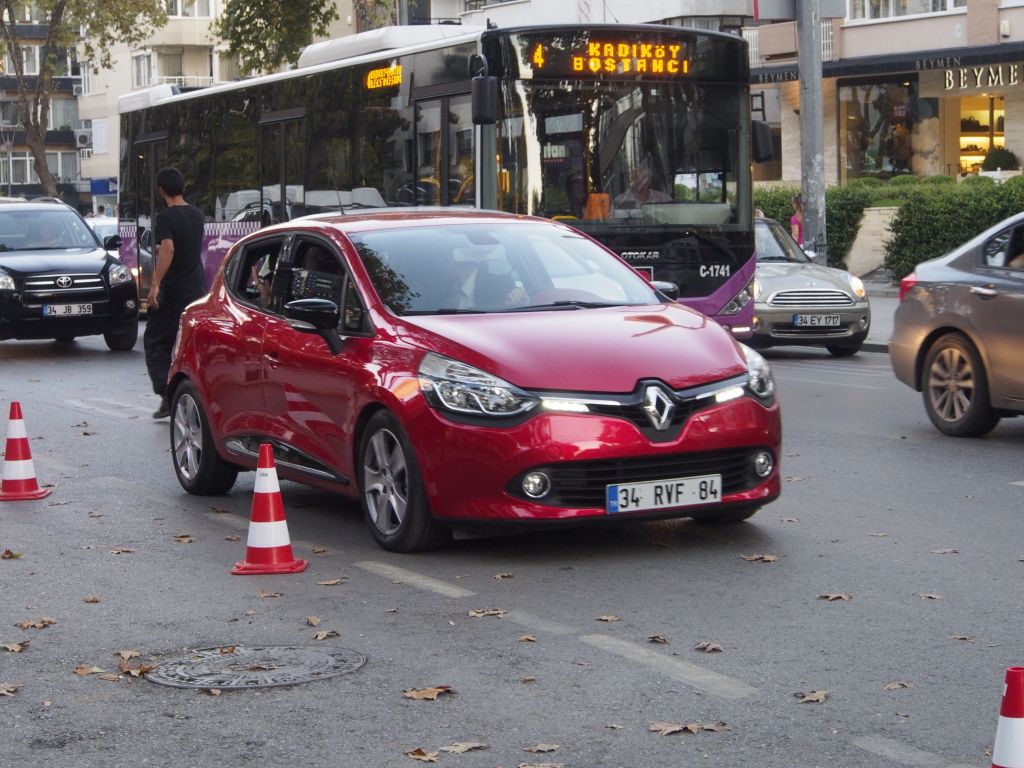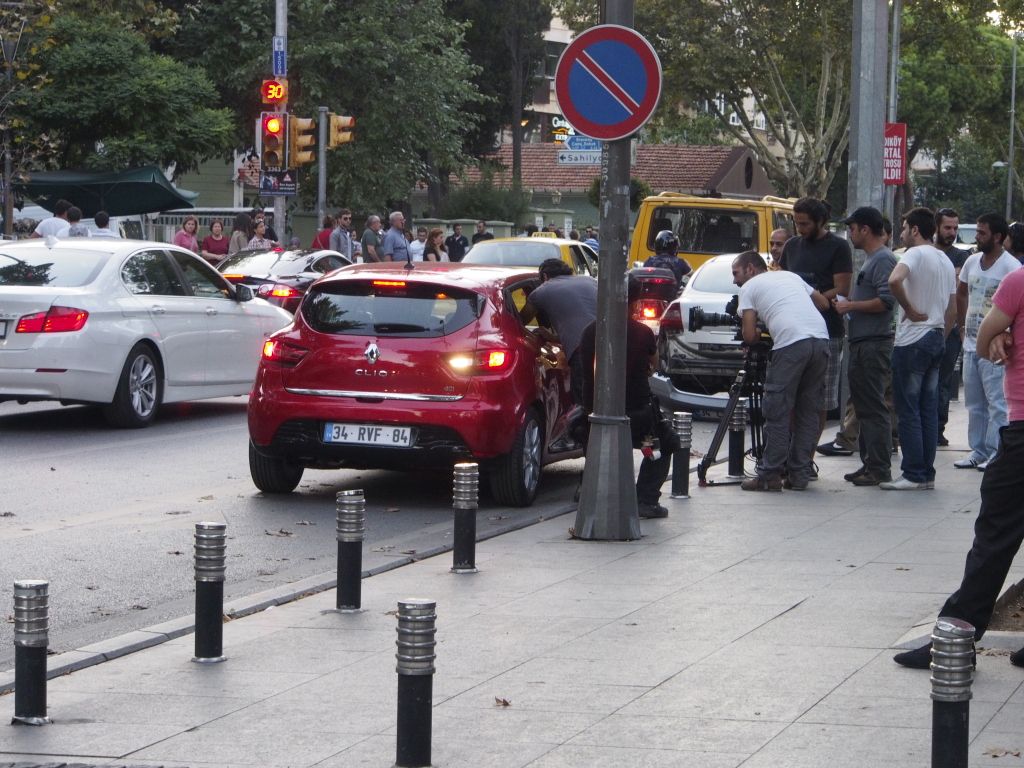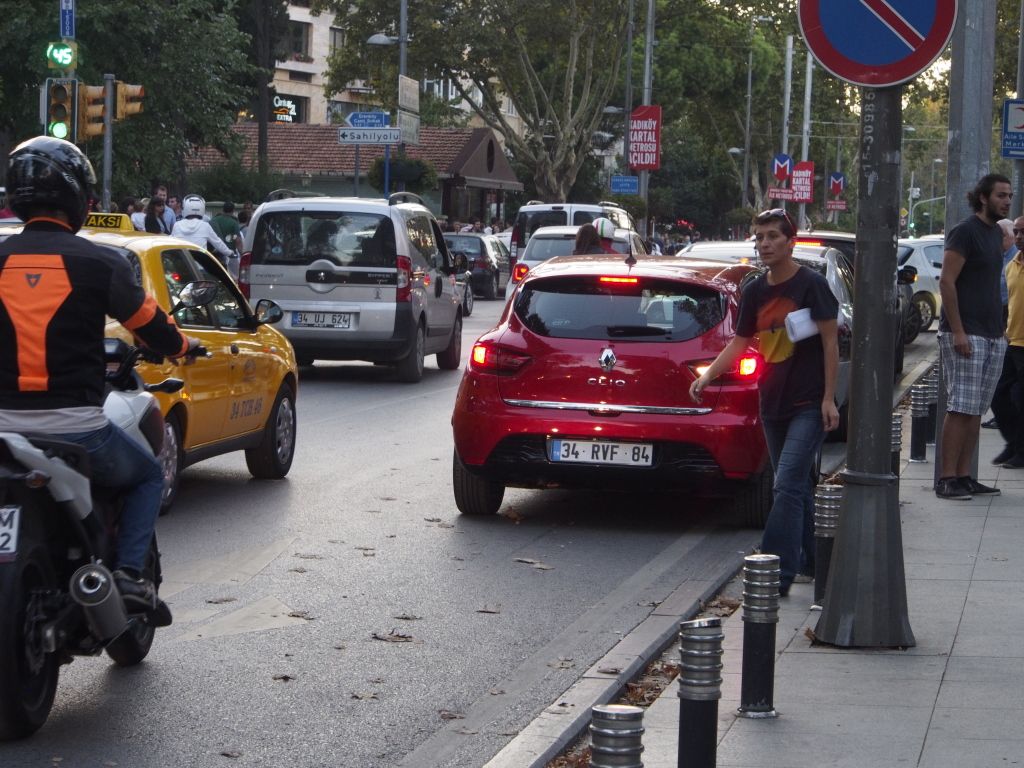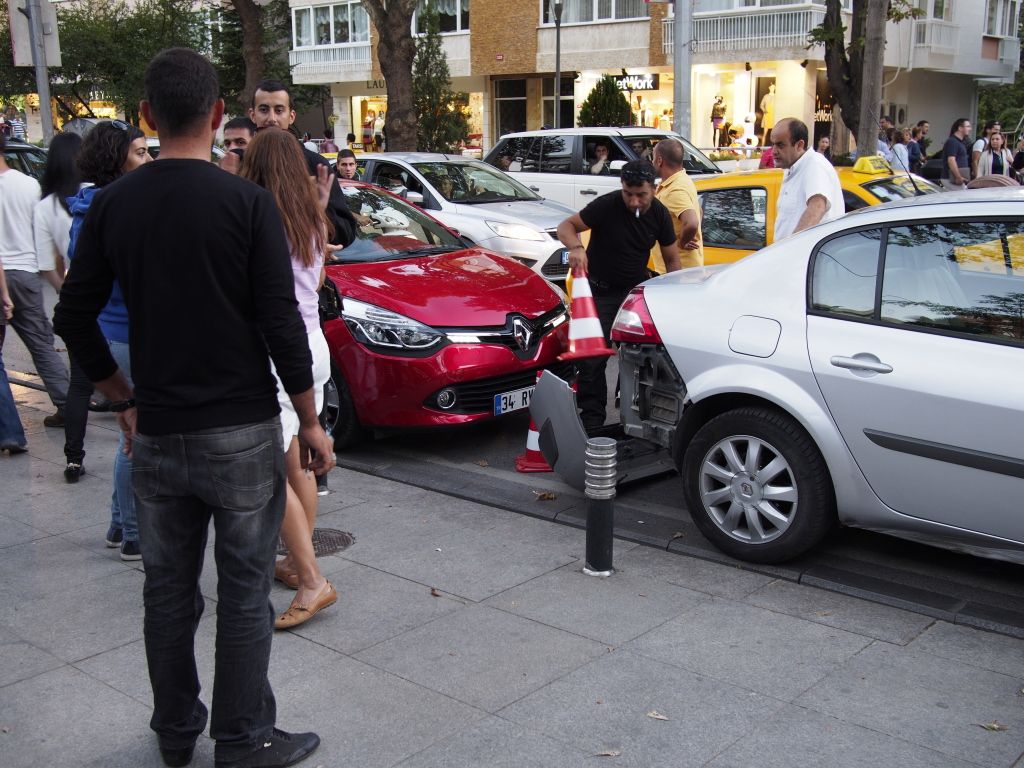 I started taking some photos when I was quickly approached and told to stop. I politely declined. I then realised there was a camera crew with the car and much to the annoyance of local motorists, there was lots of repositioning with traffic was being held up quite a bit.
I then noticed an older Megane in front with the rear bumper hanging off and another newer Megane in front of that one which was supporting them somehow.
Anyway, the Clio attracted quite a crowd and I thought it looked very well.
The guy with the cigarette moving cones and the guy holing the crowd back in the last photo were really not happy with me taking a few snaps.

Good spot! I saw a pre-launch Laguna Coupe in New York, early 2009, but was way too slow with the camera - that was filming the marketing teaser for the website. Couldn't see myself in the footage, though. Clio RS 200 debuted at Paris Motor Show this week - that looks like a more mainstream model.

Gassing Station | Motoring News | Top of Page | What's New | My Stuff