Help with EPS or AI format?
Hi guys,

Is anyone familiar with EPS or AI format?

I need artwork for a logo design in this format to get it embroidered, according to my supplier. They don't have the facility to do it, so I'm hoping someone here could help me out. Essentially its an image with some text below.

Hope someone can help.

Thanks,

Ricky


If it's to be embroidered they will probably want the file as a vector, which is the format it would be in if it was created in Illustrator. You couldn't just drop a bitmap (jpeg, photoshop file etc.) into illustrator and save it as an AI to create a vector. The logo would probably have to be redrawn. A bitmap is a series of dots that will only work at a given size, whereas a vector is a mathematical calculation that is infinitely scalable. What format is the logo in just now?

Nah when you scale a jpeg up is goes all blocky and weird, when you scale an AI up it stays perfect. T shirt *printing* can be done from a jpeg, the quality will be down to the quality of the image you supply, but I guess their embroidery machine software doesn't take them.
I paid someone £50 last year to take a jpeg of an old scanned picture and give me back a clean AI file for laser cutting. It can be quite time consuming to get it perfect, at least it would be for me

Junior Bianno said:
If you want to PM me, I'll get one of the designers to have a look at it and let you know what's needed.
It's literally this logo: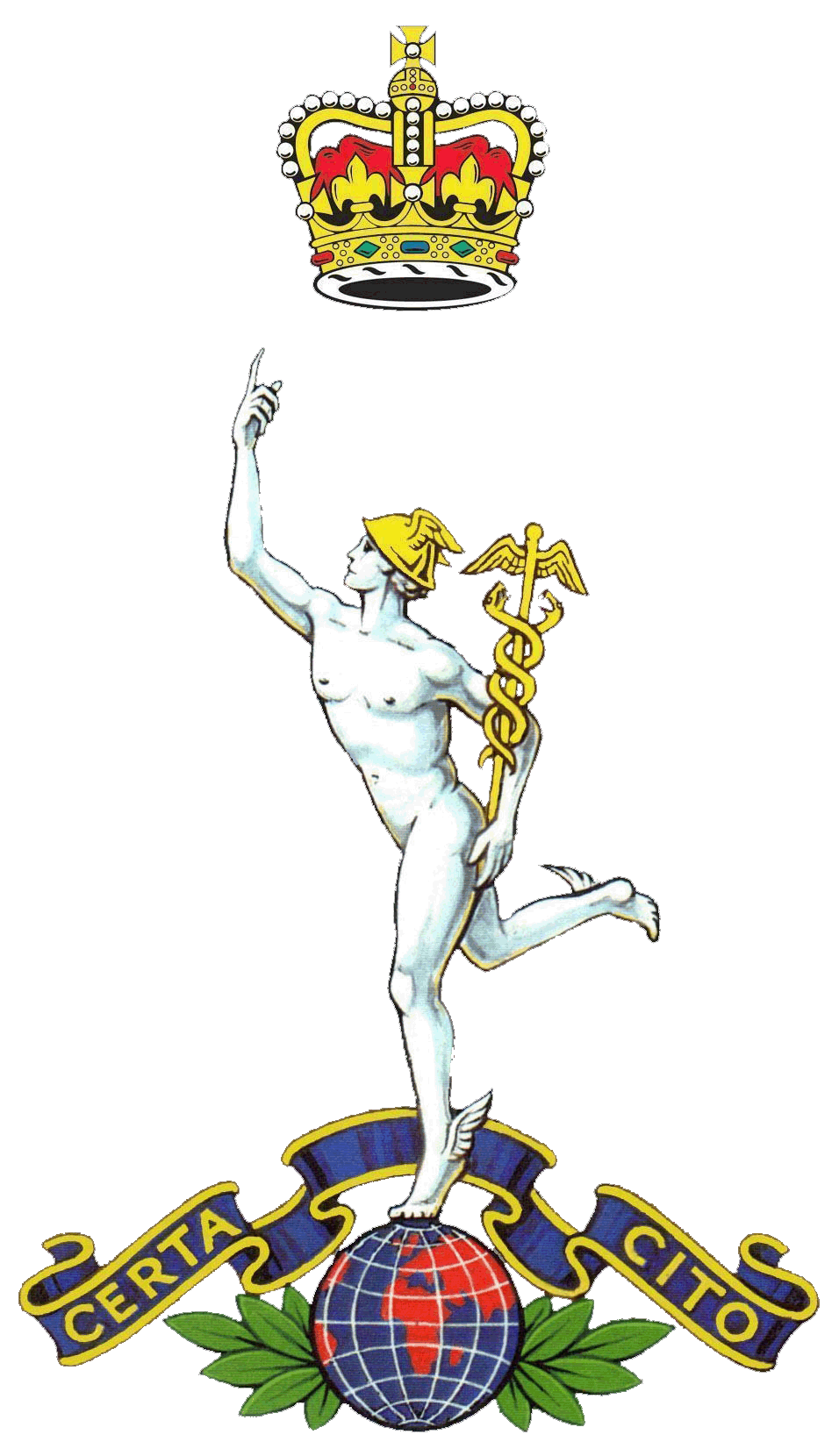 With text underneath in white:
191 (UXBRIDGE) DET. ACF
ROYAL CORPS OF SIGNALS
MIDDLESEX YEOMANRY
LAFONE TROOP
Logo needs editing to be about 100mm high.
Thanks.
Ricky

Couldn't really be much worse! (from a vector conversion point of view I mean)
Probably best to try one of the offshore vector from bitmap companies. Google it and you'll get loads. It's a labour intensive jobs so getting it done where labour is cheap makes sense.
Here's one (i'm in no way recommending this company - just found them by searching)
http://www.vectorimage.in/
Gassing Station | Computers, Gadgets & Stuff | Top of Page | What's New | My Stuff