If you've built this kit, or looked at it, you'll probably know it's not a great kit. It doesn't even have inner wheel arches or a proper interior tub. Or suspension, brakes and other things cars usually have. I suspect it's one of Fujimi's oldest kits that you can still buy. At least it's cheap, it was around £7.
However, I took it as an opportunity to see just how good I could try and make it, and so this one is certainly not OOB.
Parts changed: Axles, wheels, steering wheel, door mirrors, rear view mirror, number plates, number plate decals
Parts added: Brakes, rear seatbelts, buckles + retainers. Front seatbelt retainers, side windows
Paint is Tamiya Champagne gold with Tamyia TS-13 clear coat, applied by the method suggest by M1CRO, which works very
well. This is my shiniest model, just the weather is too dull in October to see it in the photographs. Interior is cream flocking
from Hiroboy. Wheels are Modulo. Time to build on and off, about 2 months. Time from buying kit to beginning kit: 2 years, 8 months.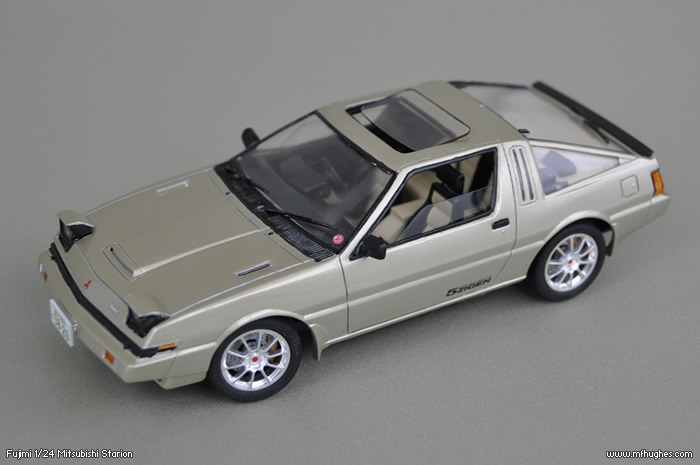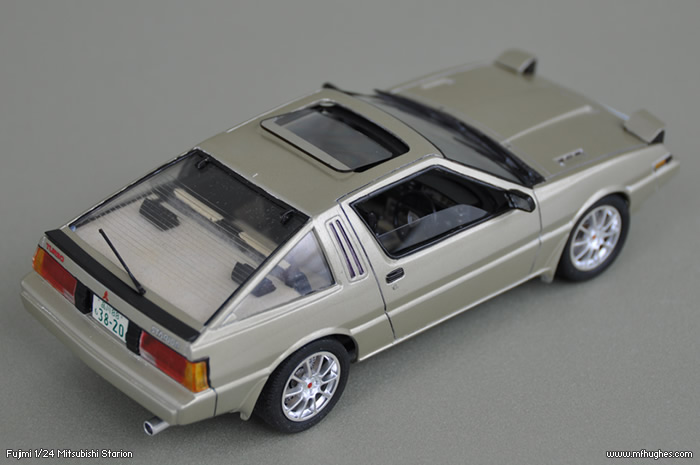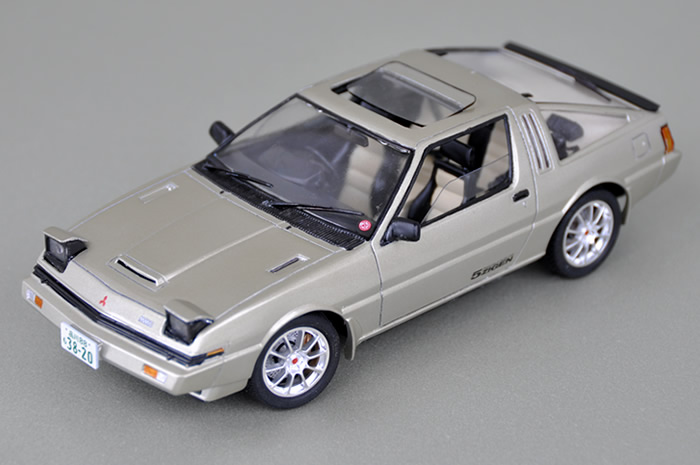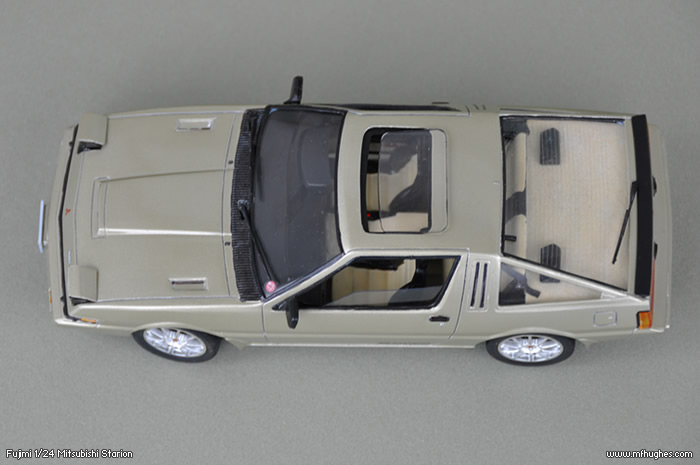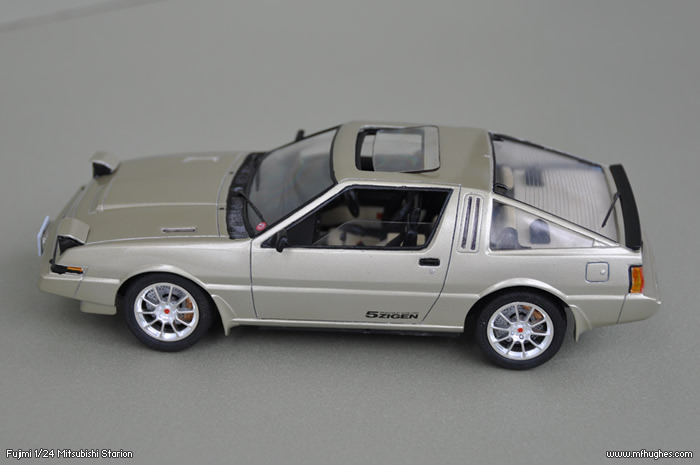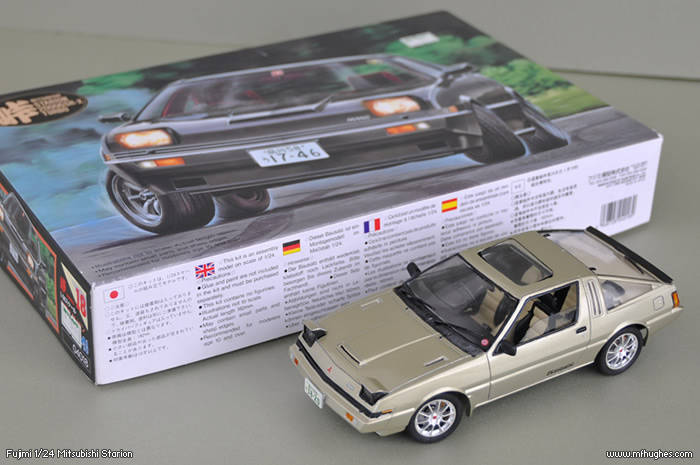 Gassing Station | Scale Models | Top of Page | What's New | My Stuff