RE: Only RHD Bugatti EB110 SS Prototype for sale
Tuesday 14th March
Only RHD Bugatti EB110 SS Prototype for sale
More powerful than the SS and the only one ever made as a right-hooker, this might be the EB110 holy grail...
---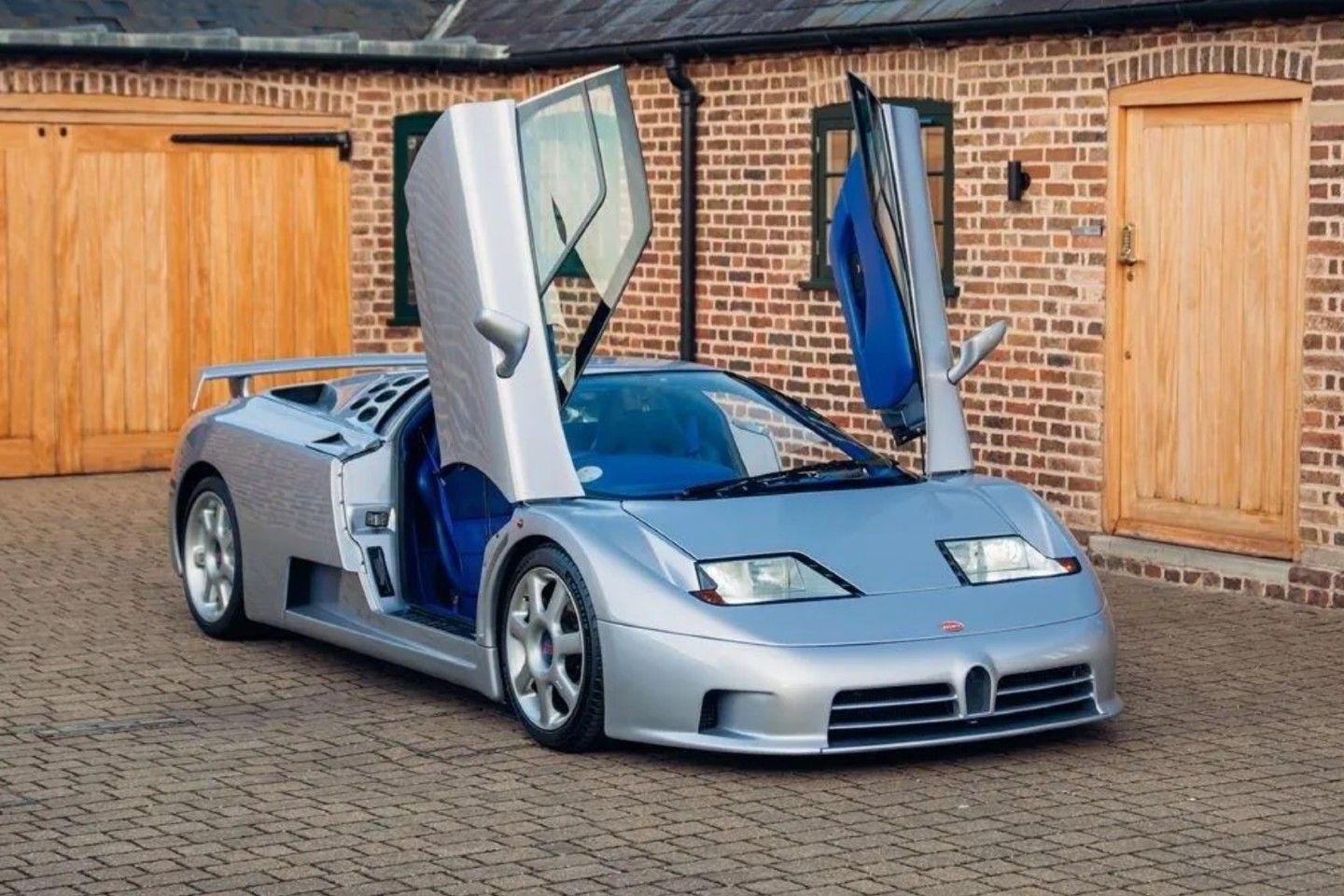 It's hard to fathom that for the best part of four decades, the Bugatti name lay dormant. Several attempts were made to revive the iconic French marque following the collapse of its motorcar business in 1952, including Roland Bugatti's mid-engine Type 251 prototype that ran for 18 laps of the 1956 French Grand Prix before breaking down. But it wasn't until ambitious Italian entrepreneur Romano Artioli bought the rights to the Bugatti name in the late 1980s that we saw a true revival of the carmaker. And boy, did it come back with a bang.
Not only did the EB110's brutal styling, designed by Marcello Gandini and Giampalo Bendini, set it apart from the more purposeful looks of the Ferrari F40 and the sleeker lines of the Porsche 959, but it had the performance to back it up. Sat in the middle was a dinky 3.5-litre V12 with four turbochargers strapped to it, sending 560hp to all four wheels in standard GT form for a top speed of 217hp. The Super Sport followed just six months later, with power cranked up to 612hp and 150kg of weight saving. This raised the EB110's top speed to a blistering 221mph and, with it, a new production speed record.
Noticing that speed sells, Artioli devised a plan to build right-hand drive EB110s in a bid to ramp up sales in the UK and other markets that drive on the correct side of the road. Unfortunately, the company went bust in the mid-1990s, which many suspect was brought about by Artioli's takeover of Lotus (resulting in officially the best sports car of the last 25 years), meaning the right-hooker EB110 never made it to series production. However, one did fall through the net, as Bugatti put together a right-hand drive prototype for the 1994 Geneva Motor Show. This is that very car, which is currently up for sale at DK Engineering.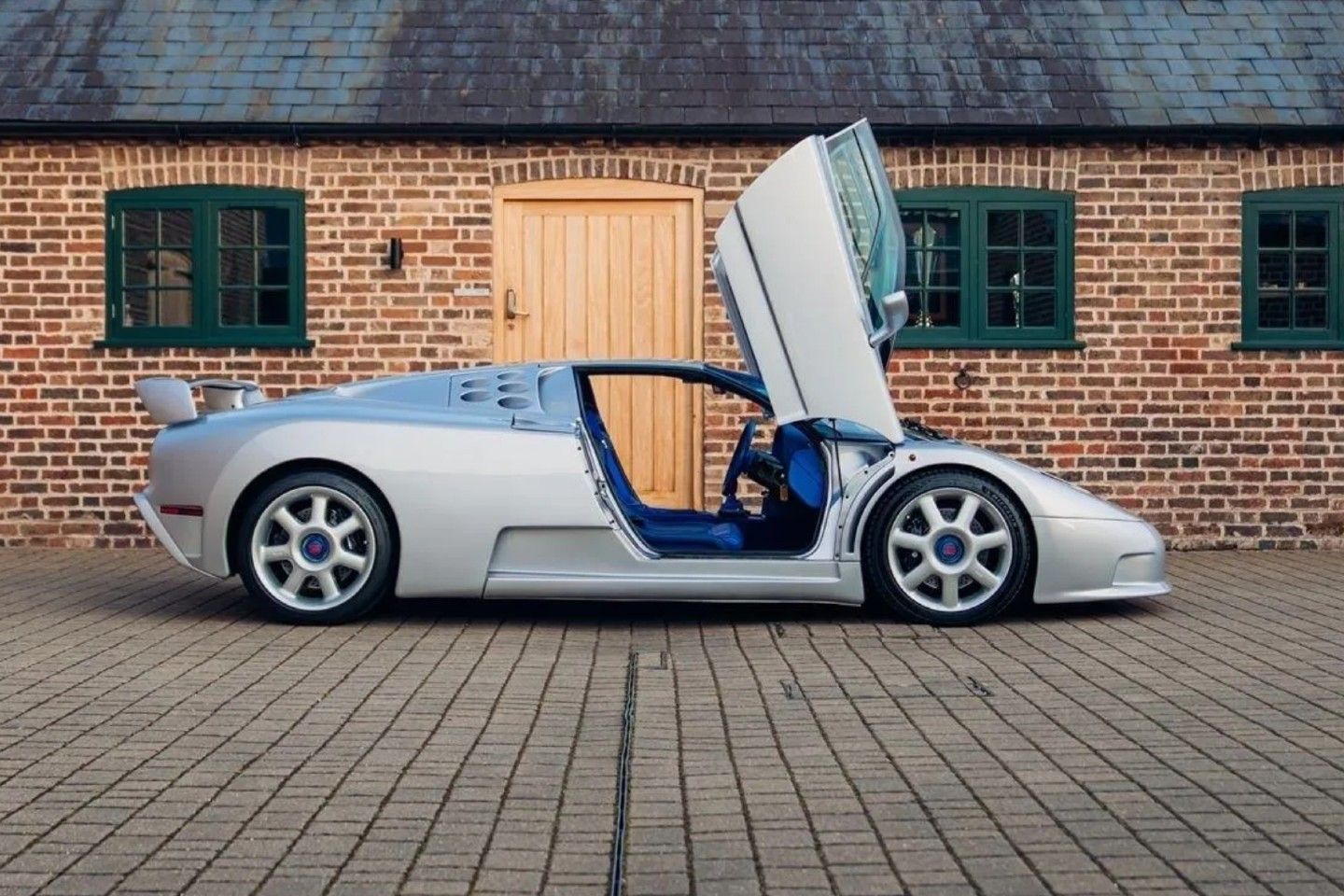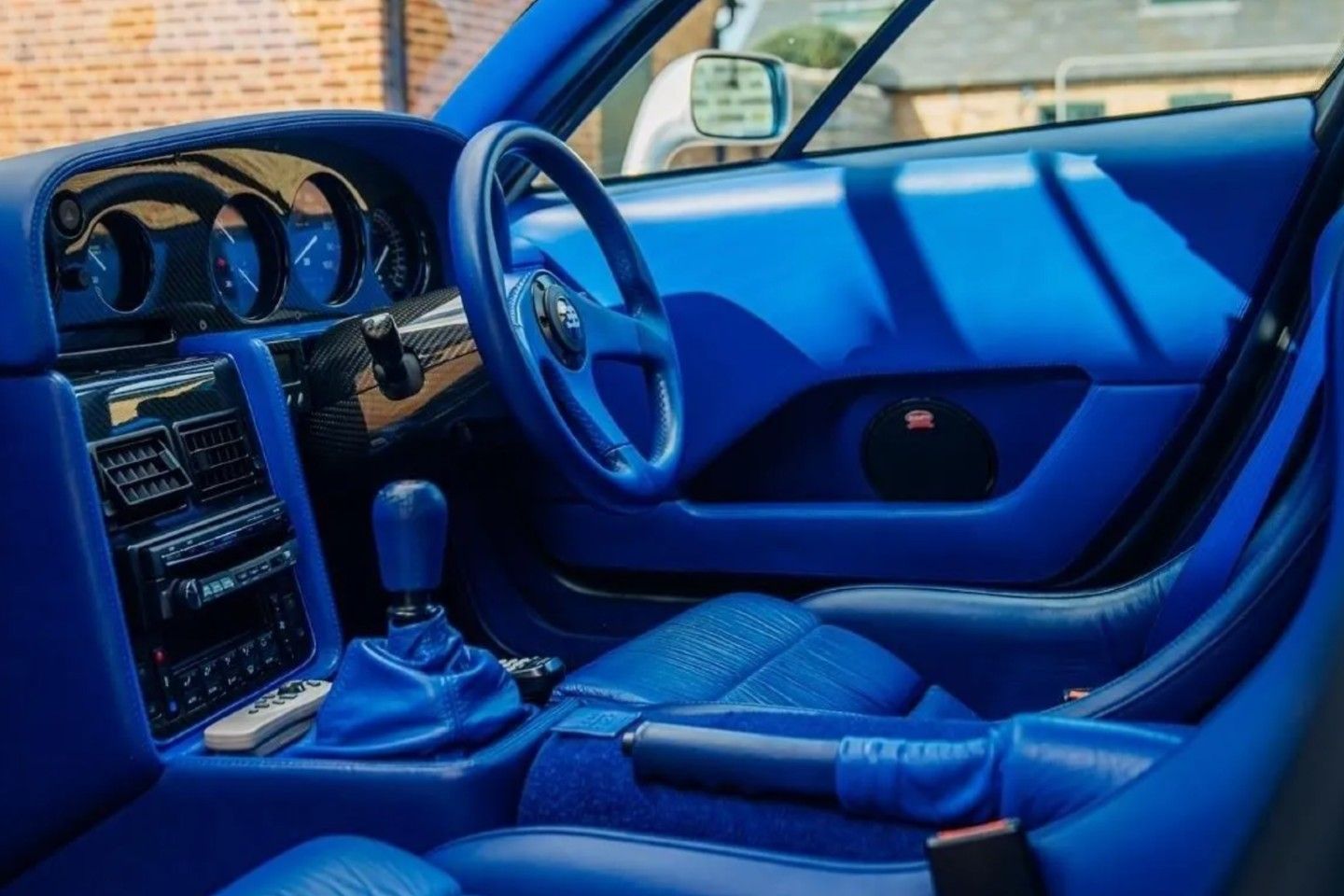 A true one-of-one example, the RHD EB110 prototype is essentially a mishmash of elements from the GT and SS. It was originally shown with Super Sport bodywork, bar the GT-derived front wings, with SS Recaro bucket seats trimmed in dark blue leather. Clearly, it's undergone some major work since then, with Bugatti replacing the front wings with SS parts for extra brake cooling, while the interior has been refitted with a more vibrant shade of blue. It also comes with several features that are "non-standard elements from the normal production" cars, but DK doesn't mention what they are. Something it'll surely tell you if you ring up to find out what's hiding behind the POA.
Since its first appearance at the Geneva Motor Show, the car underwent a thorough testing programme (it's a prototype, after all) before it landed in the hands of ex-Bugatti chairman Jean-Marc Borel. It was then sold to Dauer in 2001, where it was kitted out with a new rear spoiler that not only boosted downforce but also came with a rear-view camera. How practical! The big change, though, comes under the engine cover. The SS-spec V12 was treated to new pistons and turbos, bringing power up from 612hp to 645hp. The springs and dampers were also given a refresh, as were the brakes, so it ought to feel as though it's just come from the factory, despite living life as Bugatti's workhorse.
That being said, it has only covered 8,529 miles. Can't exactly blame the previous owners for not taking a one-of-one supercar on grand tours around Europe, although it's one of the few cars of this era where piling on the miles is unlikely to have much impact on its resale value. Whatever that may be. Unquestionably, it's a slice of Bugatti history that has somehow escaped the confines of a museum. And if you're in the position to buy it, make sure you bring it along to a Sunday Service once in a while, yeah?
---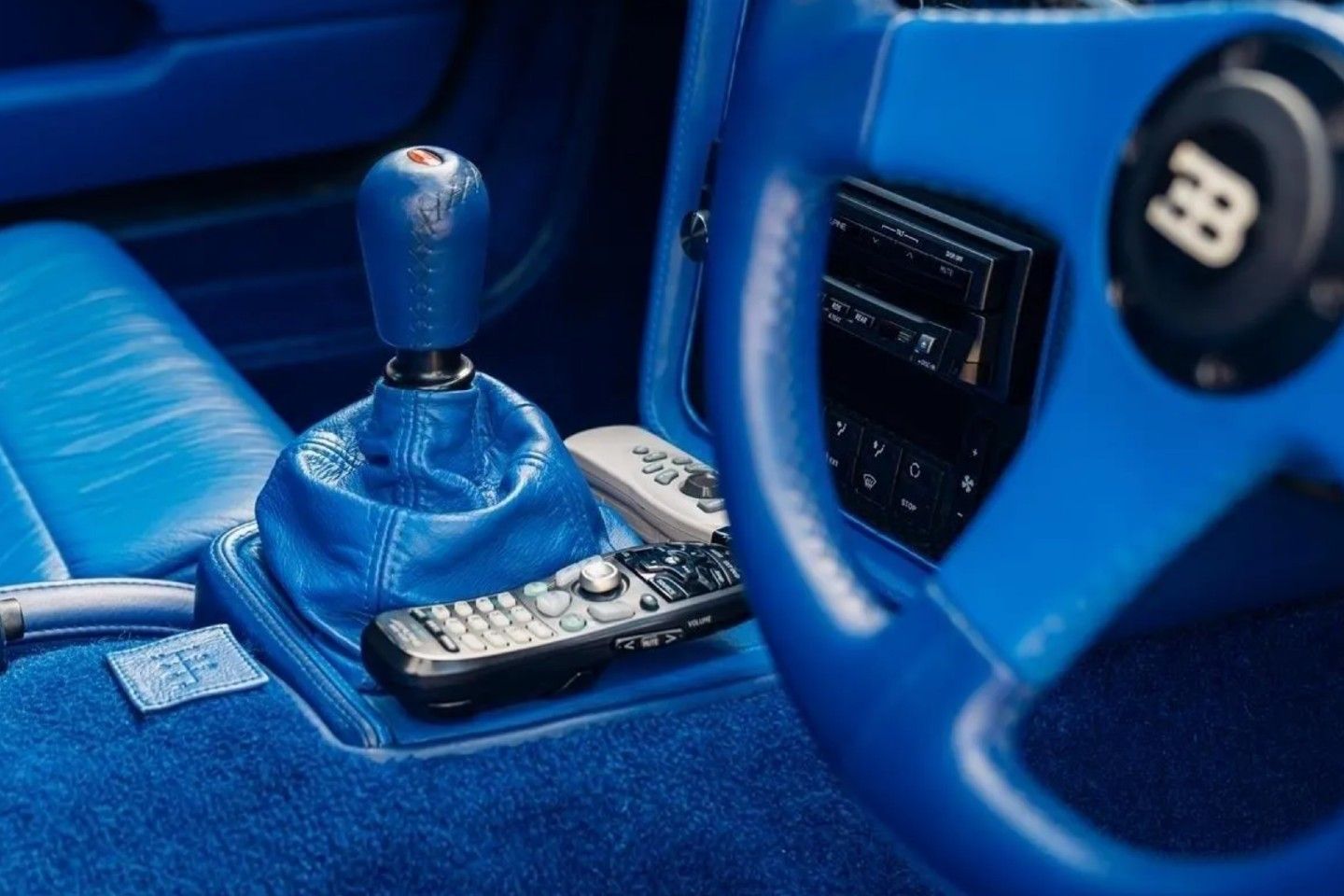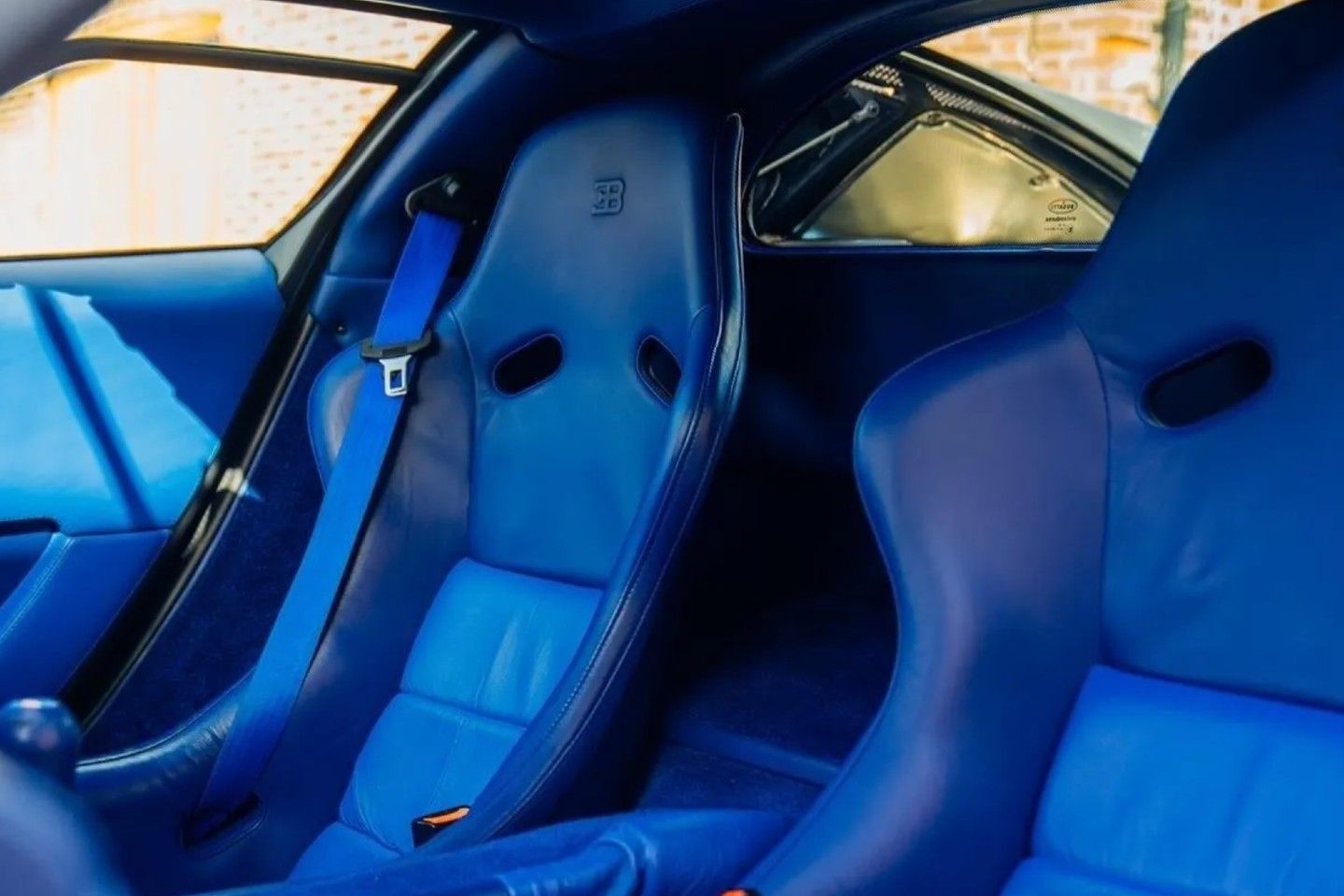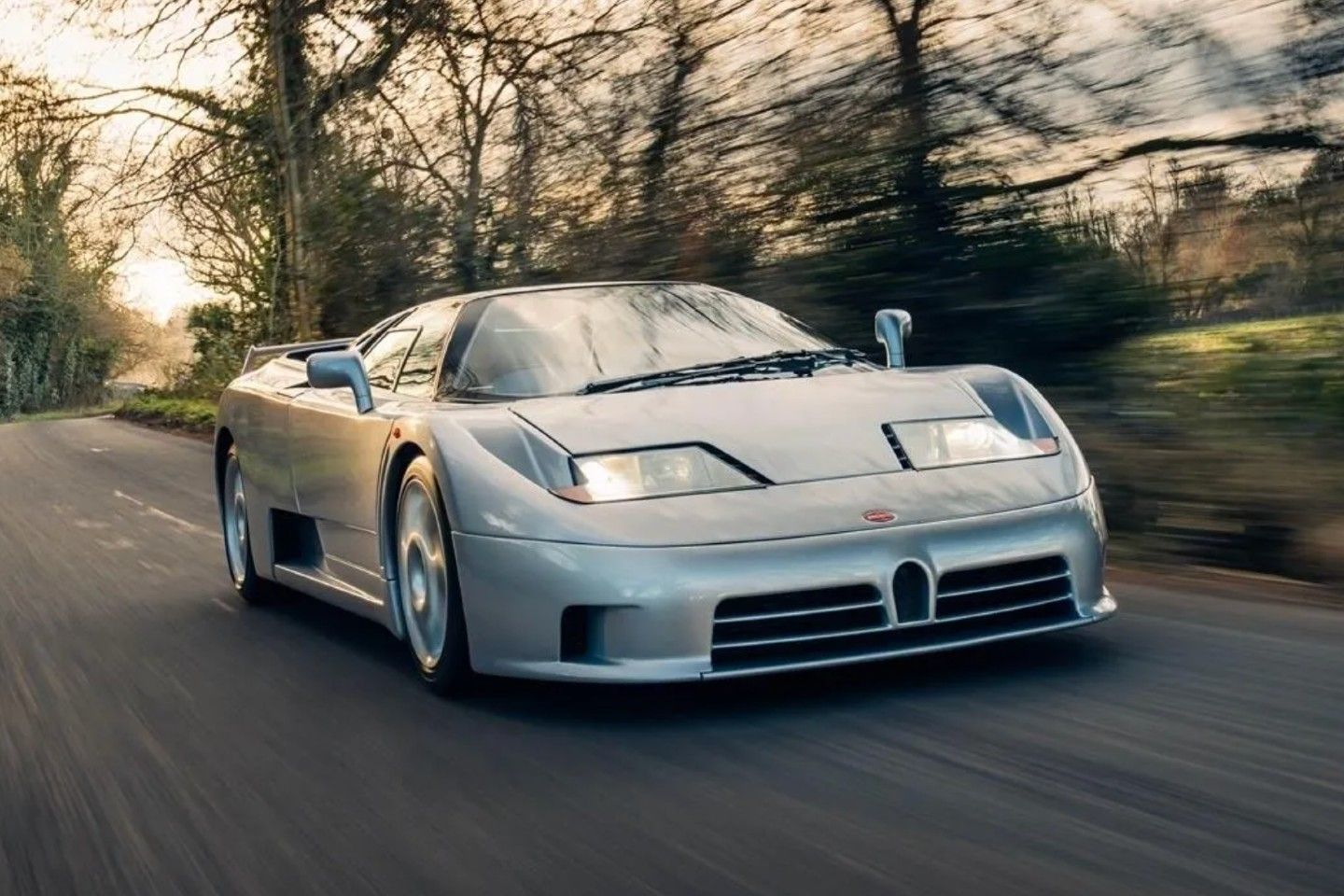 Gassing Station | General Gassing | Top of Page | What's New | My Stuff