Wednesday 20th June 2012
Spotted: Aston Martin Vanquish S manual
Aston has revived the Vanquish name - Harris is inspired by one of the previous ones...
---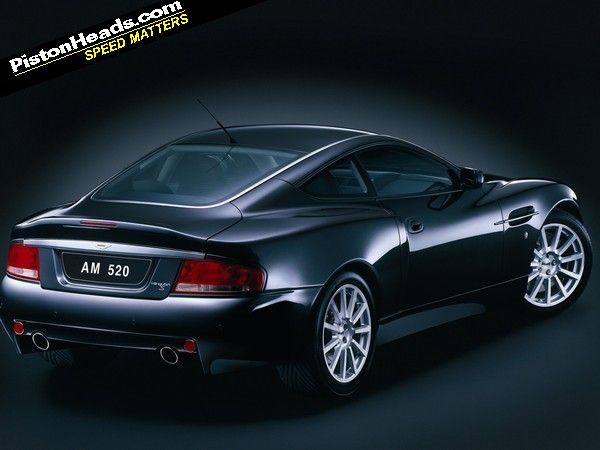 Aston Martin desperately needed a new flagship to sit above the DB9-alikes in the range, and
the new Vanquish assumes that role
. Sadly, I don't know about you, but I don't think the new car has that original Vanquish magic.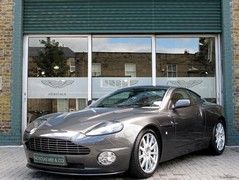 Not sure about the new Vanquish? Try this...
Of course it'll be better to drive and faster and all that other guff, but when we get down to the nitty-gritty, a big Aston needs to smack you in the chops with its gracious lines. To my eyes the original Vanquish remains the better looking car - but this is perhaps an unfair comparison, because to my twisted take on the auto-aesthetic (
I like the Panamera
, remember) the Vanquish is the best looking modern V12 GT of them all. Keep your 550, 575, 599 - the Vanquish is the one.
And with the S version, Aston finally made it a decent thing to drive too. More power, a better chassis, that slightly awkward chin extension but otherwise the same amazing styling.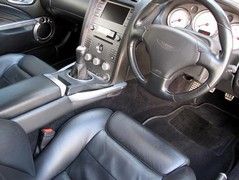 Manual conversion seals the deal
This car has the ultimate specification though - the six-speed manual conversion by the Works Service. Back in 2010 I seriously considered having this done to a Vanquish because I had the bug badly - still do, come to think of it. The cost back then was £13,250 plus VAT. I've never driven one myself, but everyone raves about them. The market is already punishing automated paddle shift cars from the last decade - even at £20K, this modification could turn a profit over time.
The mileage is high, and the asking price is very strong, but the specification is perfect.
Despite my frequent dalliance with the Aston Vanquish section of the classifieds, I need to hat tip Mr Richard 'Sniff' Porter and Twitter for this one.
Off to research finance options...
See the original advert here.
See other used Aston Martin Vanquish for sale here

---
ASTON MARTIN VANQUISH S
Engine: 5,935cc V12
Transmission: 6-speed manual
Power (hp): 520@7,200rpm
Torque (lb ft): 425@4,750rpm
MPG: You have to ask?
CO2: 396g/km
First registered: 2005
Recorded mileage: 45,500
Price new: c. £174,000, plus gearbox conversion
Yours for: £79,950
Gassing Station | General Gassing | Top of Page | What's New | My Stuff