Friday 31st August 2012
PH Buying Guide: Vauxhall VX220
'Vauxhall's Elise' is a great car in its own right. Here's all you need to know
---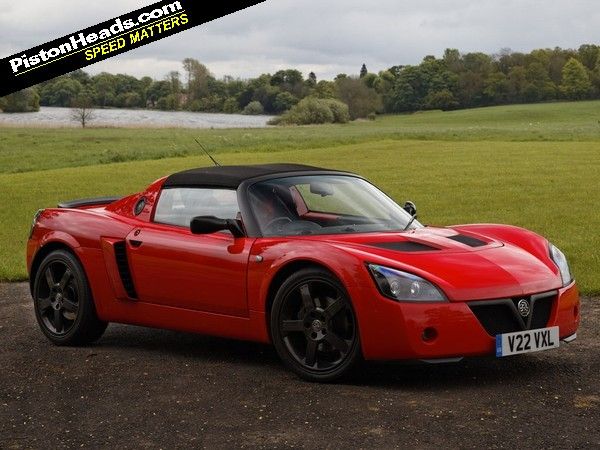 Necessity was to prove the mother of invention for the
Vauxhall VX220
. Vauxhall fancied a sports car to glitz up its range and Lotus desperately needed funds to replace its Elise Series 1 that could no longer meet impending crash protection regulations as the new millennium approached. A deal was struck and in 2000 the VX220 arrived on the market costing £22,809.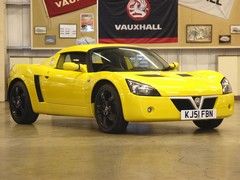 VX220 started out with a N-A 2.2-litre engine
For the money, many thought they were simply being offered an Elise with Vauxhall badges (or Opel badges for the same car sold as the Speedster in Europe with left-hand drive). This could not have been further from the case as the VX shared only 10% of its components with the Elise, most notably the extruded aluminium chassis tub, bonded together to create a very torsionally stiff base. Even then, the VX differed from the Elise with a wheelbase that's 30mm longer and rear track 20mm wider than the Lotus.
Vauxhall also opted for 17-inch alloy wheels all round to give the VX a bit more presence, while Lotus stuck with 16-inch front wheels as it reckoned they improved handling balance. Either way, the VX impressed with its dynamic ability, helped by purpose-designed Bridgestone tyres. Other key changes were the Vauxhall's anti-lock brakes as standard and a driver's airbag, which the Elise did without.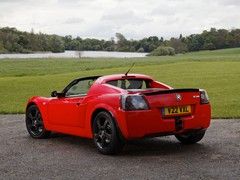 VXR220 was an impressive last hurrah
The VX also distanced itself from the Elise with its engines. There was no way Vauxhall would condone a car in its line-up with a Rover K-Series engine, so the 147hp 2.2-litre aluminium motor from the Astra SRi was drafted in, helping the 870kg VX from 0-62mph in 5.6 seconds and on to 135mph.
Vauxhall then added the VX220 Turbo in 2003 with another engine from the Astra range. This iron-blocked motor gave 200hp but upped the overall weight of the car to 930kg. Still, the VX Turbo fires off 0-62mph in 4.7 seconds and hits 151mph, which earned it a supercar-humbling reputation.
Lotus turned out a total of 5,267 VX220s and 1,940 Turbos by the time production ended in 2005, but that didn't stop Vauxhall adding one last VX hurrah in 2004 with the VXR220. This lightened, more powerful model used the Turbo as a base but with a modified ECU to increase power to 220hp. Along with optional Ohlins suspension and Lotus-aping 16-inch front wheels plus Yokohama tyres, it was the ultimate VX220 and could cover 0-62mph in 4.2 seconds. Only 65 VXR220s were made, so it's a rarity today and you'll likely pay around £20,000 for a well cared for example. Much more affordable is the original normally aspirated VX that starts from around £6,000, while a Turbo will cost from the £9,000 mark.

---
Owner's view:
"If you can live with the downsides then you're guaranteed miles of smiles and lots of admiring looks."
Nige Franklin

---
Buying guide contents:
Introduction
Powertrain
Rolling chassis
Body
Interior
Search Vauxhall VX220s in the classifieds now
Gassing Station | General Gassing | Top of Page | What's New | My Stuff