RE: PH 2013: Shed of the year
Friday 27th December 2013
PH 2013: Shed of the year
Shed fondly recalls his best unearthed treasures from the past 12 months
---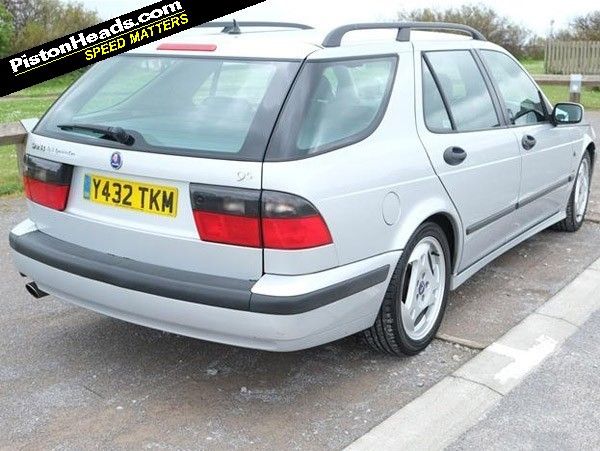 It's a festive time, but Shed won't be venturing out of his garden hut. Why? Because his plan to hoodwink Mrs Shed into leaving on a permanent basis for her mother's relies on her believing that he has run away from home. Appearing in the family house is therefore not an option, even at this most sociable time of year.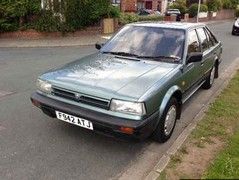 No review would be complete without this
Still, as a Christmas treat for all (seven) of his PH fans, Shed has scribbled out a special holiday message on the back of an old bus ticket. The bird carrying it has just impaled itself on one of the pigeon spikes festooning PH Towers, so we can now bring you Shed's thoughts for 2013.
"Hello my PH friends. I hope you are enjoying the Yuletide season in the warmth of your powerfully built homes while I sit quietly in the 10x8 shiplap dwelling at the bottom of my garden, a belljar of homebrew bubbling merrily by the lawnmower and a 12 bore rigged up to deliver a rock salt surprise to any unexpected guests.
"Before we assess this last 12 months of Shedliness, let us remember the great good fortune we have in the UK when it comes to bargain basement motors. The average used car in Britain is a fair bit younger and a good deal cheaper than it is in, say, the USA or Australia. That applies especially to our prestige market, where barely run-in examples of German engineering mastery are bought and sold for a fraction of the prices they command elsewhere. So rest ye and be thankful.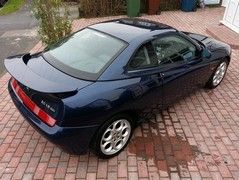 And at the other end of the desirability scale
"Looking back, 2013 has been an excellent year for Shedmen, with another dream parking lot of high quality and road legal metal having been inexplicably offered for sale in the PH Classifieds at sums below £1,000.
"At this point we must introduce things called 'analytics'. Statistics are generally about as captivating to me as the sight of Mrs Shed walking backwards out of a horsebox, but PH's SOTW data does reveal some fascinating facts. First, they give the lie to the old fable that certain brands get unfair amounts of exposure in SOTW. The stats tell a different story. 27 different manufacturers were represented in 49 Sheds; no one firm was featured four times; and only five marques – Audi, BMW, Toyota, Nissan and Ford – appeared thrice.
"Enough preamble. Here, in traditionally annoying countdown style, are the ten most popular Sheds of 2013."

---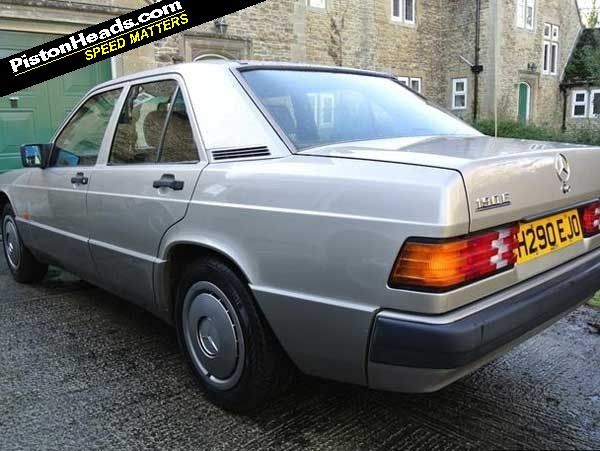 10 -Mercedes-Benz 190E

"It didn't receive much of a welcome when it came out, but the 190 is now regarded as one of designer Bruno Sacco's greatest achievements. It has also been recognised as one of the best-built Mercs of the modern age. This makes it a great Shed. Our 74K specimen with the desirable 4-speed auto was described by the vendor as 'structurally perfect'. By no means fashionable or fast, even with the 2.0-litre engine, but a prime mini-wafter."
---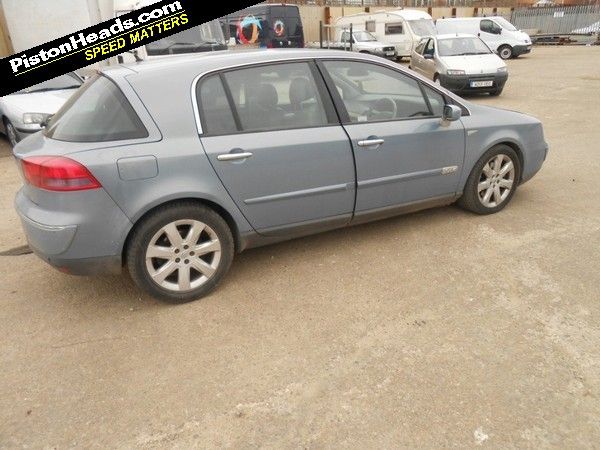 9 -Renault Vel Satis

"Built in a time when Renault had nailed itself to a 'luxury home on wheels' concept, the Vel Satis bombed spectacularly in the UK. The 3.0-litre six under the bonnet looked right on the spec sheet but was unappealing in the real world. Still, a sumptuous leather and alderwood interior was decent compensation. Fewer than a thousand on UK roads, and less than a thousand pounds to buy."
---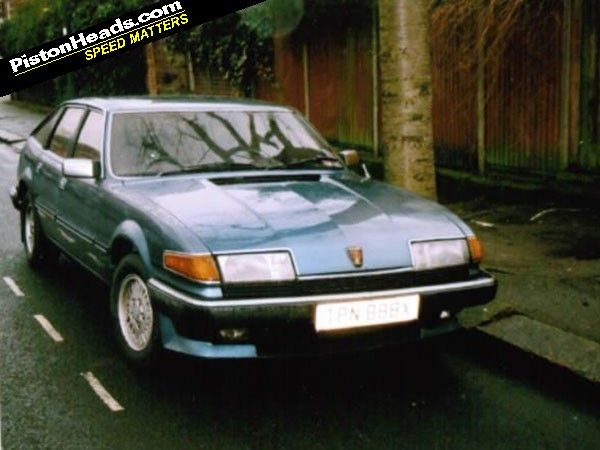 8 -Rover 3500 Vanden Plas

"The vendor joined in the discussion and seemed old-school honest, but it still felt right to warn readers that this '82 VDP SD1 may have been ready for the knacker's yard, heady with the reek of death and old mens' overcoats and featuring all the structural integrity of a wire coathanger. Despite the solitary smudgy pic, there was a lot of forum activity. That was probably more an indication of interest in levering out the engine and putting it into something less crumbly than a sign of much inherent love for the car. Still, a historically chewy Shed and a cheap way into V8 motoring."
---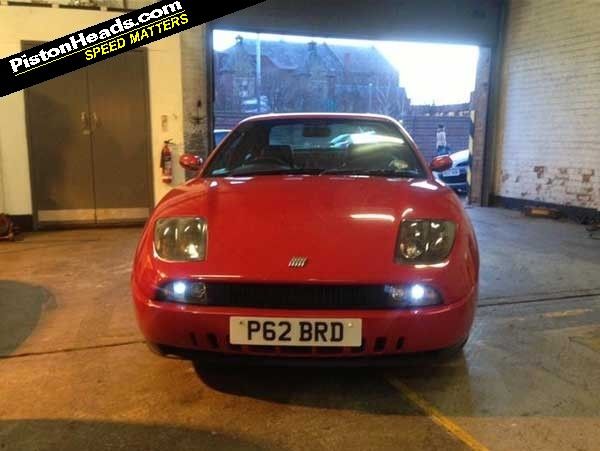 7 - Fiat Coupé Turbo

"There's no shortage of Coupés, but blown ones under £1,000 aren't so common. The Chris Bangle design – squared-off wheelarches, long overhangs and bingo-wing hindquarters – is either radical or minging, depending on your taste, but enough people take a positive view on them to make these worth buying, and they go well too with a low six-second 0-60 and a 155mph top end. Plus the five-pot motor makes a properly soulful noise."
---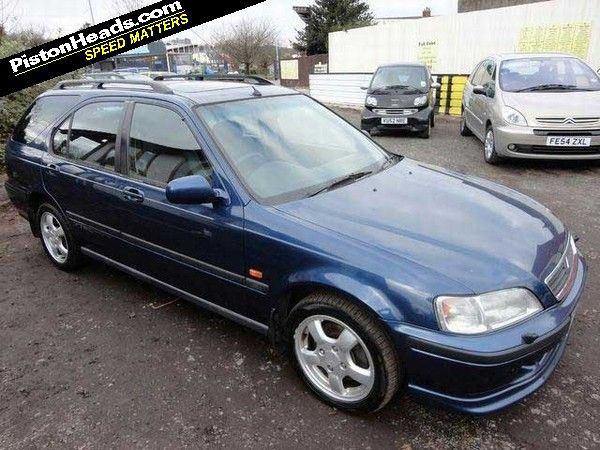 6 - Honda Civic VTi Aerodeck

"Regular Civics don't normally merit a second thought in the SOTW selection process, but a 167hp VTEC estate is different, especially when it comes with a limited-slip diff. This one had a big mileage, over 180K, and very little service history, but it had no rust and the confident assurances from the vendor sounded right."
---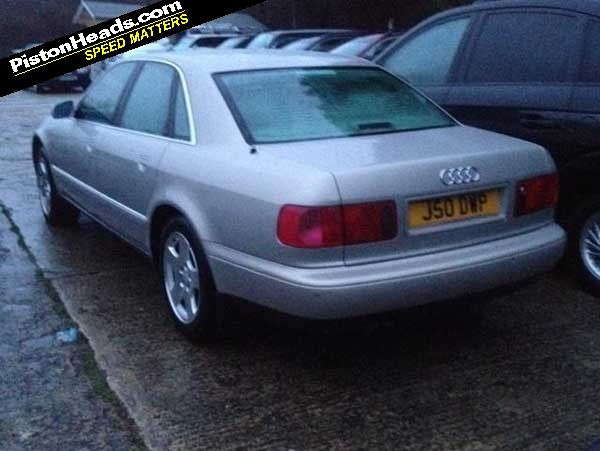 5 -Audi A8 2.8

"Our colonial cousins genuinely cannot believe the prices we pay in the UK for Audi's aluminium super-exec. Despite its golden hue, this Mk1 2.8 with scalpel shutlines, leather seats, all the toys and the same owner for the last seven years came across as the epitome of low-ego luxury."
---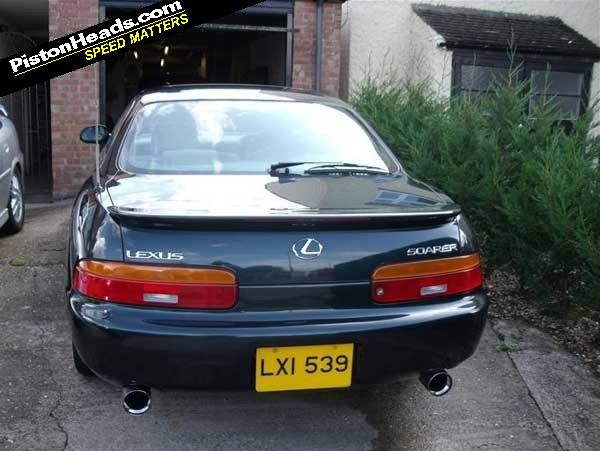 4 -Lexus Soarer

"The Lexus 4-litre V8 is without question one of the all-time great engines. In a smooth coupé like the Soarer, it's doubly appealing. This black car with grey leather and a subtle TRD bodykit had had a fair bit of remedial chassis work carried out, including to the expensive suspension. It also had a long MOT. At £995 it was one of the best value Sheds of the year."
---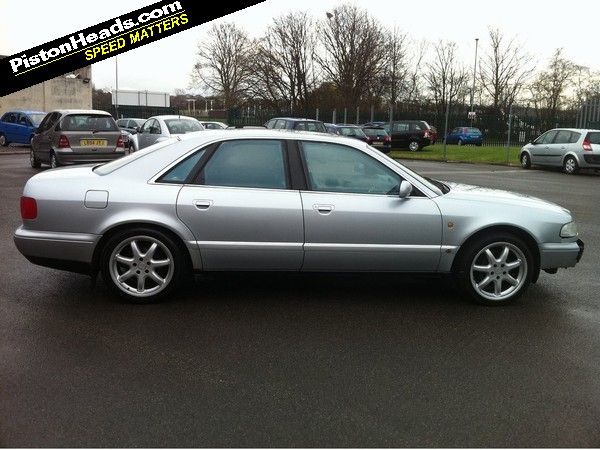 3 - Audi A8 4.2 quattro

"The second A8 to make the top ten. Another first-gen specimen with cat's towel holder shutlines (description now tm SOTW), and this time powered by the delicious V8 motor. The right colour, the right (beautifully lived-in) interior, only 4WD tyre-changing and the multiplicity of cambelts to worry about. £73K new: yours for £999. Bang."
---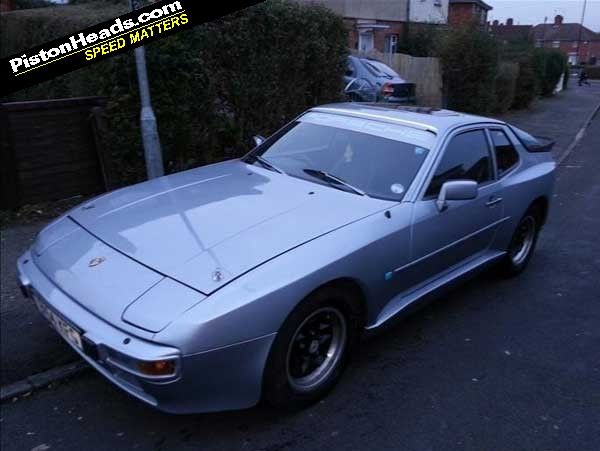 2 - Porsche 944

"Generally, the only Porsches to wander into Shedworld aren't necessarily ones you'd risk buying, even at under £1,000, but this bright looking 944 in a good colour was a teaser. It was missing a door handle and had gained some stuff it could have done without, like bonnet clips and sill extensions, but with a long MOT and tax disc and the claim of no rust it was a seriously tempting proposition."
---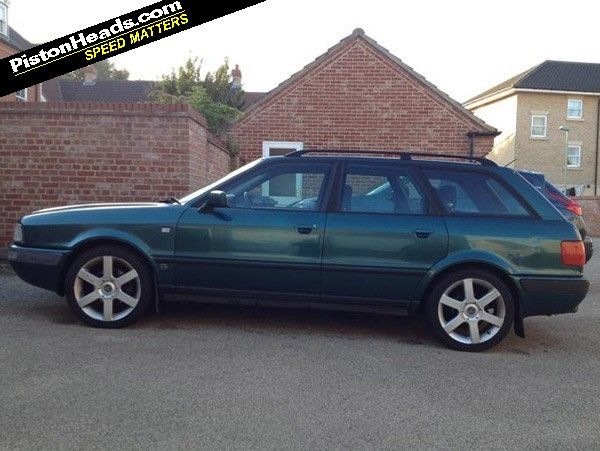 1 - Audi 80 quattro Avant 2.6

"If you set out to design a perfect PH Shed from scratch, you'd probably end up with one of these. Ideally a slightly less scabby one, but the recipe of big lazy V6 (in everlasting ABC spec), quattro transmission and estate body is a red-blooded PHer's dream. Leather is the only box that isn't ticked, but you do get the grippy sports seats covered in the right material. A truly worthy machine to take the overall title and secure a top ten hat trick for Audi."
---
Finally, Shed would like to give an honourable mention to three Sheds that weren't in the top 10. These three didn't offer sparkling driving dynamics or any conventional measure of desirability, but they did offer lots of quirkiness.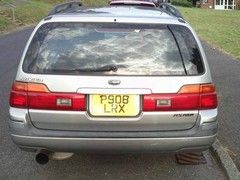 One of Shed's personal favourites
"I doubt we'll ever find another
Mazda Xedos 9 Miller
, the supercharged 1999 2.3-litre V6 oddball that ran on a five-stroke combustion cycle. The 280hp
Nissan Stagea
was another interesting Japanese rarity, a huge and gutsy all-wheel drive estate and a perfectly useable alternative to the more obvious German or Swedish wagons, or indeed to the very rare factory-approved stretched
Volvo 960 Executive
that peeped shyly over the Shed ramparts at the end of the year.
"And how can we forget the car that attracted a torrent of bile from many, but that also pleasingly encouraged many long-term PH lurkers to come out from behind the skirting boards: the 1989 Nissan Bluebird 1.6 SX. Our 65K hatch might well have been the cleanest survivor of the type. Fascinatingly bland, it brought back a lot of memories. Every munter will surely have its day, even if only among producers of TV programmes set in that throwaway age.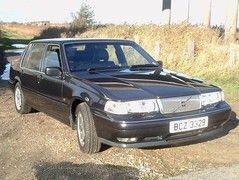 And who doesn't love a Volvo?
"The funny thing about PH Sheds is that not many end up being bought by PHers. We like to talk about them, knowledgeably discuss their pros and cons and so on, but there's an odd reticence when it comes to committing that three-figure sum. It may be something to do with our British reserve, or our suspicious reluctance to look a gift horse in the mouth.
"Talking of which, here comes Mrs Shed.  I must be off. What can we look forward to in our next annus Shedabilis? In my day, the garden hose was used to clean the inside of a car as well as the outside, so for me it will be a revaluing of functionality over the transient appeal of dubious 'features' that, over time, only serve to sabotage a car.
"Will it happen? While ad agencies continue to sell new cars, I doubt it, but immunity from commercialism is the real beauty of Shedworld."
Gassing Station | General Gassing | Top of Page | What's New | My Stuff