RE: Nissan Skyline GT-R (R32) NISMO: Spotted
Thursday 17th July 2014
Nissan Skyline GT-R (R32) NISMO: Spotted
A genuine limited run homologation special for a lot less than you may think
---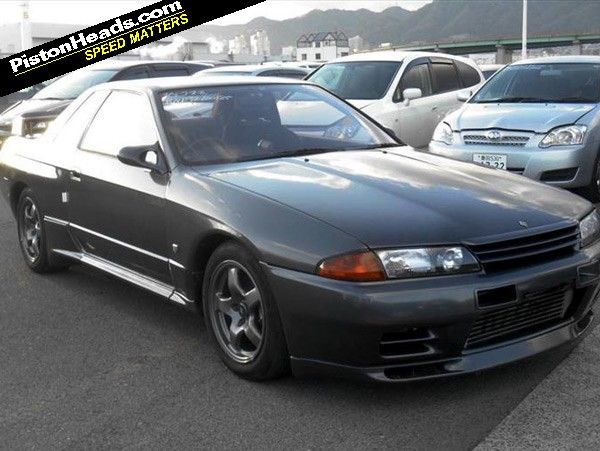 Group A Touring Cars may have succumbed to separate national regulations a long time ago now, but by heck did it produce some fantastic road cars. Changes to the race cars had to be homologated with road versions, creating stuff like the Sierra RS500, various E30 M3s and the Mercedes 190E Evolutions.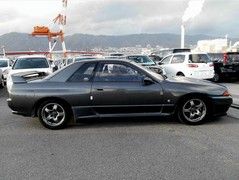 Say 'Skyline GT-R NISMO' to create JDM fan frenzy
The homologation status of those and their reputation as some of the best driver's cars has understandably inflated values. A non-RS500
Cosworth
is £30K, a
2.3 M3
is £35K and, diverting onto a rally tangent, the best
Delta Integrales
are above £20,000.
Then there's this. The R32 Skyline GT-R NISMO. 500 were made to comply with 'Evolution' regs of Group A. It ran with some aero tweaks used on the racer (see the the front bumper ducts for better intercooler flow and spoilers on the bonnet and boot) with 560 made, 60 of which were made into race cars. We've all seen what Skylines did to Sierras at Bathurst and this car, fresh from Japan and with 60,000 miles, is £14,830. Fourteen thousand pounds.
Skylines aren't for everyone of course, and regular R32s are rather less, but that seems like quite the bargain. Moreover, though a few colourful parts under the bonnet would suggest some mods it hasn't been subjected to a Veilside kit or some iffy rims. A quarter of a century has made Godzilla look rather more tame in comparison with the R35, but people will know. Gran Turismo has made them know. The R32 is a special car, even more so in this specification.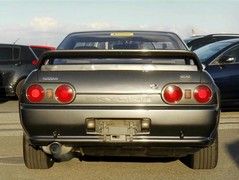 Have you spotted the badge yet?
If the fact this could be one of the best first gen GT-Rs available in the UK isn't enough encouragement, there are a couple of other factors to consider. With a NISMO badge now back
on a GT-R
, interest in the old versions will surely rise. And as the advert points out, this car will be eligible for US registration next year. Could there be a profit to be made keeping it for a year and selling it to the States?
It may want for a bit of image in Britain compared to the M3s and Sierra in Britain but there's no denying the R32 GT-R's phenomenal competition pedigree. That it's a superb driver's car to boot only strengthens the appeal. Very tempting indeed.

---
NISSAN SKYLINE GT-R NISMO (R32)
Engine: 2,561cc turbocharged straight-six
Transmission: Five-speed manual, four-wheel drive
Power (hp): 280@6,800rpm
Torque (lb ft): 261@4,400rpm
MPG: NA
CO2: NA
Price new: NA in UK
Yours for: £14,830 (until 29 July, see ad)
See the original advert here.
Gassing Station | General Gassing | Top of Page | What's New | My Stuff