RE: Lexus RC F Goodwood comp: the winners
Saturday 11th July 2015
Lexus RC F Goodwood comp: the winners
Ten PHers drove the Lexus RC F at the Moving Motor Show and one had an unforgettable high-speed run - here's the vid!
---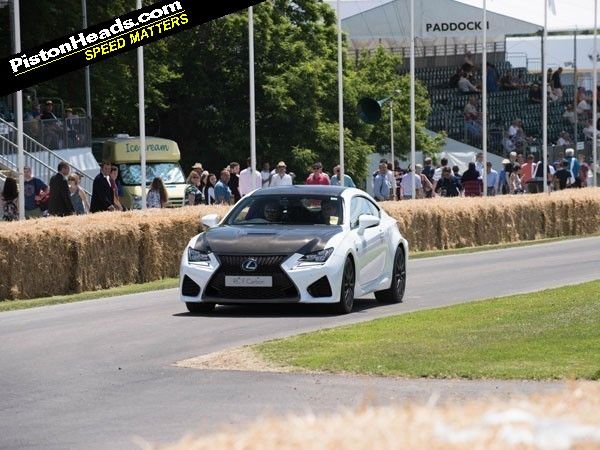 You'll remember PistonHeads recently ran a competition for 10 PHers to drive the stunning 477hp, 5.0-litre, V8-powered Lexus RC F. And not just any drive - this was a run up the world-famous hill on Moving Motor Show day at the Goodwood Festival of Speed.
That's not all. One lucky reader - Nathan Prisk - sat next to British Rally Championship winner Dai Llewellin on a high-speed run in front of thousands of spectators at the Festival itself.
Meanwhile, those who weren't fortunate enough to win a drive were still able to whet their supercar whistles by having a look at the full-on race version, the RC F GT3, and the jaw-dropping LFA on the Lexus stand. Plus the trackside experience of that magnificent atmospheric V8.
Well done to our winners!
Watch the video here.

Gassing Station | General Gassing | Top of Page | What's New | My Stuff