Wednesday 5th April 2017
£100K Garage: Ed Scott
A pair of V10s, a hot hatch icon and a very ambitious rotary project car - £100K goes a long way!
---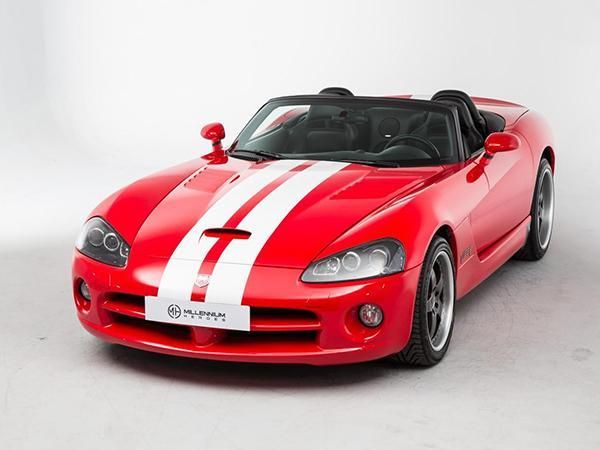 Name
: Ed Scott
Previously owned
: Mazda RX-7 FD, Mazda RX-8 R3, Mazda MX-5, Jeep Grand Cherokee
Currently owned
: Porsche Boxster S (987), E30 BMW 320 (race car), Suzuki Smash 110cc (currently living in Asia and needed cheap transport)
On the shortlist
: These posts are often made by family men that need something practical and relatively economical alongside a track car and sports car... Not me though - I'm in my mid 20s with little responsibility and no desire to have kids, so I only needed each car to tick one box - FUN.
---
Japan: Mazda RX-8
Cost: £2,000 + £2,000 for a rebuild (just to be safe)
Balance: £96,000
Why I chose it: "I love the rotary engine and desperately want to get into rotary ownership... for the third time. If you like working an engine then you'll love the Renesis engine in the RX-8. It is almost impossibly smooth, revs to nearly 10,000 rpm and sounds sensational. This really is an engine you need to grab by the scruff of then neck and wring out to within an inch of its life!
"But as much as I loved my old RX-8, I reckon we could make better use of the characterful, high revving, N/A engine... I'm going to use this £100,000 to create my dream project car!"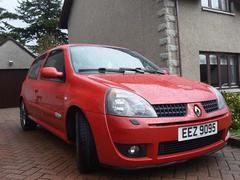 Rest of Europe
:
Renaultsport Clio 182 Trophy
Cost
: £6,750
Balance
: £89,250
Why I chose it
: "I did ambitiously look for an F40 for under £100K but unfortunately none of the ads had a typo in the price! What's the next best thing to a supercar then? A hot hatch, of course, and Renault makes the best hot hatches around. There isn't much to say that hasn't already been said about the 182, you either love it or hate it. It's one of those cars I've never owned but have always wanted.
"This particular example looks very tidy and is the limited run Trophy that had the Sachs racing dampers, Recaro seats and a few more exclusive bits. I did look at non-Trophy cars as they can be had for a couple of grand but I had to go for the Trophy. It's arguably the best Clio ever made... Well, best Clio with four cylinders at least."
America: Dodge Viper SRT-10
Cost: £44,995
Balance: £44,255
Why I chose it: "If a Viper doesn't excite that inner 10-year-old in you then you need help. Just look at it! Carroll Shelby once said there is no replacement for displacement and clearly that's what Dodge were thinking when they stuck an 8.3-litre V10 in a two-seater car. I chose this one because it has go-faster stripes, which add around 500hp if my maths is correct - so here we have a 1,000hp car by my (deluded) reckoning.
"This is the car I would use to just be a child in, just thinking about it now puts a smile on my face. I'd light the rears at every traffic light Grand Prix and chuckle away when my passengers burn their legs on the exhausts every time they get out. This is a car designed for nothing more than to have fun, which is exactly what I want."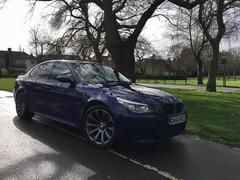 Germany
:
E60 BMW M5
Cost
: £14,489
Balance
: £29,766
Why I chose it
: "I'm sure at some point I'll be in a scenario where I need to seat four adults in comfort on a long motorway slog, and the Clio isn't really up to that... I present to you an E60 M5 for under 15 grand. It's German, so of course it is very reliable and nothing will ever go wrong (please don't ruin my fantasy). That V10 is one of the all-time greats, it is well spec'd, has enough power to leave supercars for dead and delimited will crack the big 200. I even like the idea of the SMG 'box, even though the PH community will hate me for it! You could even argue the ruinous running costs are offset by the fact that this thing surely can't depreciate any more?"
Britain: Lotus Elise S2
Cost: £13,950 + £15,816 for conversion
Balance: £0
Why I chose it: "The Elise looks awesome, has a cracking chassis and weighs about as much as a pair of socks... Remember that RX-8 from earlier? Let's have some fun!
"I don't think a practical four-seat coupe is the best use of the rotary design. Its benefits are that it is a small, lightweight and compact unit than can sit far back and low down in the engine bay and help provide a balanced weight distribution and low centre of gravity... What better place to put it than right in the middle?"
"With a power-to-weight ratio of (somewhere in the region of) 300hp/ton with nearly 10,000 revs to play with, a rotary powered Elise would be an absolute joy to blast down the back roads and in my opinion bring the one thing the Elise is missing - an engine with character! With so little weight for the engine to carry about, the low torque wouldn't actually be as much of an issue. This would also help combat the dire fuel economy too. It's a win-win! My only concern is keeping the engine cool but we'll cross that path when we come to it!"
Gassing Station | General Gassing | Top of Page | What's New | My Stuff