Mosquito-Triad 3Wheeler Website
I like 3wheelers, and here is a very interesting new website to visit:.
www.mosquito-triad.euro.st/
He is restoring a Mosquito, but is also looking on more info, so if anyone has pictures, clippings or anything, just send it to him.
Cheers guys
Italo
Hello,
I'm the webmaster of this website. The address has been changed and is now
www.mosquito-triad.com
I'm looking for informations about those three wheelers. If you have anything regarding Mosquito or Triad kit-cars, I'm very interested.
Even a simple picture of a Mosquito or Triad could help me a lot.
Please, visit my website and send the link to all your contacts that could know those kits or that could give me informations.
Thank you very very much for your help.
Regards,
Damien
I've worked on the engine for the last few weeks.
The 1275 cc engine will fit on the gearbox after a few modifications.
You'll find some pics here.
www.mosquito-triad.com/uk-restauration5.html
A few weeks ago, I sent emails to Total Kit-Car Magazine, Kit-Car Magazine, Which Kit Car?, Mini Mag and Mini World concerning the Mosquito and my website. For a few days, I'm having a lot of visitors from UK on my website. As I don't have those mags in France, can someone tell me if there's an article concerning the Mosquito and Triad kit-cars in the last issue of those mags, if you have them?
Thanks

Hello you all!
The restauration progresses quite fastly at the moment. You can see the evolution on the restauration pages of my NEW website
www.mosquito-triad.com

C'ya
Hi guys,
It's been ages since I've come here.
The last time was something like 5 years ago, when I just launched my website. In 2007, I knew the existence of approximately 7 cars and thought that only 15 had been made.
Now in 2012, I can tell you that 23 or 24 cars were built between 1971 and 1993. It's now 22 cars that are listed on my website!! They are mainly in UK but also in Germany, France, South Africa and Australia.
I'm still looking for one or two cars and for plenty of informations about the ones I've found out. You can have a look at my website and maybe you'll realize that you have some interesting informations for me!
www.mosquito-triad.com
Please forward this link to any enthusiasts you know (three wheelers, kit-cars, Mini, etc.) It could help me a lot.
Thanks

Hello!
It's been years since my last visit here.
I'm still trying to find out all Mosquitos and Triads 3 wheelers. I know that 25 or 26 were built between 1974 and 1993 and thanks to all visitors of my website, many Mosquitos and Triads have come to surface (all around the world!) but I'm still looking for 3 or 4 cars. If anybody has information or have heard about one somewhere, please visit
http://www.mosquito-triad.com
and let me know.

Regarding my Mosquito, the restoration is now finished.
Hope you'll like it.

http://www.youtube.com/watch?v=10HIageGg2E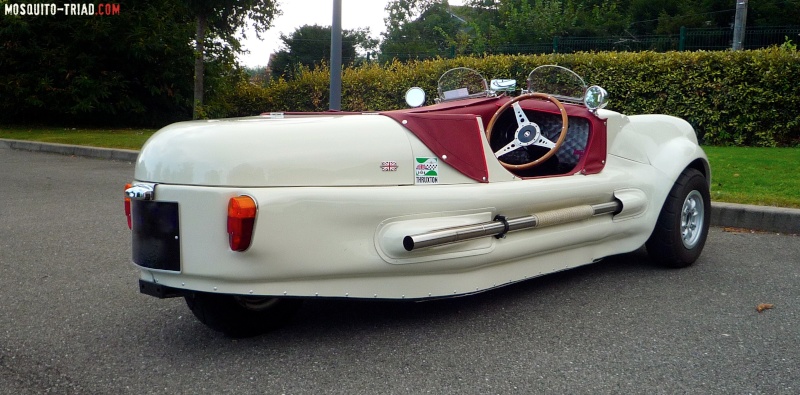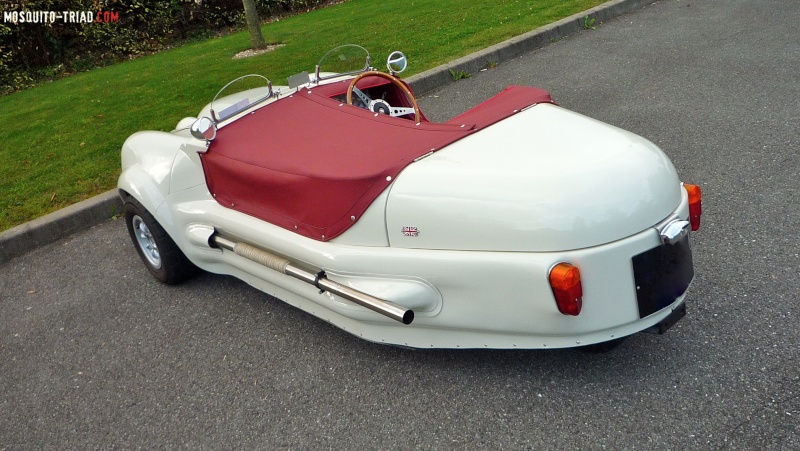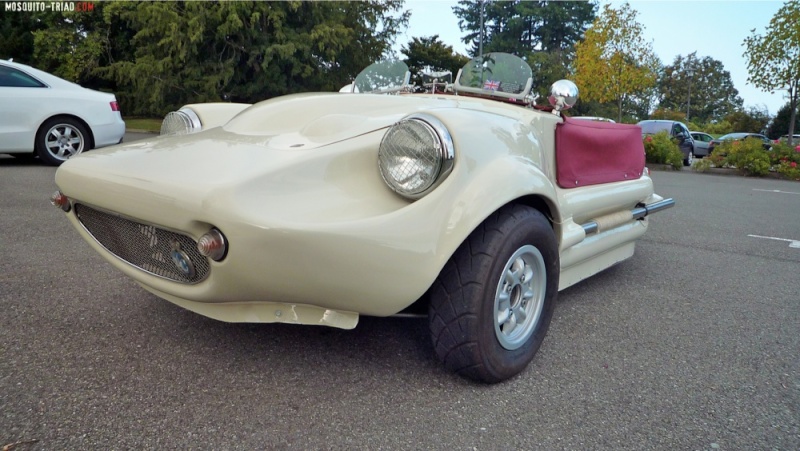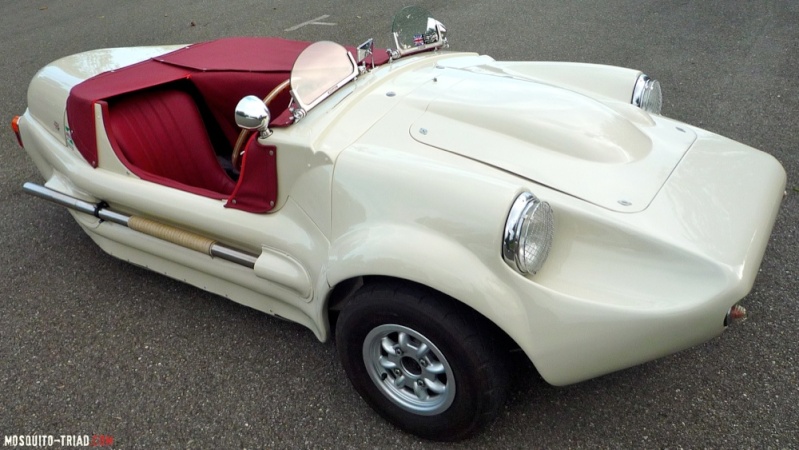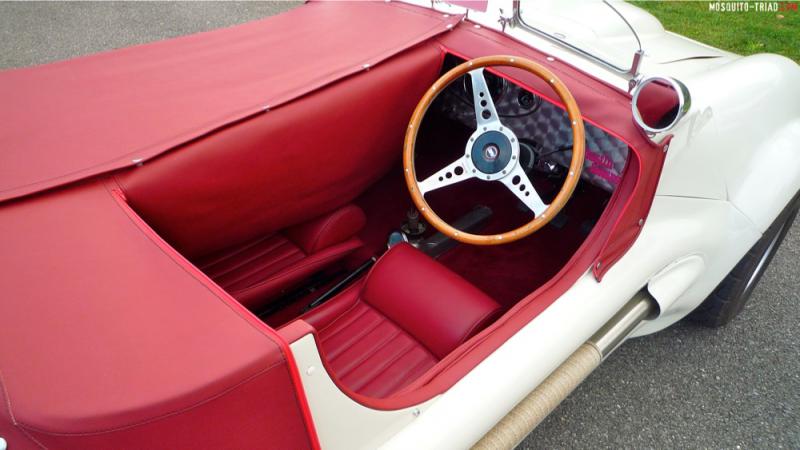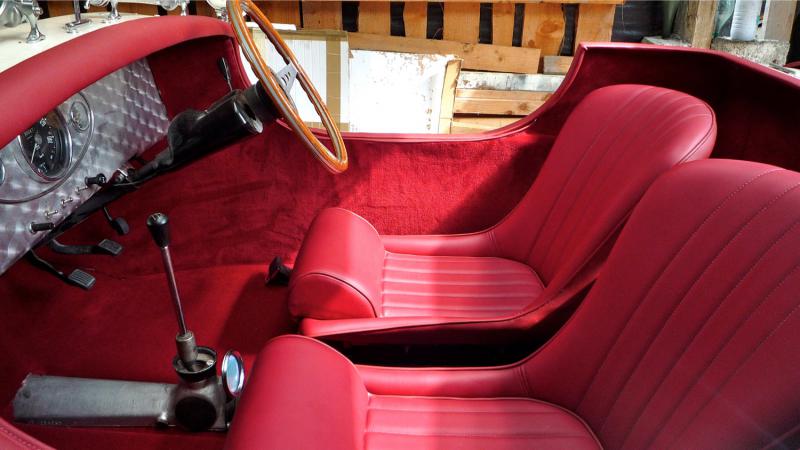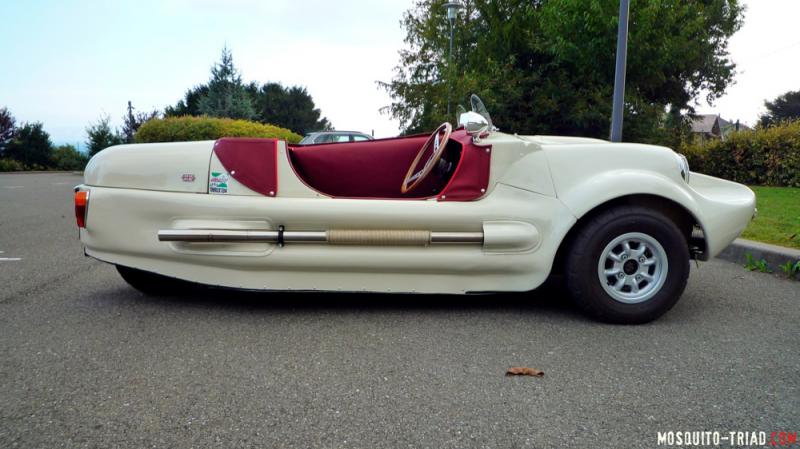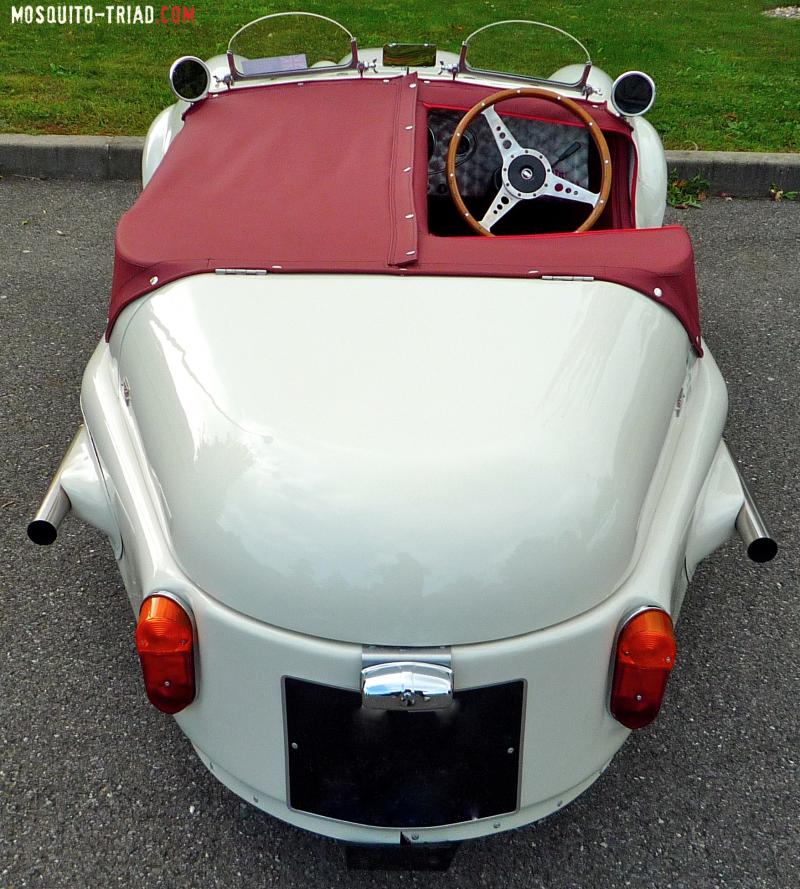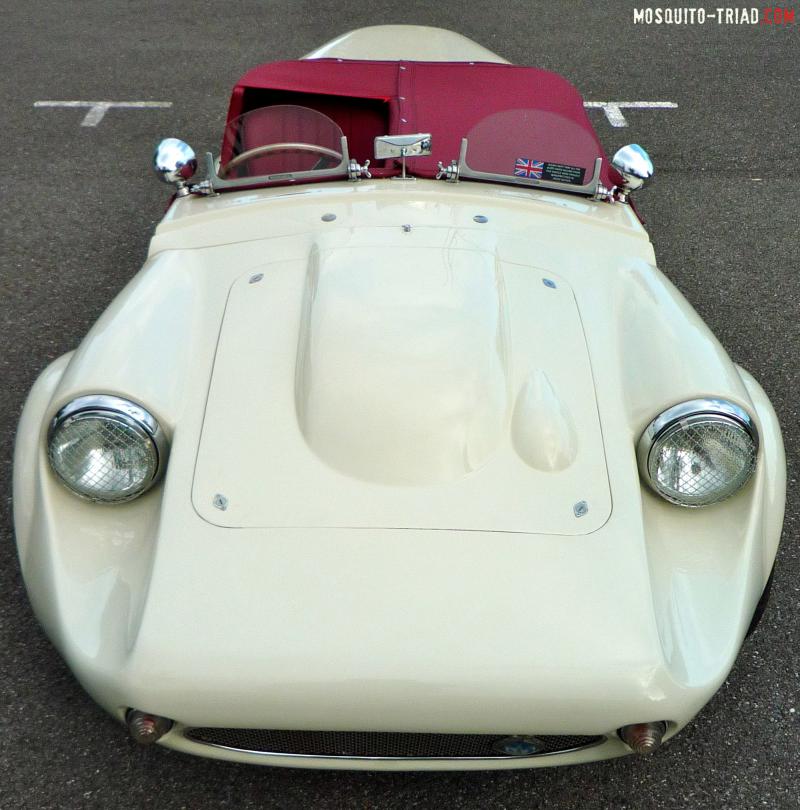 Gassing Station | Kit Cars | Top of Page | What's New | My Stuff