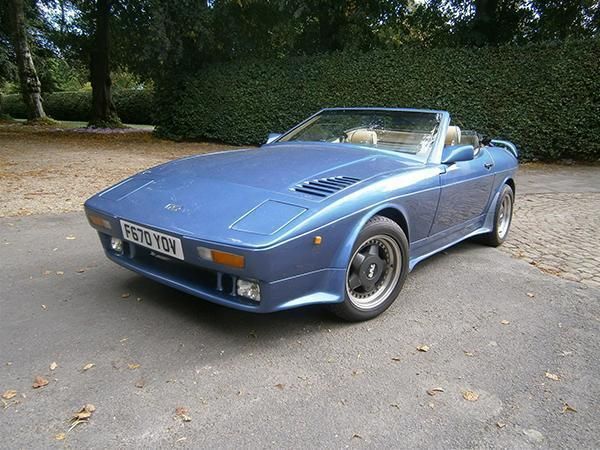 Name
: Jonathan Leeson
Previously owned
: Honda CRX, Honda Prelude, Peugeot 405 MI16, Saab 900 Aero Convertible, Saab 9000 Turbo, TVR Chimaera 4.3, Jaguar XKR, Maserati 3200GT, Mercedes CL500
Currently owned
: Ferrari F355, Mercedes ML63, Volvo V60 D6 Hybrid, a few other things and the odd bike
On the shortlist
: Tesla Model 3, McLaren 650S, Ferrari 458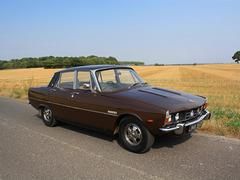 70s: Rover 3500Cost
: £6,495
Balance
: £93,505
Why I chose it
: "So starting with 1970s, it would have to be a Rover SD1 3500 Vitesse, coming from a Rover family and just loving V8s. My dad had loads as company cars in the 70s and 80s which are just full of memories. The best one being the first in yellow with brown velour.
"Unfortunately there are no SD1s around but an early 3500 with the brown velour could be worth a blast. All the work has been done and this should make for some classic rides in the great British countryside."
80s: TVR 450
Cost: £12,995
Balance: £80,510
Why I chose it: "Moving to the 80s, when I started to drive, I desired what I couldn't afford. In keeping with my V theme and the reason I got into TVRs, I used to walk past the local TVR garage when going to school and I just loved the 450 SEAC. This is only a 450 but I went to school in Wiltshire so this could well have been one of David Hendry's cars. Wedges are now finding their day and you wouldn't lose money on these."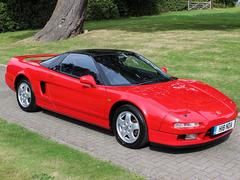 90s: Honda NSX
Cost
: £55,000
Balance
: £25,510
Why I chose it
: "Moving into the 90s, I'm now working and this is when I bought my own V8 and moved away from the fast spinning VTECs of the Honda world and never looked back. Although, I always fancied a Honda NSX as a business contact once had one. I just can't believe how much these cost these days and it would have to be a red one with a manual box. With the right spec and enough miles to be used, there is no need to worry about depreciation."
Noughties: Nissan Skyline
Cost: £14,995
Balance: £10,515
Why I chose it: "Finally the 2000s and I played around with a few Japanese B-road rally replicas. However I never owned a GT-R and still can't with the remaining budget, then again I never had a Skyline. I competed against a few in the odd sprint and track day and some can be very good, others very bad. This one looks reasonable and ready from some track day fun.
"So there you have it, a classic for country drives, a noisy V8, a collectable V6 and fun track day turbo with the left over cash used to keep the cars running."