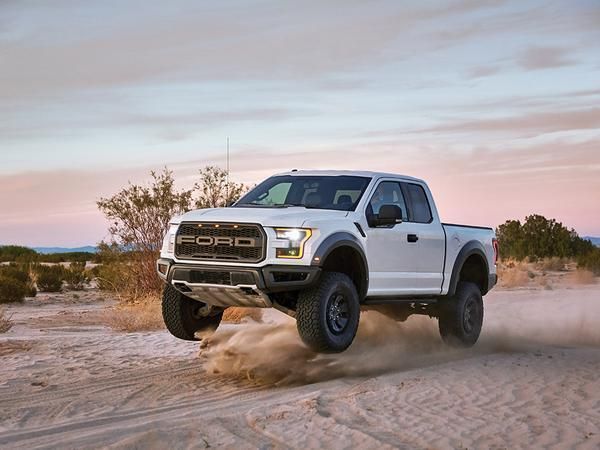 We're really very lucky on this side of the pond. The breadth and depth of models available often gives us greater variety to choose from than our American cousins, and our more flexible import laws mean that if a car you really want isn't obtainable on the forecourt, you don't have to wait 25 years to get your hands on it. Our supercars have gone unmolested by hideous safety appendages and our less archaic regulations have allowed practical innovations, like
Audi's Matrix Beam LED
headlights, to come to market sooner. But despite this, with the North American International Auto Show now underway in
Detroit
, conversation in PH Towers has inevitably turned to those cars on display which we just wish we had an excuse to get on test!
---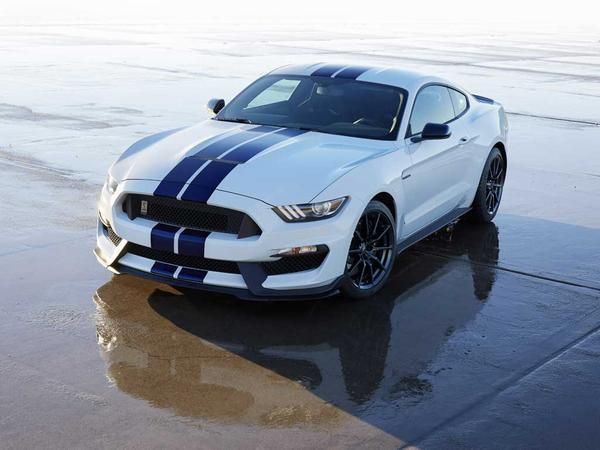 Ford Mustang GT350
The most powerful naturally-aspirated Ford ever made, its 5.2-litre, flat-plane-crank V8 revs to a barely believable 8,200rpm and sounds as incredible as those numbers suggest. Our man Mike Duff
drove the GT350
back in 2015 and loved it. The R sheds a further 60kg by losing the rear seats and utilising various lightweight parts, including carbon fibre wheels, but its all around usability makes the 'regular' 350 the car we're lusting after here.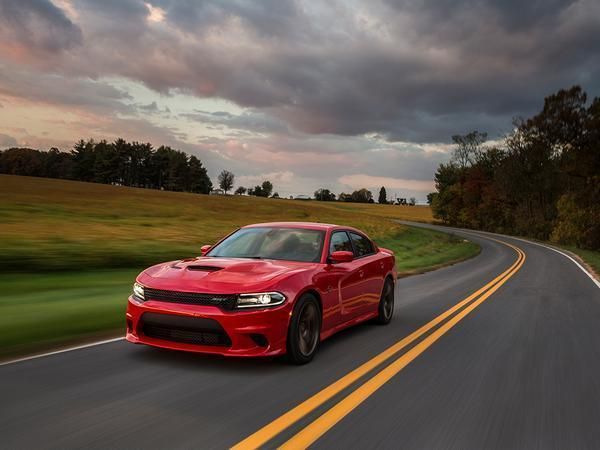 Dodge Charger Hellcat
It was always going to make a list like this, so we may as well get it out of the way early on. The Charger and Challenger are mechanically identical so, in line with PH's firm belief that 707hp saloons are cooler than 707hp coupes, the Charger is the one we'd go for! Matt has already explained our love
for this car
but let's just say that pulling up next to an M5 or RS4 at the lights is never going to feel better than it will in one of these... And if your appetite has been whetted, members are already discussing the best way to get hold of its two-door sibling in the forums
here
!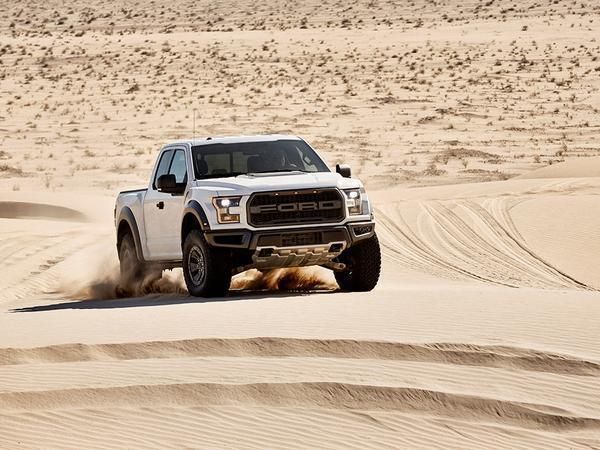 Ford F-150 Raptor
Okay, so the new 3.5-litre, twin-turbo V6 doesn't earn as many 'Murica points as the outgoing 6.2-litre V8, but it does deliver even more power - 450hp to be precise. In a truck. The apocalypse proof stance and styling coupled with its genuine
off road capability
make the Raptor the pick-up we'd love to get our hands on. Obviously we're not alone in this feeling, one heroic PHer having brought his along to our December Goodwood Sunday Service.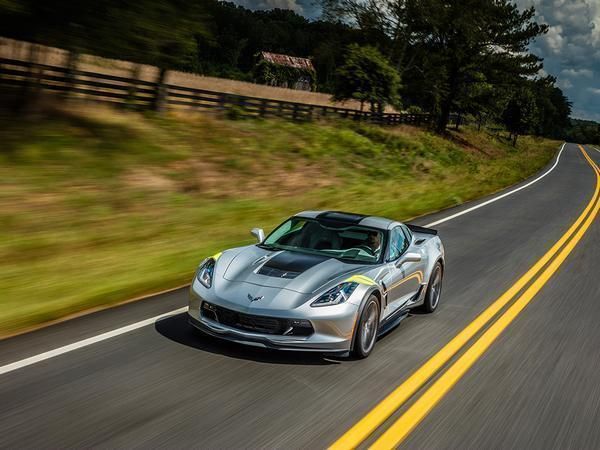 Chevrolet Corvette Grand Sport
Another car that our Mike has been lucky enough to
drive recently
and another that left us wanting a go ourselves. No, it's not the range topping Z06, but for us the Grand Sport would be the pick of the bunch. Its 460hp shouldn't be too much of a handful on UK roads, the optional Z07 pack adds carbon ceramic brakes and Michelin Pilot Sport Cup 2 tyres and, well, just look at it!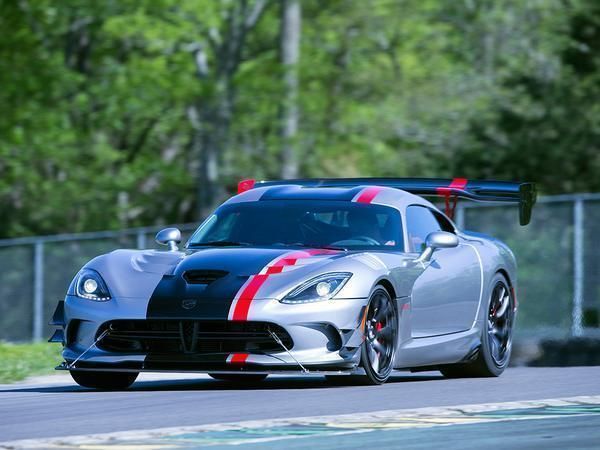 Dodge Viper ACR
As you'd expect from a nation armed to the teeth, the Viper ACR is an absolute track weapon. With 645hp and an optional Extreme Aero Package, not only does it hold lap records at 13 different circuits, but it beat the Porsche 918's record time around Laguna Seca by over a second. And that's a lot when the entire lap only takes 88 of them. We
spotted one
on the site just a few months ago and the mark-up was quite steep then. But the Viper is sadly not long for this world and if we could afford it, it would certainly be tempting!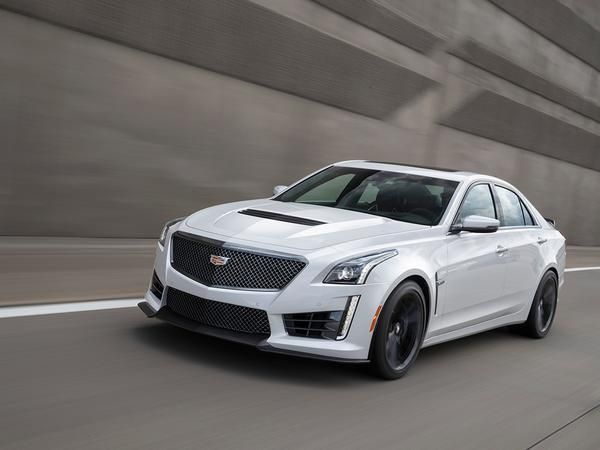 Cadillac CTS-V
Cadillac has traditionally appealed to a curious clientele. Athletes and rappers from sea to shining sea were catered for by the epitome of blingy excess, the Escalade. Meanwhile OAPs, the kind who peered over the wheel as they careened down the wrong side of the road, were catered for by, well, everything else in the range. This makes for a potentially contentious final pick. But Cadillacs have come a long way in recent years and the CTS-V is proof of this. For those bored of the somewhat cookie-cutter design language of certain German manufacturers, it could certainly never be accused of being plain. On top of which, as
we highlighted
towards the end of last year, the current version boasts an incredible 640hp (delivered through the rear wheels!) making it a genuine 200mph star-spangled super saloon!
So there you have it, six of the best American cars that we would love to get our hands on. Have you been lucky enough to drive any of them yourself? Or do you have anything you'd like to add to the list? As always, share your thoughts with us below!