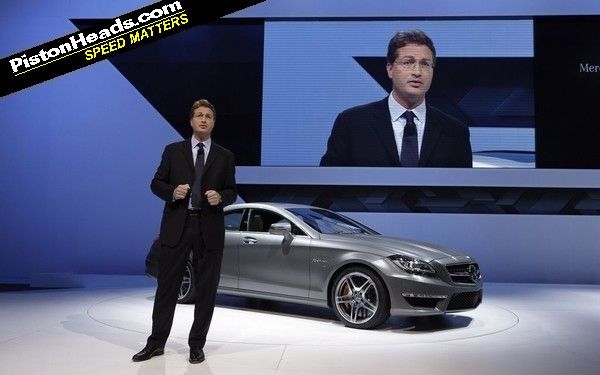 Mercedes will reveal the production version of its SLS AMG E-Cell at the Paris motor show at the end of the month with a price tag expected to be around £300,000 - almost double the 'regular' petrol-powered SLS AMG coupe.
Confirming the all-electric SLS will go on sale to the (very wealthy) public, AMG boss Ola Kallenius said first deliveries would arrive at the start of 2013.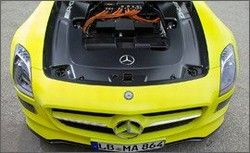 Big performance, or up to 130 miles
The SLS E-Cell, first seen as a
running concept
in mid-2010, will have a limited world-wide production run of just "a few hundred", according to a Mercedes insider. The production version is also expected to match the performance figures of the concept, namely 530hp, 0-62mph in 4 seconds, 0-125mph in 11 seconds and a top speed limited to 155mph. The talk is of 60kWh lithium-ion batteries providing up to 130 miles range, and a one-hour fast-charging capability from zero to 100%.
Speaking exclusively to PistonHeads at the Moscow motor show last week, Kallenius said AMG was working on a host of eco-technologies that would reduce the emissions from its vehicles, including hybrids and full EVs.
"CO2 targets are going down," he said. "AMG's aim is to be the most efficient in class for horsepower and torque. For example, the SLK has 420hp and does 8.4l/100km (33.4mpg).Not only is it the most powerful in its class, it's also the most efficient." he said.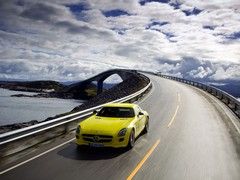 SLS E-Cell set to scoop Audi's e-tron
Kallenius said AMG was working on a range of technologies to bring emissions figures down including "cylinder deactivation, charging, downsizing, direct injection, spray-guided piezo injectors, weight reduction… we're working on all of these, it's not something we do on the side, it's part of the way we work."