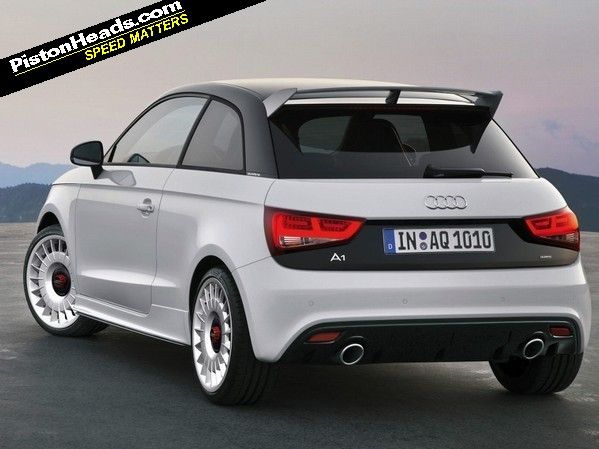 Since posting the story about
256hp limited-edition A1 Quattro
yesterday a source close to Audi has given us both good news and bad news. The good is that the two-litre four-wheel drive supermini will come to the UK, albeit in left-hand drive only. And here's the bad: it'll cost £34,000. If you add all the extras, that'll climb to a whopping £48,000!
Audi had given us the impression that the four-wheel drive hot hatch would come fully loaded, as this line in the press release suggests: "The A1 quattro will be suitably lavishly equipped with many features taken directly from the luxury class."
However our source, who asked to remain anonymous, said that extras like the Silk Nappa leather (£1,100), Super Sports Seats (£600) and hard-drive navigation (£1,375) will bump up the price.
Whether that quoted 0-62mph time of 5.7 seconds was achieved with the car fully-loaded with extras, we weren't told, but passing on the options must yield a more welcome weight saving from the car rather than your wallet.