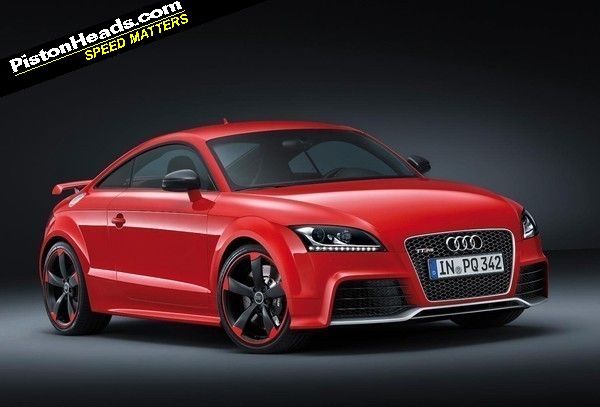 Audi is reportedly planning to build an extreme incarnation of its TT coupe. Ever since the first generation model was released in 1998, the TT has always struggled with an image problem. Early models were criticised for their lifeless steering, and as a result, despite its looks, capable four-wheel-drive system and punchy engines, the TT was never really seen as a true driver's car.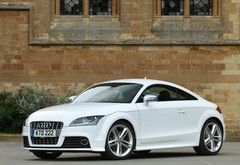 S (above) and RS (top) need sharpening
That perception remains today, despite recent efforts by Audi to change it by releasing first the 268bhp TT-S, and then the 335bhp TT-RS. While on paper, these models have looked like just the thing to fix the problem,
in reality bothhave failed to hit the mark
, and as a result, the TT is still lacking that edge it needs to bring it into the pantheon of truly sought-after drivers' cars.  
Audi is hoping to change that, according to an Autocar story that quotes Audi development boss Wolfgang Durheimer (ex of Bentley), who signalled his desire to build a more extreme version of the next-generation model.
According to the story, the new car would be constructed from a mix of different materials in an effort to keep weight down, possibly as low as 1000kg, and would feature some sort of cheeky roll cage.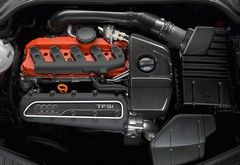 Five-cyl proposed to power TT 'GT3'
When matched to the five-cylinder turbo engine that's also been mooted, as well as the obligatory quattro system, it's not hard to see the potential this TT track special might have. Sorting out the TT's perennially unrewarding steering feel, though, is likely to be a crucial factor in its success.
Audi's management team are apparently meeting this week to consider whether or not a model like this would get their approval, so its fate will be sealed pretty soon. But until it is, we want to know what you think. Would a hardcore TT succeed? Is it what people want right now? Would PHers consider buying a TT 'GT3', were such a thing to enter production? And could it help the TT range as a whole to shed its slightly posey image?