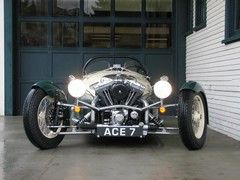 The classic Morgan three-wheeler is scheduled to return this year, in the form of a re-engined Liberty Ace, built in Malvern with a modern version of the original Morgan's JAP engine.
According to a report in the Daily Telegraph, the new trikes are already in build at Morgan's Malvern factory. As we understand it the Liberty Ace is basically a Morgan original design made under licence in Seattle since 2009, where it comes with a Harley Davidson V-twin engine. The terrific pictures here are all courtesy of the Liberty Ace website.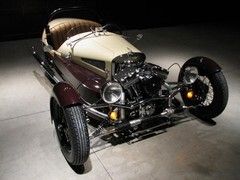 According to the Telegraph, it was the success of the Ace that prompted Morgan to want to have a bash at its own 'new' trike, with the result that it's had to re-licence its own design back from the company it issued the licence to - which all sounds like a wonderfully British muddle but doubtless makes perfect sense to all concerned.
The article claims the new 1,000cc (or more) engine is likely to be assembled locally to Malvern, and with 90hp out on the nose should easily 'crack the ton', as PHers would have been pleased to note back in 1952 when the last Morgan trike was sold.
Come to think of it, we're pretty pleased about in here in 2010.