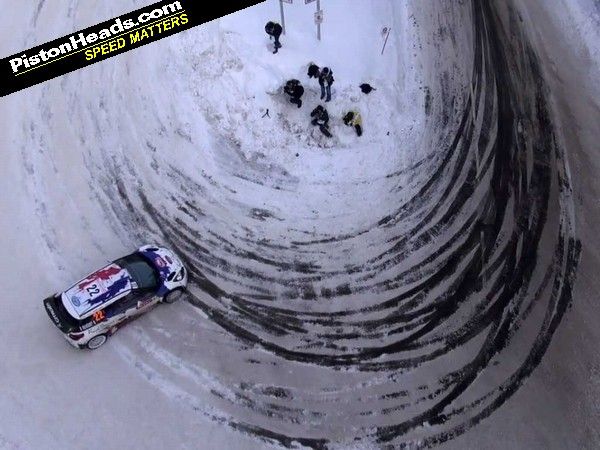 Let's face it, drones have got a bit of a sinister reputation what with all that 'targeted assassination' stuff the Americans use them for. But there are more peaceful, PH-friendly possibilities for remote-controlled flying machines too. Like filming folk skidding about in the snow.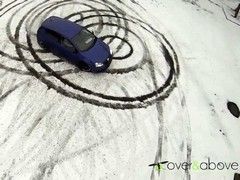 PHers have been getting in on the act too
Response to the first of our
mucking about in the snow
threads has been simply astounding with many PHers taking a pleasingly enthusiastic attitude to driving vehicles of wildly varying suitability in the slippery conditions. Among the many fantastic pictures, video clips and stories PHer ol's
little video
of an R32 sliding about filmed from a drone 'copter really stood out – that the technology to do this kind of thing is within reach of mere mortals (mere mortals with more than a bit of skill, it's worth pointing out) is simply breathtaking. A tip of the hat to co-conspirators
Over And Above Photography
 for demonstrating their talents here. Not so long ago this would have been out of the reach of all but big-budget film crews with real helicopters but this democratisation of aerial photography has huge potential.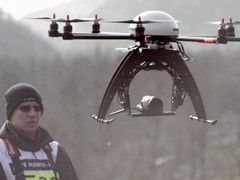 Serious piece of kit but seriously cool footage
One realised on the Monte Carlo rally too. OK, this is a bit more involved than a couple of PHers mucking about in a car park and has been doing the rounds widely but if you haven't seen it yet it's well
worth a look
.
'ol' takes his R32 for a spin...
 
A drone's eye view of the Monte Carlo rally
Drone-Work at the Rallye Monte Carlo 2013 -- MAKING OF-- from FS Aviation on Vimeo.