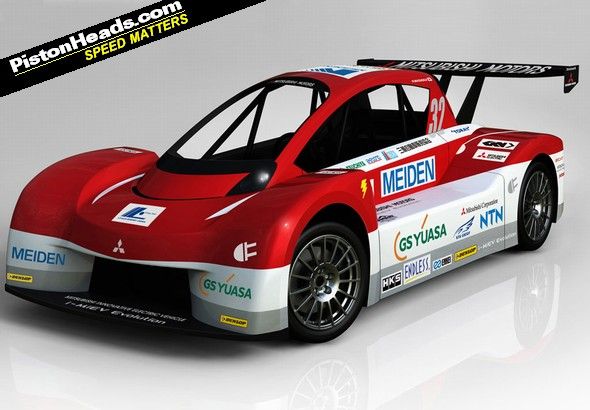 As far as weird racers go this car, the Mitsubishi i-MiEV Evolution, has to rank pretty high on the odd-ometer.
It's been designed to compete at this year's Pikes Peak International Hill Climb in July this year and uses the same motor, drive battery and other major components as the production i-MiEV, but fitted to a specially-designed body which uses a spaceframe chassis and a carbon fibre body panels.
Well, we say 'the same motor', but actually the i-MiEV Evolution uses three of the stock i-MiEV's motors, one driving the front wheels and two driving the rear wheels, giving 240KW of power (thats around 325hp).
Mitsubishi will also be propelling two more near-standard i-MiEVs up the Colorado hill, but it's the quirkily shaped Evolution version (which for reference is around the same size as an Evo X) that we'll be most interested in. Though Monster Tajima's own electric efforts or a certain RS200 might just grab a little more of our attention...