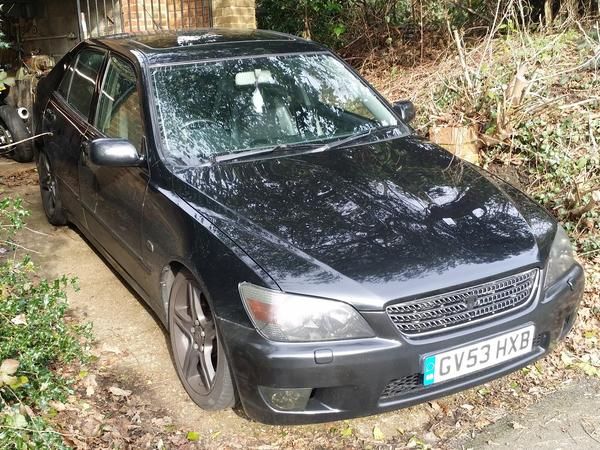 Life can, on occasion, throw a curve ball at you. It then depends on how you deal with it - either give in, or battle through and make the most of it. In this instance, James_33's friend was told to get rid of his beloved Lexus IS200 SE by his partner; too much money was being spent on it and it was due to be replaced with her dad's old Rover 25.
Taking that as an opportunity, James_33 cheekily offered the same £100 that the scrap yard would offer and, lo and behold, the car was his. MoT'd for another three months, this Lexus has 160,000 miles recorded with most of the standard equipment in working order.
Looking like it had collapsed suspension, this car had in fact been lowered with special camber inducing front suspension arms. The seized coilovers were sorted on the first day, as were the tinted lights, and those camber inducing suspensions arms will be swapped out for the originals. The engine bay is being cleaned up and put back to its original working order - this shows a lot of potential for £100!
Congratulations James_33 your Lexus is our Reader's Car of the Week. Read the full thread here.