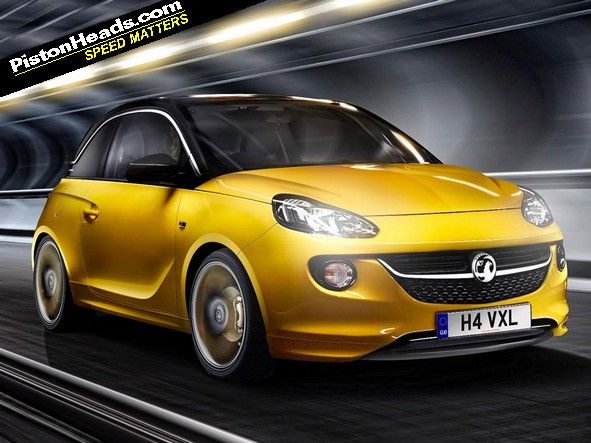 It's the car you've all been waiting for, and Vauxhall/Opel is so excited about it they felt the need for an all upper-case name. So here they are: the first official pics and spec of the ADAM city car.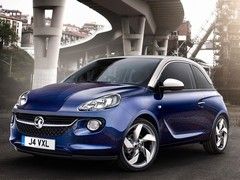 And although it is tempting to take the pee out of such a silly name and RANDOM use of block CAPS (in fact it's impossible not to), this is a significant car for Vauxhall.
So let's get the sensible stuff out of the way first. The city car class (or A-segment) is awash with retro design, so it's genuinely refreshing to see that the ADAM is unashamedly modern and different (if a little bit 'grinny' around the nose).
It's also good to see Vauxhall making the right noises about 'customisability'. Mini and, to a lesser extent, Fiat with the 500 have made hay by providing a multitude of option combinations, and Vauxhall is proud to point out that the ADAM can be had in a million different combinations of trim and equipment.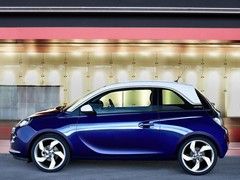 Eventually, the ADAM will also be the first Vauxhall to get an all-new direct-injection, forced induction engine (possibly a three-cylinder item) and six-speed gearbox, though launch cars will be five-speed with older engine designs.
And now the silly stuff. There are three basic trim levels for the ADAM: the JAM, the GLAM and the SLAM. We joke not. With the Jam (can't keep those block caps up, they're too irritating) you get the 'funky side of Adam'. The Glam, on the other hand, is 'sleek and elegant' with 'luxurious colours and chic fabrics'. Then there's the Slam, which has 'attitude and energy', 'vivid colours' and a 'racing steering wheel'.
All of which sounds lovely, if a little over-wrought. But tell us this: could you really see yourself driving around in something called an ADAM JAM? Guess we'll find out who answers yes to that question when the car goes on sale in January 2013...