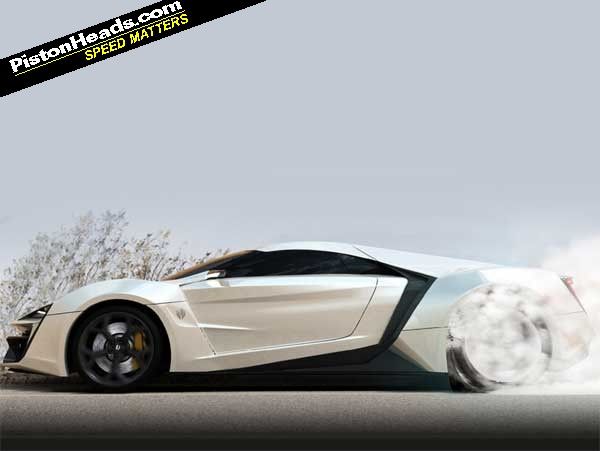 Though the reality
may in fact be different
it's a popular stereotype that every hypercar ever built now resides in the Middle East, before being re-imported to be driven around London's West End in a blaze of lilac wrapped bodywork and diamond encrusted wheels.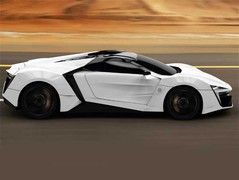 Looks good in the pics - will it go further?
Given that many of these cars hail from more traditional manufacturers and have been 'reimagined' to suit local tastes it's perhaps a surprise there isn't more homegrown talent. Now there is, with a new Lebanese-based firm called W Motors apparently ready to do battle with the hypercar elite with its … Hypercar.
The firm's website is full of computer renderings and could be written off as fanciful but an appearance at the Qatar motor show reported yesterday by our colleagues at Autocar would suggest there's more than a daydream going on here.
You can indulge in a bit of hyperbole on the firm's website   but the promise that it will make just five of each of its models and these will be the "most technologically advanced Hypercars in the world" using "never seen before technologies inside and out" may raise a few eyebrows among a marketplace awaiting just that from heavyweights like Ferrari, McLaren and Porsche. Or not, as the case may be.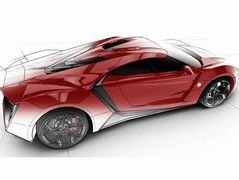 Ruf-tuned Porsche engine at its heart
Launched last July by local entrepreneur Ralph R Debbas credibility going beyond the online showroom is provided by links with European manufacturing expertise (Magna Steyr) and proven performance car engineering (Ruf), confirmed by the promise of flat-six power. No prizes for guessing the origins of that then, Autocar reporting 740hp, 737lb ft (or 1,000Nm in new money) and suitably bombastic performance figures.
Deliveries are said to be starting by the end of this year.