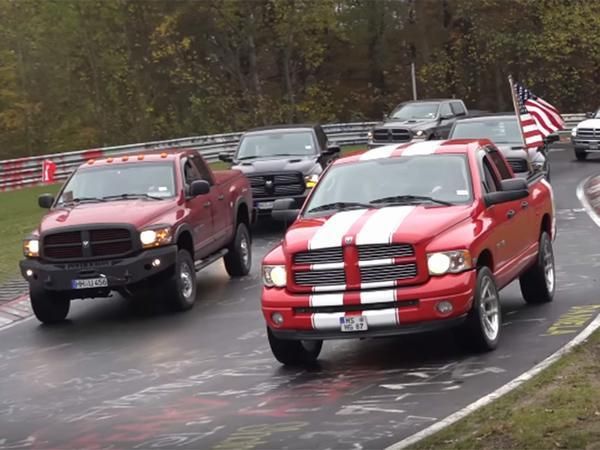 Of all the places you would expect a world record for a collection of pick-ups to take place, the Nurburgring is not one of them. Still, it has happened, and a new pick-up parade world record has been set.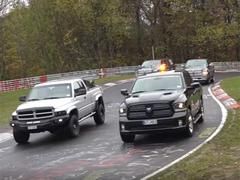 And there's plenty more besides!
Perhaps not typical news fodder, granted, but it seems rather amusing that a record for that most American of vehicles should take place in Europe. Even better, the previous record was set in Mexico...
There were meant to be 1,317 Rams in attendance at the AutoGlobalTrade organised event, but the final confirmed number was 1,152. A significant improvement on the 638 recorded for last year's attempt though. The assembled field of owners was predominantly German, with a few from Belgium and Holland as well as a sole British representative from Waterlooville. Good effort that man.
Naturally there's a video to accompany the big day, but be warned; 1,000 Rams passing Adenauer Forst at about 10mph takes a long time! And not a single one dares to take the off-road route...
As yet there is no news on a response from rival F-150 or Silverado clans on taking the record from their Ram adversaries, but don't expect this one to rest for long; there is honour at stake! Oh yes, and there's an all-new Ram due for the 2019 model year, so perhaps that's the time for another attempt. God bless America (and European fans of their cars).
Watch the video here.
 
[Source: Autoevolution]