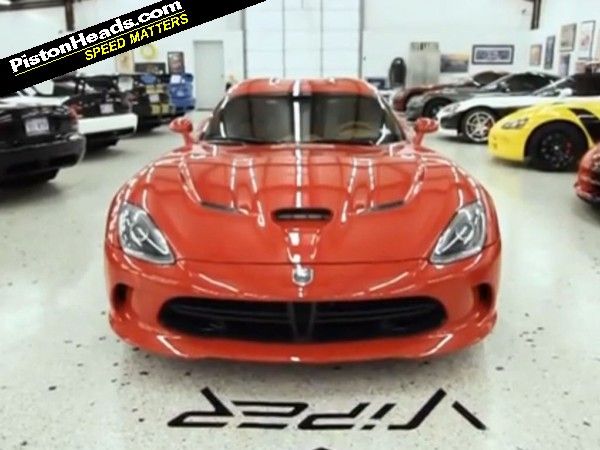 In most of our dream car collections, there's probably more than one example of a particular model; perhaps a 911 GT2 and GT3 for example. And who wouldn't want a CSL to accompany an E30 M3?
But Wayne and D'Ann Rauh have taken their brand fascination to whole new level entirely; they have 65 Dodge Vipers. 65 Vipers. Not only is that an absurd amount of V10 Dodge mayhem, that's only around two thirds of their collection (sadly not discussed in this film).
So this sort of car hoarding requires years of meticulous research, travelling and purchasing, right? Not exactly. Amazingly, the Rauhs only made the decision to buy a Viper in 2006, meaning they've been buying around nine Vipers a year since then. Crazy.
Dan even met the Rauhs at Le Mans this year and it would appear they're just as wonderfully barmy in reality. It's in the last update on the LM Friday liveblog.
The latest addition is a 2013 SRT Viper GTS, but star of the show has to be the SRT/10 ACRX. Even amongst the others, it's a terrifying car. Unfortunately, it isn't road legal and it's only been used on their estate.
This vid doesn't actually feature any driving of the cars, which seems something of an oversight. But that's what the rest of YouTube is for, right? So here is ten minutes of Tom Coronel, Nordschleife and V10 for you.