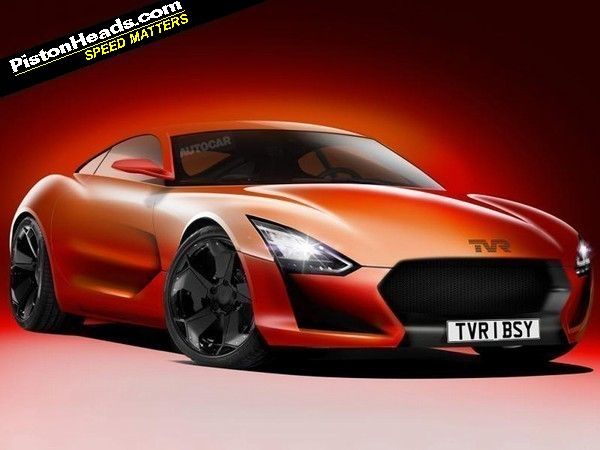 Remember how we all heard
TVR was back
, interviewed its
new owner Les Edgar
and then ... things went a bit quiet?
If you feared that was the end of that Autocar today brings us news that the reborn TVRis very much is on track and due on sale in 2017. It gets better too. Gordon Murray - yes, Gordon Murray - has confirmed his involvement with the project and though technical details are sketchy the basics would appear to be very, well, TVR. Namely V8 power from a Cosworth-built engine, rear-wheel drive, manual transmission, a kerbweight less than a Toyota GT86 (1,100kg is suggested) and pricing to "pick up where the last range left off". Edgar, Murray and operations director John Chasey claim to be fully funded and hope to build 1,000-1,500 TVRs a year in a UK factory, location TBC.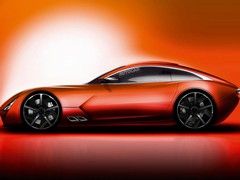 Real thing or file under 'believe it when you see it'?
Given previous experience a degree of scepticism would be natural enough. Not least because those looking to spend upwards of £60K on a traditional hairy chested British sports car would, of course, seem very well served by the Jaguar F-Type. Bit more cash and more old-school tastes? An Aston Martin Vantage is still a very appealing prospect. Looking beyond these shores the Mercedes-AMG GT does a similar thing rather well and Maserati is looking to enter the front-engined GT market too. Different kind of cars but it's impossible to ignore Porsche's hold on this sector of the sports car market too.
But having met them in person Autocar's Steve Cropley paints Edgar and his team as die-hard TVR fans and owners, convinced that the desire for more back to basics, lightweight and hardcore cars the like of which TVR used to build hasn't gone away. And isn't currently served by any mainstream manufacturer.
Murray's involvement with the project certainly gives it some additional credibility, his much touted iStream production methods - originally intended for his T25 city car - seemingly adaptable enough to be used for hairy chested sports cars too. At heart it uses conventional steel tubes but the composite panels are bonded to it, creating a lightweight and rigid structure. A proprietary engine seems a bold move given memories of TVR's previous efforts on that score but Cosworth's involvement should reassure, Autocar speculating the unit may be based on the Ford Mustang's 5.0-litre lump with something between 450-500hp. And, yes, this time around we'll have ABS and traction control, though you'd expect the latter to be switchable.
Can Edgar, Murray and Chasey really pull it off? Over to you...
You won't be surprised to hear PHers are already talking about this - join the conversation here!

---
[Sources: Autocar]