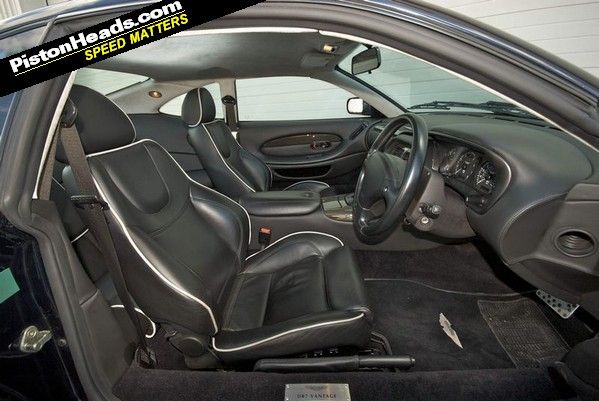 Forget the quips about Ford switchgear, the DB7's cabin is well appointed and stylish. Taller drivers may find headroom limited and the rear seats are only good as added storage space, but the DB7's interior is ideally suited to its role as a grand tourer. The Volante makes a token effort at offering rear seats, but its hood steals too much space for the back pews to accommodate even children. Boot space in the drop-top is also compromised by the convertible's folding roof.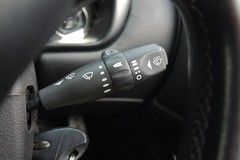 Yes, yes, there is some Ford switchgear
More of a concern should be the condition of the leather upholstery. All DB7s have hide seats and they wear more than some rivals', so look for cracks, splits and stains that might be pricey to rectify. Also check the plastic latches that tip the front seats forward. If they are broken, it's a sign of a careless owner and something else to pay to be repaired, even if it is a cheap part to buy.
Central locking can play up, so try it a few times, and do the same with the electric windows to be sure they rise and drop smoothly. The rest of the electrics should be hassle-free, but with DB7s built up to 1997 it's worth checking the Cobra alarm fitted works. A factory-fitted system was used from 1997-onwards and is generally thought to be more reliable.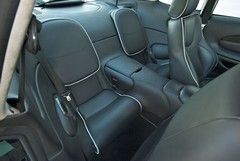 Not the most practical 2+2
July 1996 marked the biggest change to the DB7's cabin with the arrival of twin front airbags. There were also improvements to the switches and shape of the seats, which offered more comfort and little extra headroom.
Aside from the air conditioning, electrically adjusted seats, CD stereo and leather trim of all DB7s, the Zagato came with quilted leather seats finished in chocolate brown leather and a Zagato 'Z' embossed into the seat back. This model also had unique leather-trimmed door cards and a luggage shelf replaced the rear seats.

---
Buying Guide Contents
Introduction
Powertrain
Body
Rolling chassis
Interior
Insurance
Search Aston DB7s in the PH Classifieds