Give the suspension a good inspection to check there are no leaks from the shock absorbers. You also need to be satisfied the Dynamic Chassis Control (DCC) system is working if fitted. Cycle through each of the modes and feel for the change in the firmness of the suspension. If you can't detect this on an averagely bumpy road, the system may have failed.
Many R owners have opted for H&R aftermarket lowering springs as they work with the DCC system that was standard on this model. The DCC offers Comfort, Normal and Sport settings and which mode you prefer comes down to personal preference and quality of road surface.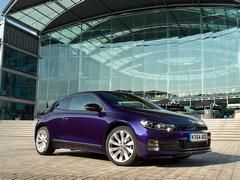 The brakes on the Scirocco are more than good enough for road driving on all models, including the R. If you want to use the car on track regularly, a big brake kit will soon become a priority and that requires a spend of at least £1600 to improve the front end with larger discs and new pads and calipers.
When it comes to tyres, most owners pointed us in the direction of premium brands and reckoned Michelin Pilot Super Sports or Goodyear Eagle F1 Asymmetric 2/3s were the best choices for all-year grip and decent wear. Have a good look at the tyre wear, too, as uneven wear patterns point to misaligned suspension. You should also listen out for a humming noise at higher speeds that could be due to the same problem with the rear set-up.
---
PHer's view:
"My 2.0-litre TSI gripped the road well, the steering was well weighted and gave a decent amount of feedback and it handled well. It also felt a fair bit quicker than the official figures suggested."
Scirocco10
---