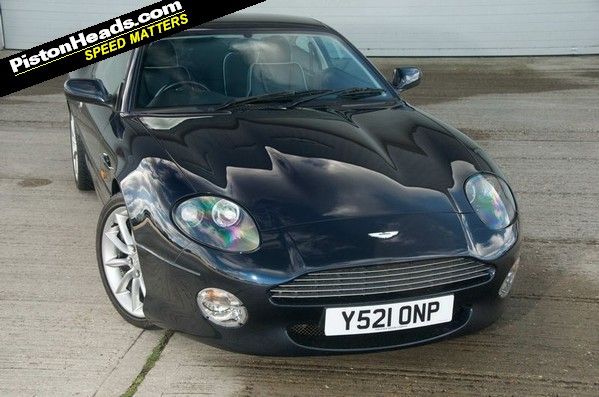 The DB7 marked many changes for Aston Martin, not least a shift in production away from Newport Pagnell to a new facility at Bloxham, near Banbury in Oxfordshire. Another change was the DB7's semi-monocoque steel platform and composite body panels. The monocoque offered far greater structural rigidity than previous Astons, which in turn improved handling and ride comfort.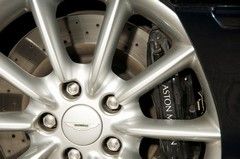 All DB7s bar DB AR1 have 18-inch wheels
Attached to the monocoque is a double wishbone front suspension set-up with coil springs, shock absorber and anti-roll bar. There are also double wishbones at the rear, but also longitudinal control arms, as well as dampers and anti-roll bar. Front track is 1,524mm and it's 1,530mm at the rear, while wheelbase is 2,691mm.
The DB7 came with 18-inch alloy wheels as standard, initially with a large centre wheel cover that could be removed. These wheels could also be ordered with a polished finish and five-spoke alloys were an option.
Aston always had a Volante soft-top model in its plans and this arrived with additional strengthening in the floor pan and rear bulkhead, and especially around the windscreen frame to compensate for the lack of metal roof. The Volante also had softer suspension settings to help its less rigid body cope with poor roads and this suspension set-up was then applied to Coupe models from July 1996-on, which are often referred to as Series 2 or 'twin airbag' models.
Vantage models came with suspension firmed up by 20 per cent compared to the 3.2 Coupe, but Vantage Volantes have the same suspension settings as the standard drop-top. Braking is dealt with by 305mm front ventilated discs and 284mm rear vented discs that use a Teves anti-lock system. Turning all DB7 models is a power assisted rack-and-pinion set-up with 2.54 turns from lock to lock. For the V12-engined Vantage models, the brakes increased in size to 355mm vented and cross-drilled discs at the front and 330mm ventilated rear discs. The Vantage's wheelbase also shrunk by 10mm to 2,591mm compared to the 3.2-litre cars, while a cruciform X-brace was fitted beneath the axle to reduce axle wind-up. Zagato-bodied DB7s have Pagid RS42-1 brake pads sitting behind unique 18-inch alloy wheels that gave a slightly wider front and rear track.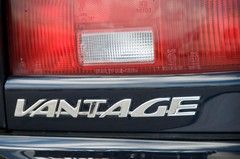 Still looks good from here
Vantage models also saw a switch from Bridgestone Expedia 245/40 ZR18 tyres to Bridgestone SO2 rubber. The limited edition Zagato and production GT models stuck with this wheel size, but the DB American Roadster (DB AR1) changed to 19-inch alloy wheels.
Upgrading a 3.2-litre DB7 to Vantage-spec brakes is a common and welcome change, while a Driving Dynamics pack provided firmer suspension. Watch for kerbed alloy wheels as the DB7's wheels are strong on the outer edges but weaker on the inner side and this can lead to wheel wobble with no instantly obvious damage to the wheel. Uneven tyre wear is another indicator of this or it could also point to poorly repaired accident damage.
One last warning: rust. It can occur in DB7s, particularly in later cars that were not as well rust-proofed as the early models. Check around the jacking points, front bulkhead, floorpans and radius arm mounts and account for any repairs in the cost of purchase as any of these fixes will be expensive.

---
Buying Guide Contents
Introduction
Powertrain
Body
Rolling chassis
Interior
Insurance
Search Aston DB7s in the PH Classifieds