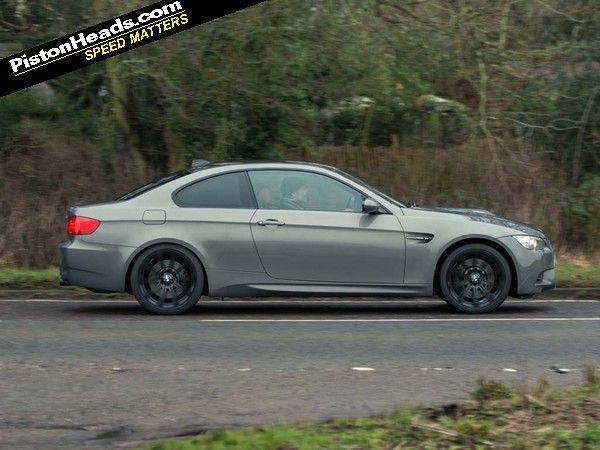 The
E9x generation M3
in saloon (E90), Coupe (E92) and Convertible (E93) form uses MacPherson struts at the front and a multi-link set-up at the rear with longitudinal and double track control arms. Although similar in design to the standard 3 Series', the M3's suspension incorporated a lot more aluminium to save weight, so only the lower front control arm remained from the standard model.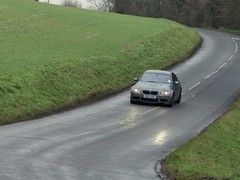 Optional EDC dampers a desirable extra
Standard M3 sits 15mm lower than an equivalent non-M3 3 Series model, while the Competition Package further lowers the car by 10mm. The GTS, which is a far more specialist machine, has front suspension that sits 16mm lower than a standard M3's and 12mm lower at the back as it does away with rubber bushes to trade refinement for handling response.
BMW offered its EDC electronic damper control as a £1,295 option from new, which allows the driver to choose from Comfort, Normal and Sport settings. This can be worked separately or as part of the MDrive button that also lets the driver tailor the engine map and traction control settings.
The M3 has 360mm front discs and 350mm rears, both ventilated and operated by a single piston floating caliper. The brakes are one area where many M3 owners choose to upgrade to better pads, while braided hoses are also a sensible choice for those using their cars on plenty of track days. Bigger brake discs with four- and six-pot calipers are available for the more serious track driver, though this is a very costly route to take.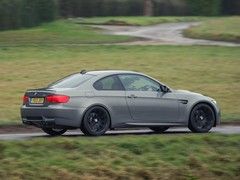 18s were standard with many opting to 19s
As standard, the
E90 M3
came with 18-inch alloy wheels and Michelin Pilot Sport tyres in 245/40 ZR 18 front and 265/40 ZR18 rear sizes, though many new buyers opted for the 19-inch wheels for aesthetic reasons. It's generally accepted the car rides and handles a little better on the smaller wheels, though this M3 is also credited with having a much more planted feel than the previous E46 M3 on bumpy roads.
Any car you think about buying should handle very predictably with quick reactions from the rack and pinion steering. The suspension is quite easily knocked out of line by kerbing or sustained hard use on track, so check tyre wear is even on all four corners.
The alloy wheels are diamond cut and can only be refurbished a couple of times before replacement is the wiser option. Kerbing can let water under the lacquer and lead to corrosion. BMW didn't use run-flat tyres on the M3, but there is only a can of tyre sealant and compressor in place of a spare tyre, so make sure this is present in case of a puncture.

---
PHer's view:
In terms of the ride and performance, my car didn't have the electronic dampers, which apparently gives the same ride as the middle of the three settings on EDC cars.  I never yearned for a softer ride and it was quite supple compared to other performance cars I've owned and driven, but it would have been nice to eliminate a little roll.
Adam Walker

---
Buying guide contents:
Introduction
Powertrain
Rolling Chassis
Body
Interior
Search for BMW M3s in the PH classifieds