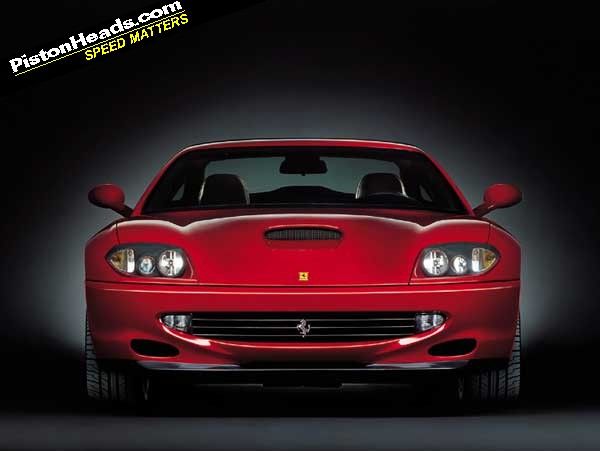 The 550 Maranello and Barchetta share the same length and width, coming in at 4,550mm and 1,935mm respectively. For height, the Barchetta sits slightly lower at 1,258mm to the coupe's 1,277mm, but both have an identical 2,500mm wheelbase.
Bodywork made from aluminium is attached to the tubular steel frame underneath, while the front and rear bumpers are made from composite plastics to better withstand parking knocks. Accident damage is a concern with the 550 as the ASR traction control allows a fair degree of slip before it comes into play, which can catch out the unwary driver used to more restrictive ESP systems. Look for even panel gaps, consistent paint colour and any overspray.
Rust is also an issue with the 550. The first places to look are under the leading edge of the bonnet and around the boot lid's lip. As these panels are aluminium, the corrosion isn't terminal, but it will be costly to have the car properly repainted. You should also check around the wheelarches for corrosion brought on by stone chips. Another place to look for oxidation is on the radiator shroud, though this is purely cosmetic.
Some owners have had problems with the warning light for the bonnet coming on at higher speeds. The bonnet lifts slightly at speeds above 100mph, which causes the warning light to illuminate. Adjusting the bonnet seals should cure this as it helps the bonnet sit more snugly.

---
PHer quote
"It's not tried to kill me or bankrupt me. There must be something wrong."
JG

---
Buying guide contents:
Introduction
Powertrain
Rolling Chassis
Body
Interior
Search Ferrari 550s in the PH classifieds