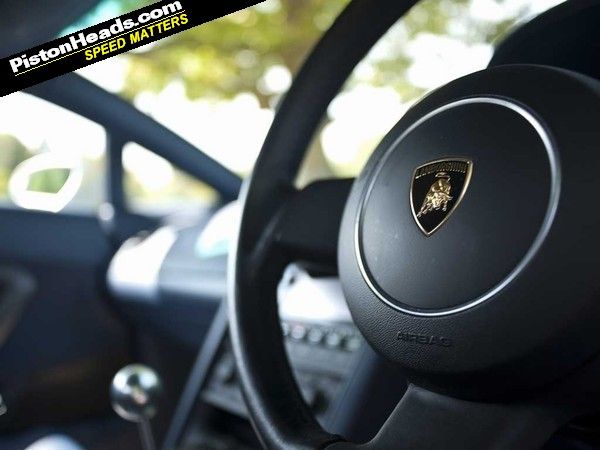 Cheap jibes about the Gallardo borrowing its interior from an Audi A3 are pointless. Yes, much of the switchgear is taken from Audi's back catalogue, but that's a good thing as it works well and looks good in the Gallardo. The Lambo's interior is very well put together too, with quality easily beating a Ferrari 360 or 430 cabin.
The outer leather bolster on the driver's seat can wear and look scruffy on higher mileage cars or those used for lots of short journeys, so account for this in the price you pay. A specialist trimmer will charge around £500 to sort it invisibly. All of the other leather upholstery should be in fine fettle.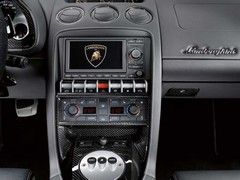 Audi switchgear familiar but works well
An Alcantara steering wheel is fitted to Superleggera and Performante models and can 'shine' after much use. This is inevitable, but replacement steering wheels are available from Lamborghini. These models also come with sports bucket seats that only adjust for fore and aft movement, which can restrict comfort on longer drives. They also place the driver quite high in the car, so taller drivers will find comfort compromised.
All Gallardos have dual-zone climate control that is effective and reliable. All of the main dials, switches and controls are equally trouble-free. A six-disc CD autochanger is also standard equipment, but many Gallardo buyers upgraded to Lambo's £2,500 integrated sat-nav and MP3 player unit that comes with a seven-inch display screen. It's easy to use and worth having.
Some Gallardos have a dimming rear view mirror that uses a light-reactive fluid. It has been known to fail and leak the fluid on to the controls below, so if you notice the fluid beginning to swirls around the mirror it's best to order a replacement before it leaks.
The battery in the Gallardo is powerful, so it can cope with the car being left standing for long periods. However, in these circumstances it's best to start the car with the air con, radio, wipers and lights off as an error warning can appear for the transmission. If this happens, switch off the car completely and restart. If the fault code persists, a dealer visit is on the offing.

---
Owner's view:
"My LP560-4 Spyder was not a patch on the Superleggera - it felt heavy, the brakes were awful compared to the carbons on the SL, and it was noticeably softer, but it sounds oh-so absolutely amazing without a fixed roof. These are cars for poseurs without a doubt, not drivers who prefer a pure car."
Steve Morrisey

---
Buying guide contents:
Introduction
Powertrain
Rolling Chassis
Body
Interior
Search for Lamborghini Gallardos in the PH classifieds now