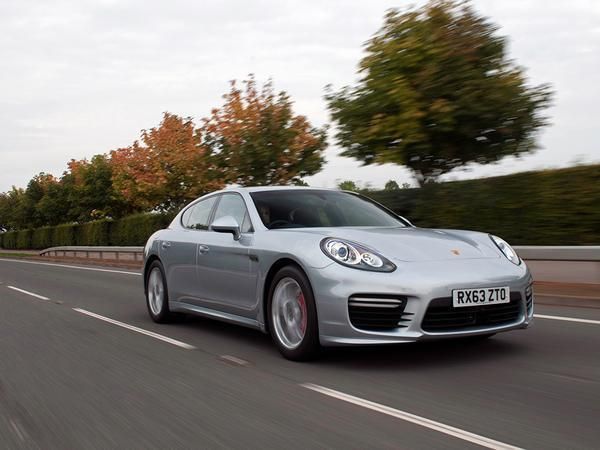 There really isn't a lot to be worried about where the Panamera's body is concerned beyond the usual warnings to check for signs of damage or poor repairs. Any car bought from a Porsche dealer or independent specialist is very unlikely to have any problems.
The Panamera's electrics are much more reliable than earlier Cayenne's, so the pop-up rear spoiler is not going to cause any trouble. The GTS has a three-piece rear spoiler that rises out and folds into position as a party piece.
An option for the Panamera was the Sport Design Package that brought black air intakes for the front, side skirts and a body-coloured rear diffuser-style apron. It could be retro-fitted or applied at the factory and came with 20-inch Panamera Sport alloy wheels. The S models sit on 18-inch rims as standard, while the Turbo came with 19-inch wheels.

---
PHer's view:
"Maybe I'm in a club of one, but I love the Panamera's looks. It suits me to the ground and the rear doors and hatch make it a proper family car that my old 911 could never manage."
James Warr

---
Buying Guide contents:
Introduction
Powertrain
Rolling chassis
Body
Interior
At a glance
Search for Porsche Panameras in the PH classifieds