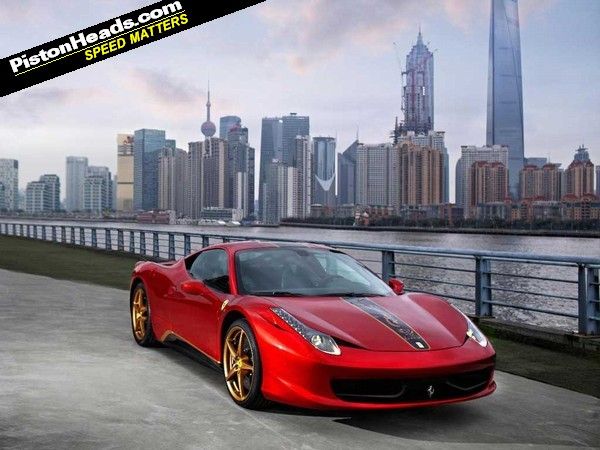 Only the other week Ferrari was celebrating the fact it had eight million followers on Facebook via the medium of a
458 supposedly doughnutting the number into the tarmac
at Fiorano.
Perhaps inspired by this and faced with a temptingly open space and the keys to a 458 a chap tasked with placing the car on an ancient Chinese monument for a display marking 20 years of Ferrari in China did what, admittedly, more than a few of us would do and decided to lay down some rubber. Without necessarily taking into account the sensitivities of doing so on a 600-year-old monument in Nanjing.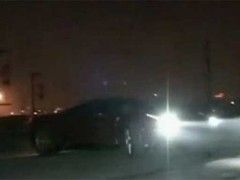 I'll just put it over there then shall I?
In
a BBC report on the incident
(and an official statement reproduced below) Ferrari has publicly distanced itself from the person responsible, saying he was an employee of the dealership supplying the cars and not actually from Ferrari. Nevertheless, it has also offered an official apology and to help repair any damage caused by the 'negligence' of said, most likely former, employee.
Somewhat awkwardly the car involved was one of 20 specially customised 458s built specifically to celebrate Ferrari's two decades of sales in the country. According to an earlier press release the car's Marco Polo Red livery is inspired by a Chinese idiom known as longma, which means, as Ferrari puts it, 'the vigour and spirit of the legendary dragon horse'. You can see where this is going and, yes, juxtaposed against the prancing horse on the front is a golden dragon that apparently reflects Chinese culture. Culture that, these days, is seemingly celebrated by gold embroidered logos on a Ferrari's headrests.
Either way, Ferrari will probably be wishing for a bit less spirit of the legendary dragon horse in its representatives and that, like the doughnuts in the Facebook video, these ones had been sketched out on a computer too.

---
The statement from Ferrari concerning the incident reads as follows:
"This was not a Ferrari publicity stunt as has been claimed.
The car was authorised to be on the wall for static display only, with full permission of the relevant local authorities, with the event being organised and managed by a local Nanjing Ferrari dealer to celebrate 20 years of Ferrari sales in China. Unfortunately, an employee of the dealership (not a Ferrari employee) took it upon himself to drive the car in the way that you will see in the video, with the very regrettable result that tyre marks were left on the ancient monument.
Ferrari SpA has unreservedly apologised to the Chinese authorities and local community for any damage and offence caused, and has promised to work with the necessary officials to repair any damage caused by the negligence of this individual. Furthermore, the Nanjing dealership has taken the necessary actions to discipline the employee in question."