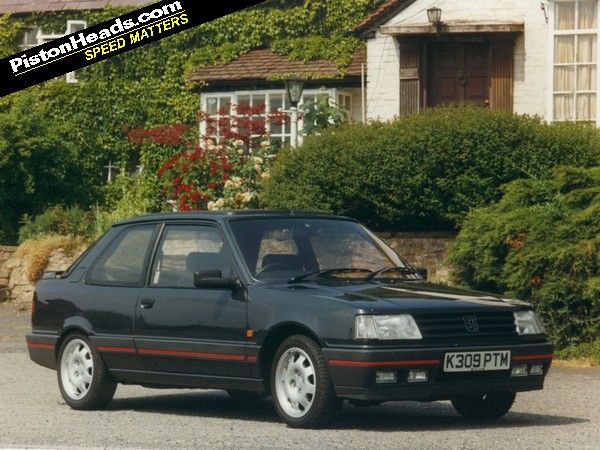 Pity the
Peugeot 309 GTI
. Based on a defunct Talbot project and sneered at for slightly dumpy looks, it also had to share a showroom with the pert, petite
205 GTI
back in the days of the
now-revived Peugeot Talbot Sport stripes
. The 205 was the car everyone wanted, and it's the one that's remembered as such today. But despite its reputation as the frumpier, more sensible big brother, the 309 was a fantastic car in its own right; perhaps even, some reckoned, a better one. "The 309 GTI is a most desirable alternative to the usual run of sports hatchbacks, offering the performance and handling of the 205 GTI but with more space and greater refinement," ran the Autocar road test at the time.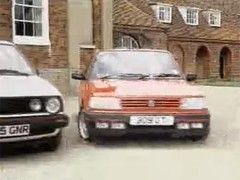 Doesn't the 309 look cool here?
This was the era that car ads were just starting to get amusing, of course, and rather than go with its usual,
dour efforts
to tell us all about how worthy its cars were, Peugeot decided it wanted a piece of that action in 1989. So it came up with
this little number
, memorable not just because of the neat plotline that still raises a chuckle today, but also for the fabulous array of brand new, and now much sought-after, 80s hot hatches assembled to take part in the photoshoot at the ad's heart.
Throw in some spirited driving, including a cool reverse turn, several bouts of lift-off oversteer and a precise handbrake stop to finish, and it's enough to get you all excited about trotting down to your local Peugeot showroom to hand over some cash. Except you can't, because all they'll be able to sell you these days is a 208 GTI. No, if this ad woos you, you're best off turning to the PH Classifieds, where you'll find this fruity-looking GTI-6 powered example, converted by well-known tuner Pug1off.