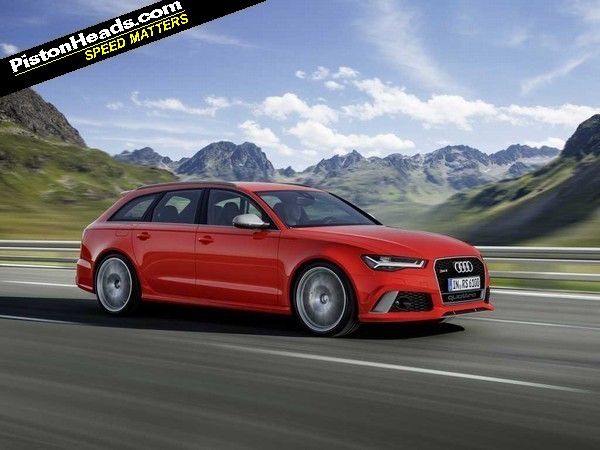 This is a coincidence, honest. Just minutes after the RS4 Hero was published, praising how fast a 15 year-old car still feels, Audi has detailed its latest and even quicker RS models. The German supersaloon power wars are not over yet!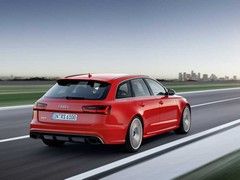 Will be at the Photoshopped city PDQ
But the new
RS6
and
RS7
aren't 'Plus' models, as the faster versions of the former
have been previously
. They are now branded 'performance' and, well, they sort of do what it says on the tin. Audi is quite vague on the exact modifications, talking of 'technological expertise', 'increased rpm and boost pressure' plus 'specific engine management' but without any numbers to support those claims.
The performance figures, though, are in no doubt. Power is up 45hp to 605hp and there's an overboosted torque peak of 553lb ft too, with 516lb ft the regular maximum. From 0-62mph, both performance models are two tenths quicker than the standard RS at 3.7 seconds, from where it just gets sillier still. Audi quotes 12.1 seconds to reach 124mph, a staggering time that's 1.4 seconds swifter than the regular cars. Twelve seconds! Fuel consumption and emissions are said to be unchanged, meaning 223g/km and 29.4mpg for the RS6 or 221g/km and 29.7mpg for the RS7.
Further tweaks beyond the standard cars include a drive select button on the steering wheel, new 21-inch cast aluminium wheels and 'carbon twill blue inlays'. Classy.
UK pricing isn't yet set for the performance models, Audi only confirming German RRPs of 117,000 euros for the RS7 and 121,700 for the RS6. The cars are available from November so expect more info soon. And if you can't wait until then, current RS6s are now available from less than £60,000. They're still pretty quick after all...