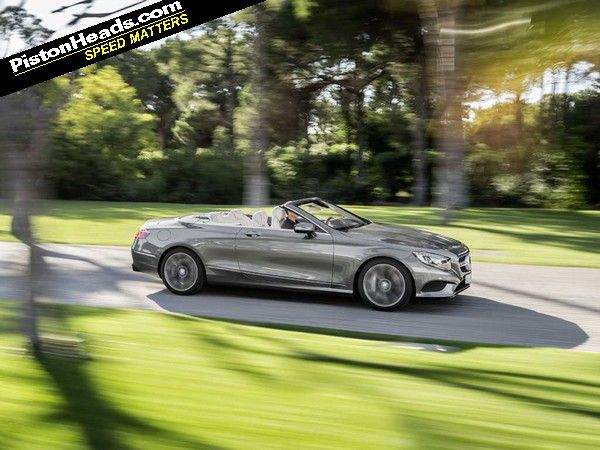 That there is a page in Mercedes'
S-Class Cabriolet
press release dedicated to the new climate control tells you a great deal about this car. Look elsewhere for a big convertible with sporting aspirations - a Maserati GranCabrio perhaps? - for this is about maximum decadent luxury sans roof.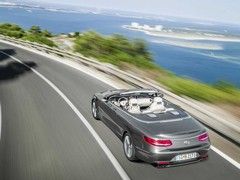 For when the yacht won't really suit
So with the new climate control, or Thermotronic as it's officially known, there's no dithering with the ventilation once the roof has gone down - it's fully automatic. Mercedes says an overlapping function allows for 'maximum climate comfort' roof up or down, with 12 sensors (!) and 18 actuators. It will automatically adjust for dew, for 'any changes in solar irradiation' and has three climate styles: diffuse, medium or focused. Right. If that goes wrong bank on it being more than a regas to fix...
So staying cool is covered, but what about looking cool? Of course this is a subjective thing but we would have to say the S-Class cab has that sorted too. Long, low and elegant, it's as successful a transformation from the coupe as was hoped for. It still doesn't look that big in the back though.
But that won't matter because all occupants will be treated to 'excellent noise-related comfort' thanks to a low 0.29 drag co-efficient and a three-layer soft-top with a butyl layer, a water barrier and 'acoustically optimised roof lining'. When the time comes to do away with the lining, the butyl and the water barrier, the roof can disappear in 20 seconds at speeds of up to 37mph. Naturally your luggage is safe from the retracted roof thanks to an automatic partition.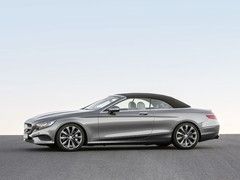 Fairly lovely with the roof up too
That's not to say Mercedes has completely ignored how the drop-top S-Class drives. To compensate for the missing roof, rigidity is restored through a new aluminium rear floor, a wall behind the rear seat of magnesium and aluminium and 'numerous reinforcements' underneath. The result, says Mercedes, is torsional stiffness 'on a par with those of the S-Class Coupe which was superseded last year'. That will be the car we all know as the CL then. It's also claimed that the bodyshell weight is identical to the
current coupe
, with which it shares 60 per cent of its body parts. Claimed kerbweight? 2,110kg. Without driver...
But that's not to conclude negatively on the S-Class Cabriolet. It should combine all the technology and performance that has made the S-Class saloon so popular with a welcome shot of style and open-air pomp. It will be seen at Frankfurt as an S500 and S63, with sales beginning at the end of the year and deliveries in time for the first of the spring 2016 sunshine. It'll be the season's must have darling.
Watch the official video here.