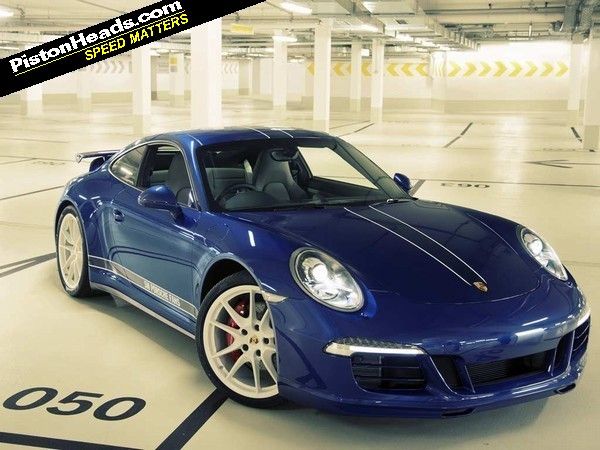 Porsche hasn't exactly been subdued in marking the 50th anniversary of the 911. We've had the
Goodwood statue
, the
Long Way Doune
car and the
'50 Years Edition'
991; but, like the birthday boy reaching for one last whiskey, Porsche just can't stop celebrating.
Hence why it's just created the Carrera 4S '5M Porsche Fans'. The name pertains to the five million fans Porsche has on Facebook, a milestone that has conveniently been reached in 2013. It can therefore coincide with the birthday fun. What joy.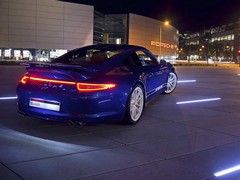 Aerokit adds credibility that stickers remove
The car's appearance is the result of 54,000 votes on Facebook for users' 'ideal design for the Porsche 911'. Yet despite the potential for a 911-shaped atrocity to emerge, the 5M Porsche Fans car is actually in a fairly desirable spec.
The Carrera 4S is painted Aqua Blue Metallic, which contrasts nicely with the white 20-inch wheels. It's also fitted with the Cup Aerokit, adding more attitude to the front spoiler and plonking a large fixed wing at the back too. The '5M Porsche Fans' stickers are just about subtle enough to be tolerable, we reckon.
But Porsche hasn't just made this 911 as another birthday pat on the back to itself. Until August 18, Facebook fans have the chance to win a drive in the 5M Porsche Fans Carrera 4S, with nine runners-up winning a 1:43 scale model. The car will then be available to drive on Porsche's driving courses at Silverstone, so we can all thrash the 911 'personally built by five million Porsche fans'.