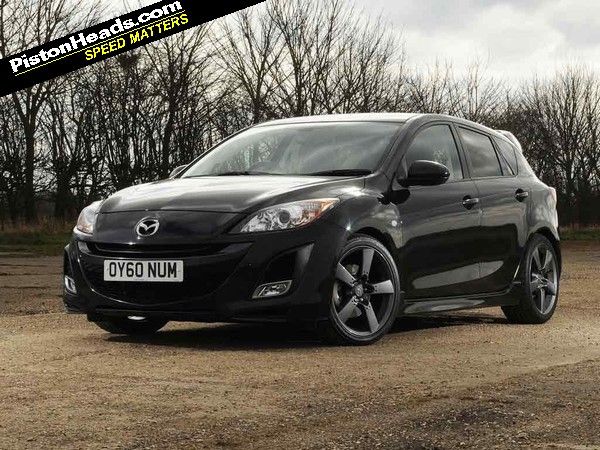 It's difficult when BBR and Mazda are mentioned in the same breath to picture anything but
turbocharged MX-5s
. Yes, the Brackley-based boys have also tweaked Mazda's
MPS models
, but the link was indelibly established from the
MX-5 Le Mans
.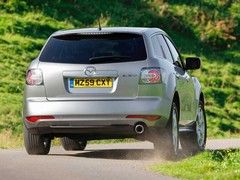 Rare diesel CX-7s has potential with BBR kit
So it's quite a surprise when BBR launches new performance upgrades for a Mazda and they're not for an MX-5. They don't even boost any MPS Mazdas either.
Nope, that's because BBR's latest range of tuning parts if for Mazda's diesel range. And before you leave to read about Corvettes or Aston Martins, how does 246hp and 392lb ft sound? Furthermore, if that's not enticing enough, how about in a CX-7 or 5 MPV?
That's correct; BBR's new kits can be fitted to all 2.0- and 2.2-litre diesel variants of the 3, 5, 6 and CX-7. The Phase One package offered by BBR appears little more than a remap but produces some fairly startling gains: on the 150hp 2.2 diesel, power and torque increase by 42hp and 60lb ft respectively, taking total outputs to 192hp and 330lb ft. On the 185hp model, power rises to 222hp (up 37hp) and torque is boosted to 378lb ft, a rise of 68lb ft. BBR claims similar gains are available on the lower-powered diesels.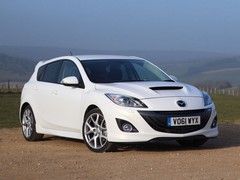 MPS-like pace and diesel economy? BBR has it
But for the full tyre-shredding show, Phase Two is the only option. Comprising a new hybrid turbo, high-flow air filter and the Starchip ECU tweaks, power and torque climbs by 61hp and 82lb ft on the 185hp models. So that opens up the possibility of a 3, 5, 6 or CX-7 with 246hp and 392lb ft when a
3 MPS
makes 260hp and 280lb ft. A BBR Phase Two Mazda 5 might make a
Zafira VXR
driver reappraise who the real daddy cool is...
And the price of these upgrades? Well, the Phase One kit is offered at £499 plus VAT and the Phase Two is £1,499 plus VAT. For those wanting to install the parts at home, those prices fall to £499 and £1,199, including an EcuTek programming kit. Finally, performance spring and damper kits are available to harness the extra power, but only on the 3. Best hold on tight in the back of the 5 kids...