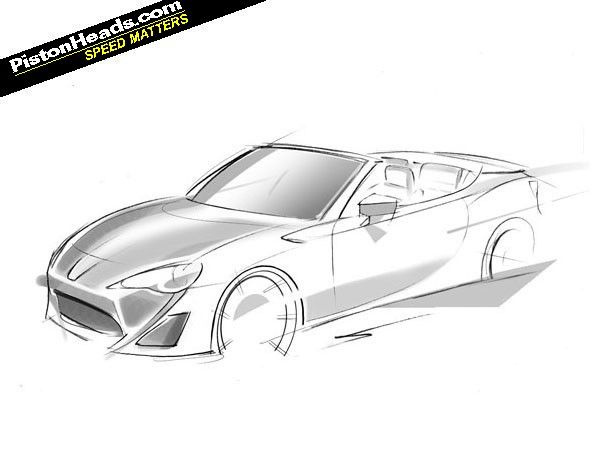 Toyota has confirmed that it'll be bringing its FT-86 Open to Geneva. And while it's still officially a concept, the car looks set to be a GT-86 convertible in all but name.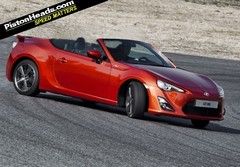 Here's one we made earlier...
As we reported
back in March
, the go-ahead has already been given for an open-topped version of the GT-86. Indeed, appetite for this derivative over at Toyota is strong. As
Autocar
reports, Toyota's tech bods know they're onto a winner with the GT-86, and they want to capitalise on that by churning out a clutch of different variants. No word yet on what those will be, although
Gazoo Racing
's fascinating turbo-supercharged effort, as well as the slightly more low-key
TRD package
, both show that there are undoubtedly plenty of ideas bubbling around in the GT-86 development stew.
However, for now, all we know for sure is that the first '86-based car we can look forward to will be the drop-top. The sketch suggests it'll be a two-plus-two, and logic would dictate that it'll retain the fizzy 200hp, 151lb ft 2.0-litre boxer engine of the coupe. Early reports have, however, suggested that the price may be a trifle on the steep side – around £5,000 more than the coupe, to be precise.
Leaving price to one side for the moment, the real challenge for Toyota will be whether it can keep the convertible simultaneously stiff enough and light enough to retain the same pure driving experience that made the coupe our Car Of The Year. If it manages that, and assuming the price isn't too unpalatable, then the lure of the GT-86 chassis combined with the appeal of blue-sky motoring will prove hard to resist.
[Sources: Toyota; Autocar]