may be anathema to every purist ideal we hold dear but, judged purely objectively, it's a mighty achievement. Sorry. It just is.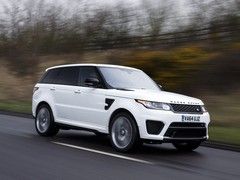 Well if a Sport is a little meek and demure
It's best to begin with what the SVR represents and what future Jaguar Land Rover products badged as such will be. They will sit at the very top of their respective model ranges, above where R and R-S currently reside (there is still some doubt as to whether R-S models will continue) and engineered by the Special Vehicle Operations team. Important to note too that all SVRs will be four-wheel drive, including the Jaguars. That isn't to say SVO won't do rear-wheel drive stuff (see the
) but they will be in much smaller numbers and not carry the SVR badge.
And what is an SVR? They were described to us in layman's terms as more akin to a Porsche Turbo than a GT3 RS. A key development aim is to ensure the fundamental strengths of the core car remain, so think of how a GT3 RS ditches the 911's quite useful rear seats but a Turbo doesn't. SVR products won't be hardcore but SVO are certainly open to those sort of projects in future with a more limited production run. Expect further clarification of the brand positioning as it expands.
So then, the first SVR. The numbers will inevitably come up in discussion very swiftly so where better to begin? They are all extremely burly, barring the 4.7-second sprint to 62mph and eight minutes flippin 14 seconds round the Nordschleife. Power? 550hp. Torque? 501lb ft. Weight? 'From 2,335kg'. Wheels? Optional 22-inch items, on 295/35 section tyres all round. Price? £106,050 as tested. Yikes.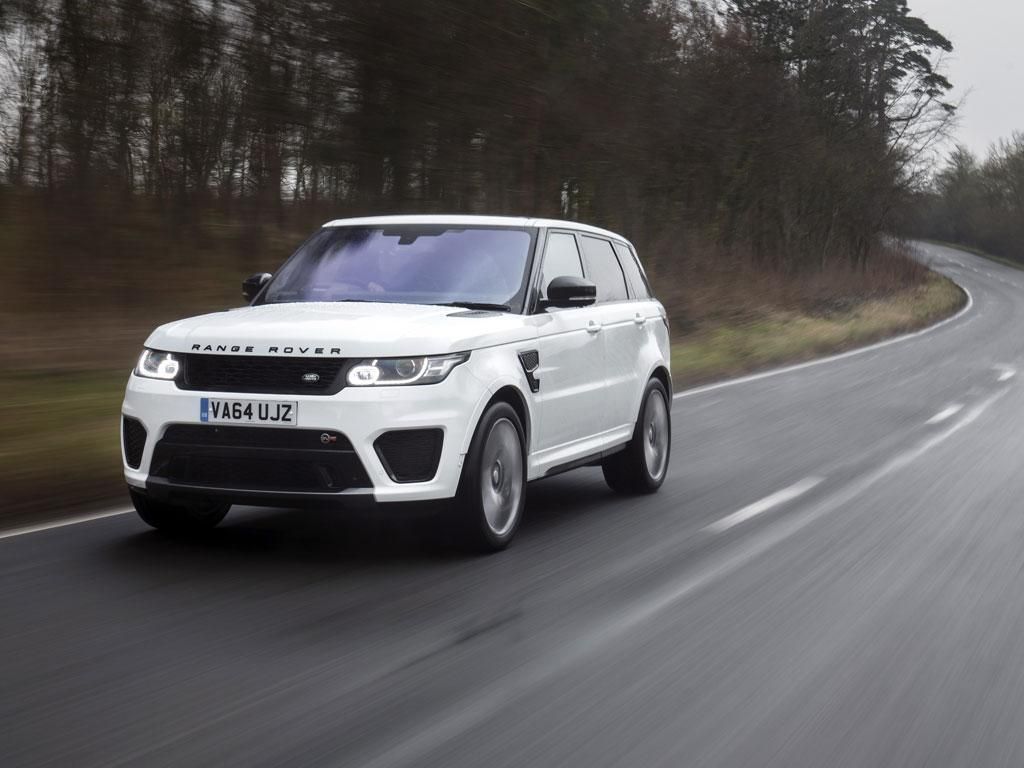 Fast A-roads are where it feels best
In Fuji White (natch) with those gargantuan rims, the SVR certainly isn't shy. Functional vents in the bumper make the front even more purposeful, four exhausts protrude menacingly from the rear and the abiding impression is one of manifest aggression. To these eyes it's just, just on the right side of SUV excess and it at least has the potency to match the brazen appearance. Whether that makes the looks more acceptable is probably a matter of personal taste...
Anyone who enjoys cars and driving though will love how this car goes down a road. Resistance is futile. Cynicism will be confounded. The SVR achieves things a car of its size has no right to do and, even more frustratingly, makes the whole process rather fun too. Damn.
The engine remains as impressive here as in other installations. Fundamentally the 5.0-litre supercharged V8 is identical to that in the Jaguar F-Type R, only with different calibration for altered torque characteristics. It remains a superb V8, blessed with great response, huge power plus a real appetite for revs. And the noise. Oh, the noise. When everything is electric and all the V8 noises have to be streamed to your smartwatch this will be one to remember. A lot of work has gone into the exhaust acoustics and it's really paid off: a bassy and mellow low range is replaced by a more aggressive rumble at around 3,500rpm, itself superseded by the full V8 supercar for the last 1,500rpm or so. The SVR is one of those cars where gears are dropped just to hear the thunder one more time. It's absolutely glorious. Frustratingly the sports exhaust has fallen foul of the recent trend for gratuitous overrun crackles that becomes annoying rather quickly. It may sound perverse having praised the noise so highly, but the SVR actually sounds more pleasant and authentic with the exhaust in normal mode.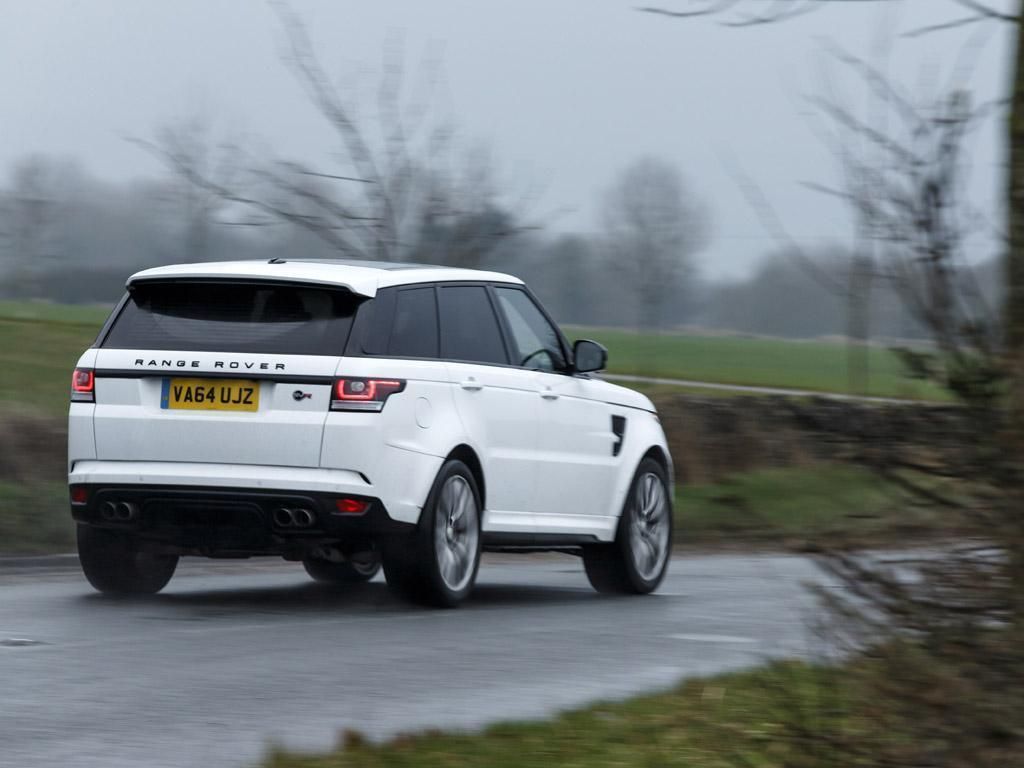 Noise from here suitably rude
No car on such a ridiculous wheel/tyre combo and with the SVR's sporting intentions should ride as well as it does. Sure, it's quite tough at low speeds but above about 30mph the problem has disappeared and the ride is easily comparable to a standard Sport. It is always on the firm side but the way such big, heavy wheels are controlled with such calm maintained inside is incredible. A bespoke Continental ContiSportContact has been developed for the 22-inch wheel (the 21s come with a more conventional Mud&Snow tyre) and are said to contribute significantly to the compliance. All the launch cars were on the larger wheel but we're assured (of course) that the differences between the two are minimal both on and off-road.
So although it may not be the most conventionally enjoyable way of tackling a B-road, there's undeniably fun to be had driving an SVR. Assuming the road is big enough, that is. That engine punches really, really hard out of bends, the suspension absorbs the very worst imperfections while keeping the car flat and the brakes inspire great confidence. That this huge old tank retains such composure is most amazing; although it always feels very big, the way that mass is contained through corners, over bumps and under brakes is fantastic. There will be a smile creeping onto your lips, however much you try to fight it.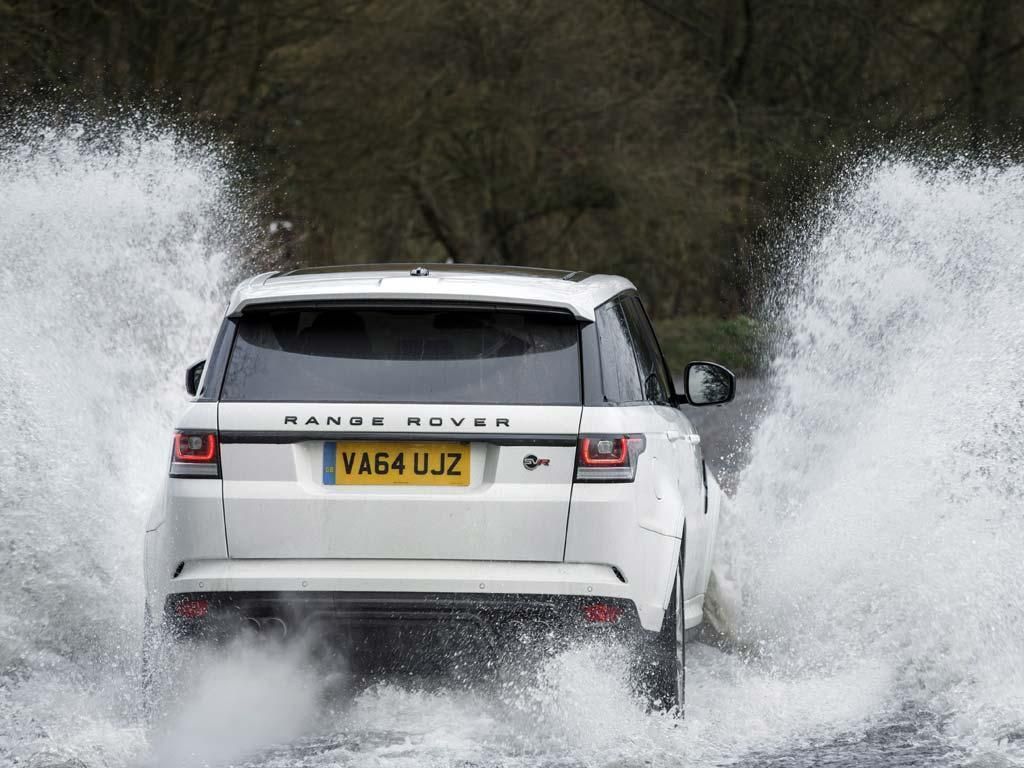 Can do this and lot more off road actually
With the Terrain Response in Auto and the gearbox likewise, progress in the SVR is swift and relatively undramatic. Dynamic sharpens the response further across the usual parameters (damping, steering, throttle response) without totally transforming (or indeed ruining) the car. It also turns the active exhaust on but that can be switched off independently of Dynamic mode. Apologies for any confusion but the SVR is arguably at its best for the road with the Terrain Response in Auto but the gearbox in Sport. The shifts are just that bit quicker and the changes are usually right on for a spirited dash across the countryside. Not quite cricket for a Range Rover perhaps, but jolly good entertainment nonetheless.
Mud on your boots
And off-road? The SVR will be easily capable enough for all owners. A brief run in the mud and ruts at the Batsford Estate was not only survived without damage to the 22s but also proved that it can run further off-road than it will ever be asked to. Lifting off to let the Hill Descent Control do its thing with the sports exhaust crackling behind is certainly one of the stranger automotive experiences.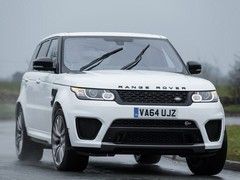 Those vents do serve a purpose. No, really
Obviously the SVR isn't flawless. The trouble with attempting to create a car that covers every single base all of the time is that there are inevitably compromises. Those tyres that help it ride and corner so well are quite noisy on the motorway. Think how muchrubber is rolling along the road! That monstrous engine that hurls two and half tonnes along so disdainfully needs a lot of fuel (as in 15mpg) to do so. And if you're uber SUV really is about numbers then a
is even more ballistic still; imagine seeing the two of them outside the Pistenklause...
Having said that, it's impossible to conclude negatively on the SVR. Look beyond the flamboyance and you'll discover an incredibly well engineered, extremely capable and thoroughly enjoyable vehicle, one that will worm its way into your affections as well. Regardless of loyalties and prejudices they are attributes we can all appreciate. Just don't expect everyone else to be quite so understanding of those hidden qualities if you buy one.

---
RANGE ROVER SPORT SVR
Engine: 5,000cc supercharged V8
Transmission: 8-speed auto, four-wheel drive
Power (hp): 550@6,000-6,500rpm
Torque (lb ft): 501@2,500-5,500rpm
0-62mph: 4.7 seconds
Top speed: 162mph (limited)
Weight: 'From 2,335kg'
MPG: 22.1 (NEDC combined)
CO2: 298g/km
Price: £93,450 (basic OTR price. As tested £106,050 including £800 for onboard television, £600 for Dual View touchscreen, £5,000 for Meridian Signature Audio System 1700w with 23 speakers, £900 for Perpendicular Park Assist, £750 for privacy glass with solar attenuating windscreen, £700 for surround camera system, £750 for 'Wade Sensing' plus blind spot monitor with closing vehicle sensing and reverse traffic detection, £600 for traffic sign recognition, £1,500 for SVR engine cover (!) and £1,000 for head-up display.)