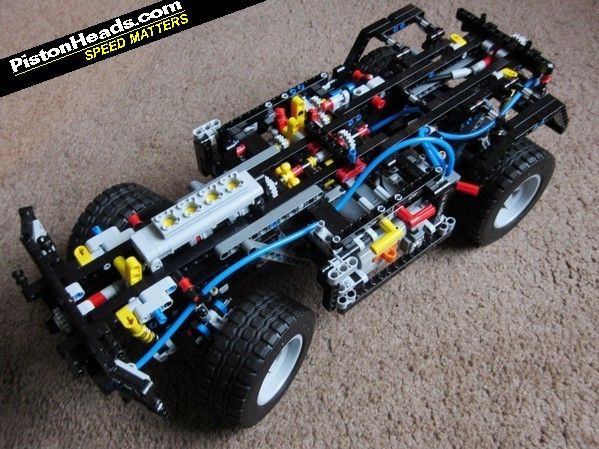 So how's your festive period going? The picture should offer you a clue as to where mine's been at. As promised/threatened
the real Unimog
we featured for one of our Christmas drives is currently being
recreated in Lego
thanks to the monster Technic kit that arrived in the office before Christmas and on which editorial privilege was exercised immediately.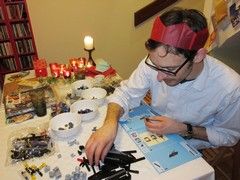 Ages 11-16 it says on the box...
And, like the last 20 years never happened, my Christmas has once again resounded to the rattle of boxes of Lego being sorted through to find that one missing bit. And, boy, this Technic Unimog is a beast of a kit and nearly as complex as the real thing.
After two evenings of work I'm on very thin ice socially but I do at least have a rolling chassis, complete with power take-offs front and rear and the basis of the pneumatic system with its little compressor. The engine turns properly now that I've corrected my schoolboy error and put the rear diff the right way round, though this did involve a bit of swearing and deconstruction to correct. It's great too, it's even got proper portal axles like the real thing.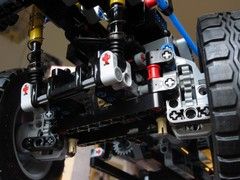 Proper Unimog portal axles in place
As stock the kit comes with a winch and pneumatic grabber arm but, being a bit competitive and having seen other hacks build it as stock I've got plans to go off-piste and do something a bit different here. Stocks of my original Lego have been dug out of my dad's loft and there is a plan. I was hoping for rain today too and an excuse to go nowhere. But, dammit, it's looking OK out there. Now could be an opportune time for that man flu to come back perhaps...
Dan