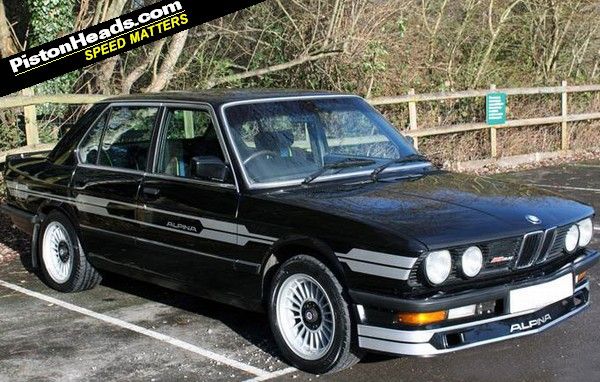 Alpina isn't the average aftermarket tuner. Over the past 30 years, it has forged a reputation not just for improving on already excellent BMW models, but for actually coming up with certain performance derivatives before BMW itself.
Take, for example, the M550d Chris Harris drove earlier this year. One day BMW will offer a 5 Series with its flagship diesel engine. Can't wait? Alpina has been selling the 350hp D5 BiTurbo since the start of 2012. The Z4 M Roadster wasn't introduced by BMW until 2006, but Alpina's 300hp Roadster S was first launched in the summer of 2003.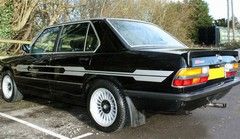 Chances like this don't come every day
Of course, Alpinas can't match the pedigree of fully-fledged M cars. They are typically less hard-edged and, excepting the latest B6 GT3, don't have any motorsport history. But then the company hasn't prospered independently since 1983 by making sub-standard products, and the close collaboration between BMW and Alpina reflects the faith of the former in Buchloe to produce quality.
The 1981 B9 3.5 was Alpina's first 5 series-based car. It followed the B6s of the 1970s, which were derived from the E21 3 Series and offered up to 218hp. BMWs flagship 323i, by comparison, gave 145hp.
Three years before BMW's 535i made its debut, Alpina used its 3.5-litre straight six as the basis for the B9. The addition of a modifed cylinder head, a more aggressive cam, reprogrammed Motronic fuel injection and high-compression pistons saw power swell from 218hp to 245hp. The result was an E28 with a 150mph top speed and 0-60mph time in the sixes - five years before the M5 arrived.
Nowadays, the E28 flagship assumes a rightly deserved legendary status. Values are commensurately high because of this, with more than £20k needed for the best M5s. So where does that leave the Alpina? It isn't as iconic, and can't match the M-car's performance, but it's still highly capable, desirable, and perhaps even rarer than the Motorsport car.
But whilst some sort of parity between the two may be expected, the truth is the Alpina can't command the price of the illustrious M5. This B9 3.5 is for sale at just £9,995.
Unfortunately, this car's advert is rather lacking in detail, save for its very low mileage (82,000) and a few months of tax and MOT. Having said that, the supplied photos imply a great level of care. The black paintwork retains a fabulous lustre, the Alpina graphics look newly-applied, and the interior seems incredibly fresh given its 30 years of use. There seems little reason to doubt the vendor's claims of fastidious maintenance, and this Alpina seems to have led a cherished existence.
Typically, a You Know You Want To should conclude with a cautionary note, a prompt about an impending bill of giant proportions or a horribly difficult maintenance schedule. But given there are E28s for sale with 173,000 miles showing, there is clearly durability in these old BMWs.
There's been much debate recently about the future of BMW's M division. Interestingly, it seems unlikely Alpina's brief will alter significantly; just as it did in the early 80s with this B9, it will continue to offer intriguing M alternatives by enhancing standard BMWs. Long may it continue, especially if used values stay this low!

---
BMW Alpina B9 3.5 (1983)
Price: £9,995
Why you should: It's a hugely alluring E28 M5 alternative at half the price and appears to have been cared for.
Why you shouldn't: Genuinely, is there a good reason to turn it down?
See the original advert here